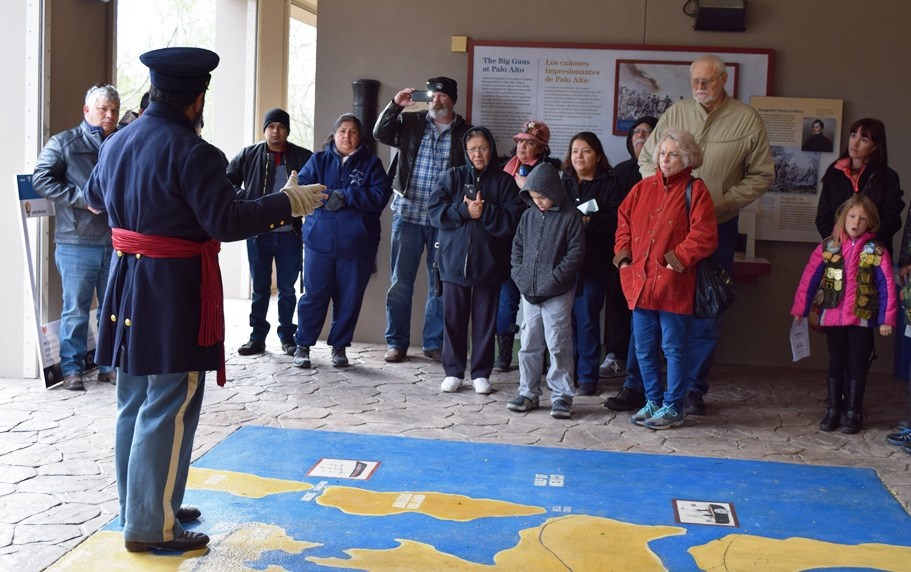 History Comes to Life
Attend a living history program at the park and enjoy a unique learning experience. You'll get to chat with living historians and listen to stories about battle of Palo Alto and the Mexican War. Our living history programs include live musket and artillery demonstrations. In short, Palo Alto's living history programs offer something for everyone.
Program Info
The park's living history season runs from September to May. Programs are usually held on the first Saturday of month with the exception of October and November. Programs are held so dress accordingly. Musket and artillery demonstrations are dependent upon weather and may not be offered at all programs. Check our calendar for the most up to date program information.