Park Store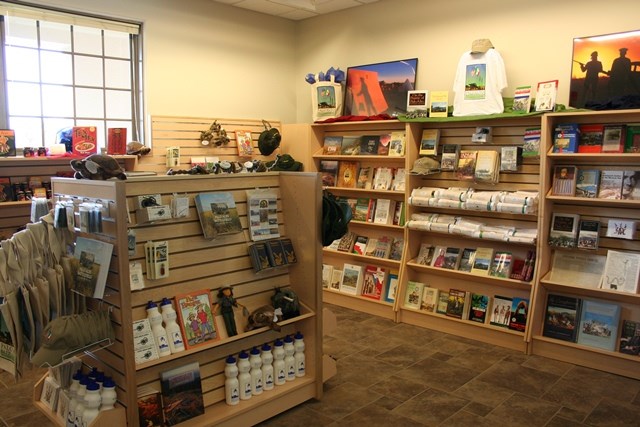 Western National Parks Association
In partnership with the National Park Service since 1938, WNPA advances education, interpretation, research, and community engagement to ensure national parks are increasingly valued by all. Our WNPA park store carries a variety of items ranging from Junior Ranger gear to cookbooks. Of course, we are also proud to boast one of the best collections of U.S.-Mexican War titles

Although the sales area provides some convenience items, there is no concession stand or vending machine available at the park so plan accordingly.
Membership Discounts
WNPA offers a 15% discount to members and a 20% discount to members over 62. You can apply for membership online or in the store.
Educator Discount
WNPA offers a 20% educator discount. No verification is required. Educators of all levels, including home schools, and scout leaders are eligible.
Last updated: July 25, 2018