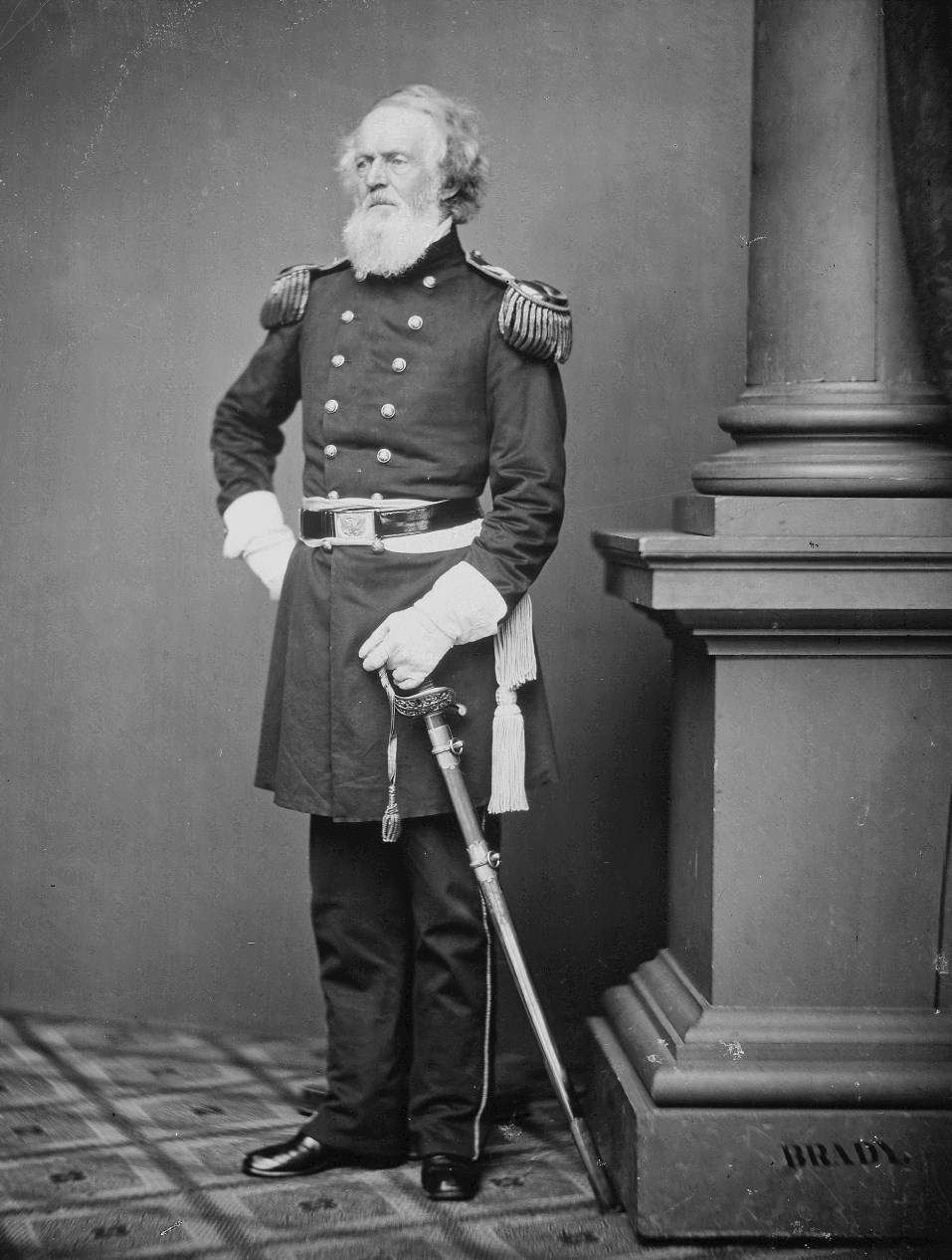 Formidable Fort
The site unofficially referred to as Fort Texas was an earthwork, in the rough shape of a six-sided star. Each earthen face of the fort extended from 125 to 150 yards. The walls were 9 feet high and 15 feet wide. A moat 20 feet wide and 8 feet deep circled the exterior. Inside, U.S. troops constructed a number of bomb-proofs and powder magazines to provide shelter from any incoming fire.
The Bombardment Begins
General Arista began positioning his artillery and troops around the fort shortly after General Taylor departed the fort on May 1, 1846. On May 3rd at 5 a.m., Mexican artillery opened fire on the fort from positions directly across the Rio Grande.

Troops of the U.S. 7th Infantry quickly responded with their own artillery. When additional cannon fire erupted from Mexican positions up and down the river's bank, fort commander Major Jacob Brown pointed his guns into the city of Matamoros. Artillery fire from both side continued until well into the night. In time, this artillery exchange gave way to a prolonged standoff. The earthen walls of the fort withstood the impacts of the bombardment of May 3rd.

Mexican officers apparently recognized the lack of success. On the following days, firing on the fort lessened significantly. General Pedro de Ampudia instead settled in for a more traditional siege. The general believed a charge on the fort would produce heavy casualties in his own ranks. The Mexican Army veteran now was hoping General Arista's army could prevent assistance from reaching the U.S. fort.