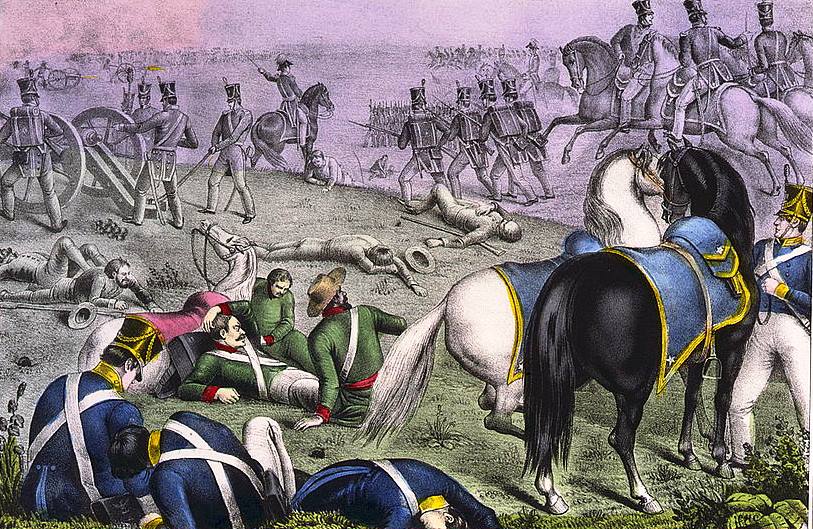 The Clash Continues
Resaca de la Palma, also known as Resaca de Guerrero, is an old, dry river channel of the Rio Grande. It is one of many long, water-filled ravines left behind by the shifting course of the winding river. The old pathway was lined with dense brush and its bed was dotted with pools of water. The Mexican Army hoped these natural features would limit any attack against troops positioned there.
Following his retreat from Palo Alto on May 9th, General Mariano Arista occupied this site in force. He blocked the Point Isabel-Matamoros road crossing with artillery and placed infantry troops along banks of the resaca. The heavy brush offered his troops abundant protective cover. Cavalry troops were kept in the rear as a reserve force.
Mexican troops hoped to force an infantry battle in the dense chaparral instead of the open-field artillery duel that had devastated them at Palo Alto.