River Community Celebrations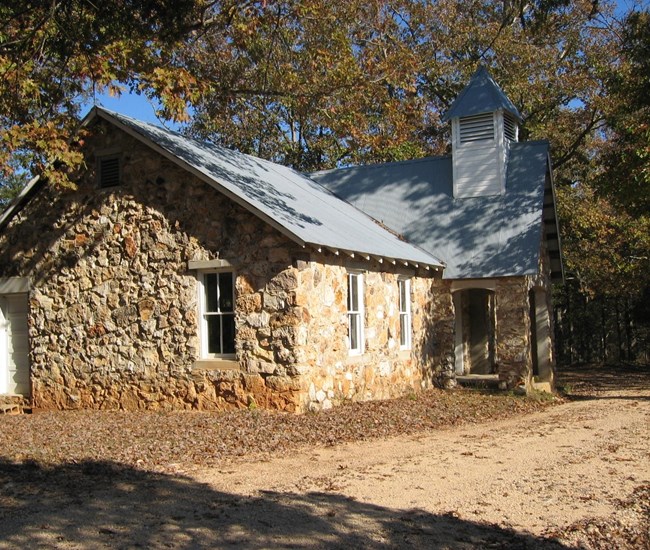 Celebration of the Akers Community & Kick-off of the Current River Canoe Race
, (May 19-20, 2018). Current and former members of the Akers Community will be invited to attend this event along with visitors in the park. Events will begin on Saturday, May 19 with Bluegrass music and a dutch oven cooking demonstration starting at 5:00 p.m. The celebration of the river communities will continue on Sunday with events sponsored by our partner, the Shannon County Museum. People will be invited to gather at Akers in the Mt. Zion Church at 10:45 a.m. At noon we will provide music at the Akers Visitor Center as people enjoy a picnic lunch. Information will be available for visitors to enjoy special areas on the upper Current River including Welch Spring and hospital, Devil's Well, and the Howell-Maggard Cabin. After lunch we will kick-off the Current River Postal Canoe Race with an interpretive paddle from Welch Spring to Akers. For more information, please contact Ranger Dave Tobey at (573)-323-8093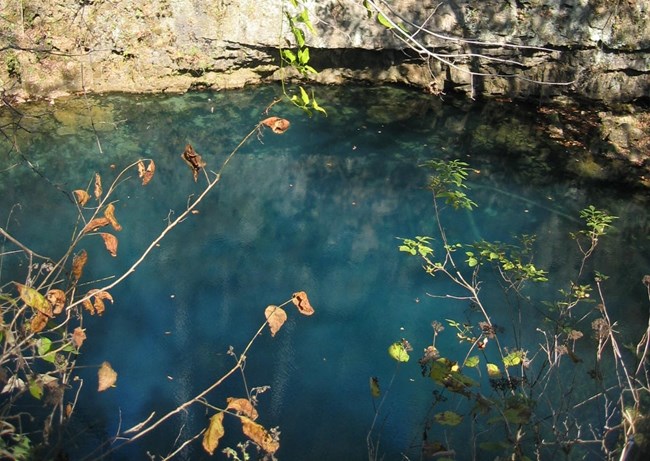 A Celebration of the Round Spring Community
, (July 1, 2018). Visitors, Current and former members of the Round Spring community are invited to attend this event. Visitors attending this event will hear stories from historic pioneer families who settled in the Round Spring area. A short cave tour will be given to a limited number of visitors attending this event and music will also be provided. Bring a picnic dinner and join the fun! For more information, please contact (573)-323-8093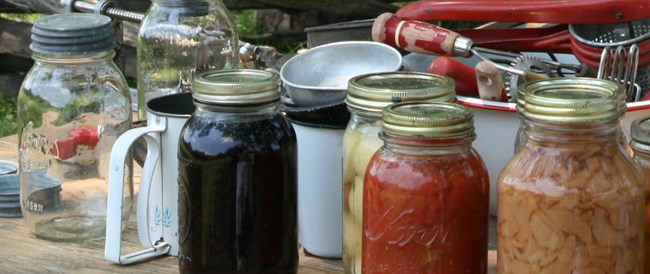 Ozark Canning Workshop at Big Spring,
(July 8, 2018)
2 p.m. - 4 p.m.
Have you ever been interested in canning your home grown fruits and vegetables? Canning is a great way to preserve food for long term use. Come visit Big Spring and learn all about the canning techniques the Ozark settlers used.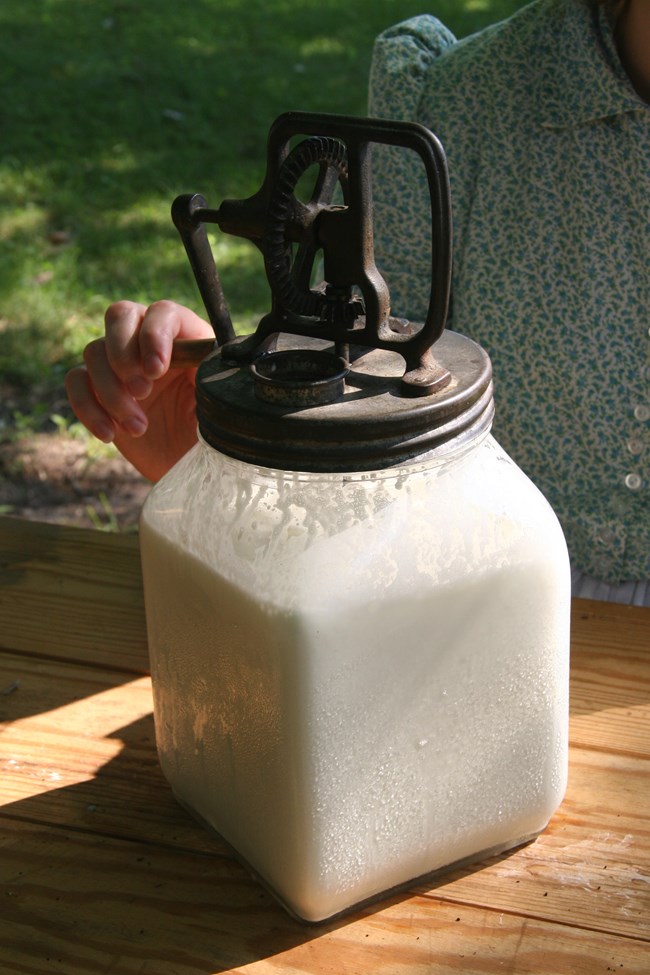 Butter Making Demonstration at Big Spring, (July 15, 2018) 2 p.m. - 4 p.m. Do you ever remember the good old days when grandma would make delicious homemade butter? Come to Big Spring and join a park ranger to learn how to churn creamy old fashioned butter. It's a great way for families to preserve past traditions from the Ozarks.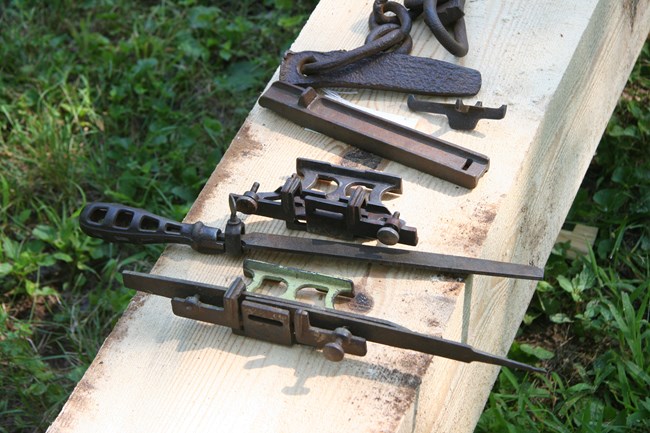 Historic Tool Restoration, (July 21, 2018) 2 p.m. - 4 p.m. Growing up, were you ever interested in the tools your grandfather would use? These tools, used by hardworking men and women, tell a story all their own. Come to the Heritage Shop at the Van Buren Visitor Center to learn how to restore old tools to their former beauty.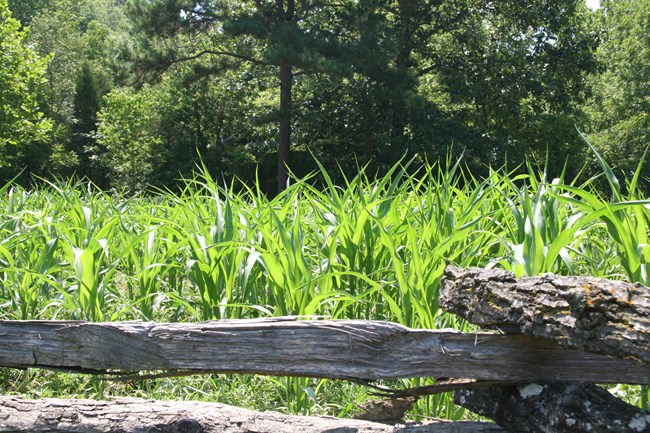 Corn Husk Doll Making at Big Spring, (July 22, 2018) 2 p.m. - 4 p.m. Ozark settlers often hand to make do with what they had. Many parents made their children corn husk dolls out of materials they had on hand. Join a park ranger at Big Spring to learn how to make traditional corn husk dolls. These traditional simple toys will delight you as they have many others.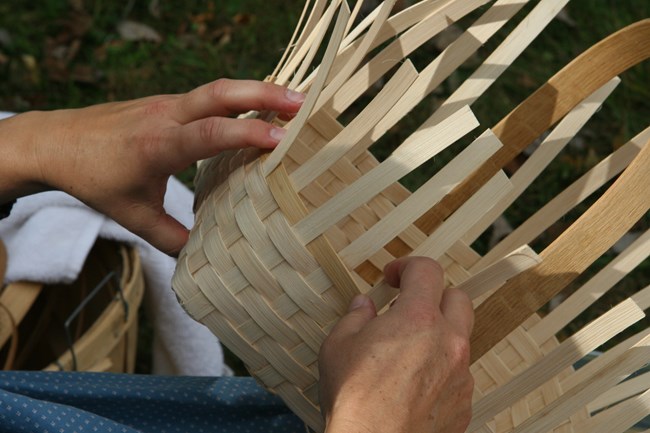 Basket Making Demonstration at Big Spring
, (July 29, 2018) 2 p.m. - 4 p.m. Join us a Big Spring to see a demonstration on how to make a traditional and functional hand woven basket.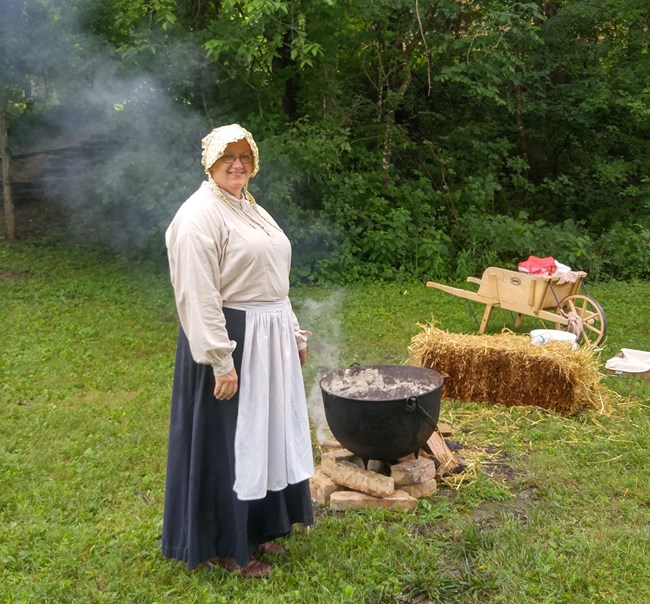 Labor Day Pioneer Exhibit at Alley Spring
(September 2, 2018) 10 a.m. - 4 p.m.
The pioneering spirit helped settle the riverways area and opened the door for the development of the Ozark culture. Join us at Alley Mill as we demonstrate the labor and pioneering spirit of the Ozark People. Alley Mill is located six miles west of Eminence, Missouri, on State Route 106. For more information, please call (573)-226-3945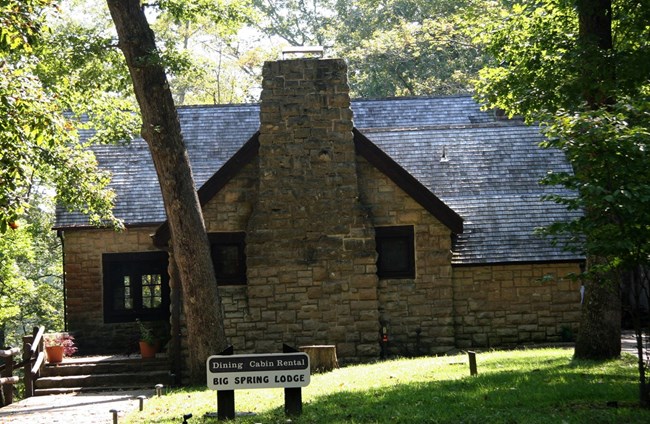 Jon Boat Rides and CCC Historic District Open House at Big Spring
, (September 8, 2018) 10 a.m. - 2 p.m.
Traditional Ozark
float trips, with a skilled guide, were how many folks came to love and appreciate the clear pristine water of the Current and Jacks Fork rivers. Jon Boat rides were offered at Big Spring near the Big Spring Civilian Conservation Lodge up into the 1980's. The scenic river rides are a fond memory for many. Join us for a relaxing ride on the river and tour a few of our historic Civilian Conservation Corp structures Sunday, September 8th, 10 p.m. to 2 p.m.
Heritage Shop "Spit and Whittle" Open House at Van Buren Visitor Center, (September 22, 2018) 1 p.m. - 4 p.m. Join us at our Volunteer Heritage Shop open house that will focus on traditional Ozark woodworking crafts. Participants will have the opportunity to learn about traditional tools and how they were used in a subsistence life style. They can even learn how to acquire these skills themselves. The four main areas will be woodworking with traditional Ozark tools, wood cleaving and riving, tool cleaning and preservation, and tool sharpening.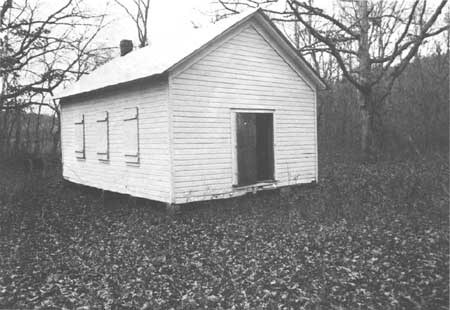 Ozark One Room School Reunions at Button Rock, Owls Bend and Cardareva
,
(September 29, 2018) 11 a.m. - 3 p.m.
The Owls Bend and Button Rock Schools, were important rural learning centers for many Current River residents. The Button Rock school is on the National Register of Historic Places and is located within Ozark National Scenic Riverways as is the Owls Bend School. The schools will be open for viewing from 11 a.m. -3 p.m. starting with the Owls Bend school at 11-12:30, potluck lunch 12:30 at Owls Bend. Button Rock and Cardareva sites will be open 1 p.m. - 3 p.m. A park ranger will be on hand to share a history of one-room schools in Shannon County. Former students and teachers invite the public to join in this event, which will feature a potluck luncheon. Visitors to this event are encouraged to bring old pictures, a covered dish or sack lunch, and folding chairs. The school is located on the west side of the Current River in Shannon County.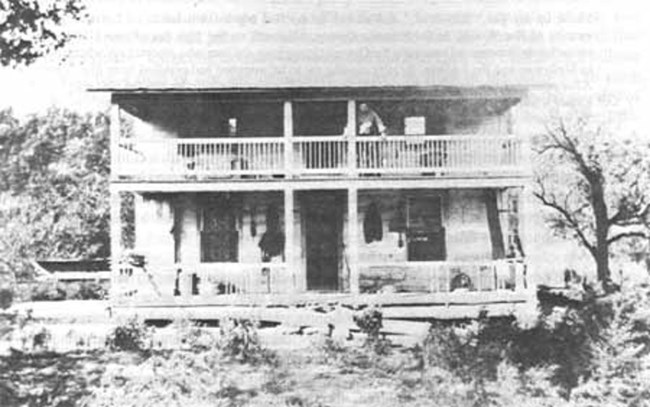 Chilton House Reunion near Owls Bend
, (November 3, 2018) 11 a.m. - 3 p.m.
The Chilton's were among some of the earliest pioneers that would settle what is known as Shannon County in the early 1820's. Several other Chilton family members followed the original pioneering family to the area and the population grew. Today many residents can trace their heritage back to these early pioneers that called the riverways home. Join us at the historic Chilton House as family members and guest reminisce. Visitors are encouraged to bring old family related memorabilia, a covered dish or sack lunch and folding chairs. Event starts at 11 a.m. and will conclude at 3 p.m. The Chilton House is located 12 miles east of Eminence on State Route 106, watch for signage. For more information, please call (573)-226-3945.
Mt. Zion Celebration at Akers, (December 9, 2018)
Last updated: July 24, 2018