Big Spring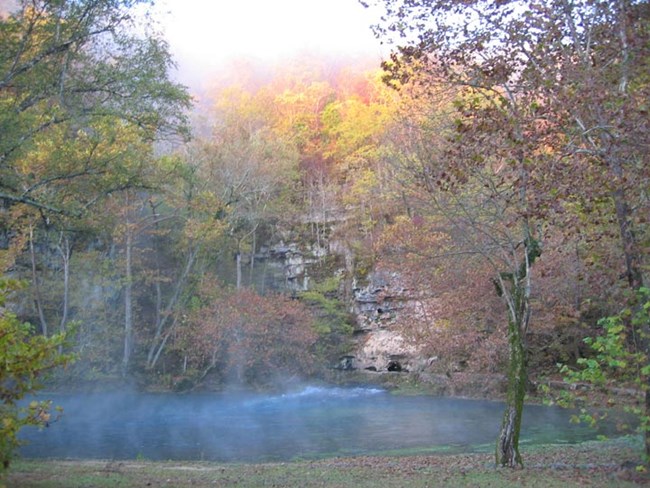 Big Spring was one of Missouri's first state parks. It was a state park from 1924 until 1969 when the people of Missouri donated it, along with Alley and Round Spring State Parks to the National Park Service to become a part of the Ozark National Scenic Riverways. A gift from Missouri to America.
The Big Spring area contains the Big Spring of course, but also a campground, a picnic area, a dining lodge, trails and housekeeping cabins. It is easily located four miles south of Van Buren at the end of State Route 103.
The Big Spring
is sometimes called America's biggest spring. In reality there are three contenders for that title: Big Spring, Idaho's Snake River Spring Complex and Florida's Silver Spring. Since the flow from springs varies with local rainfall, any of these three might be biggest on any given day depending on the weather in Missouri, Idaho and Florida! The truth is they are all about the same size.
In any case, at an average daily flow of 286 million gallons of water, Big Spring is an awesome sight and a geologic wonder. Underground passages carry water from as far as 45 miles away to emerge at the spring. Studies have shown that the water is carrying a load of dissolved limestone equivalent to 70 tons a day! This dissolved rock gives the spring its color and is also carving out a huge conduit underground. Should the spring ever go dry, a huge cave will be the result.
The spring can be seen from the parking area, and a wheelchair accessible walkway leads right to it. The accessible Slough Trail is nearby, along with several other trails that are not suitable for wheelchairs.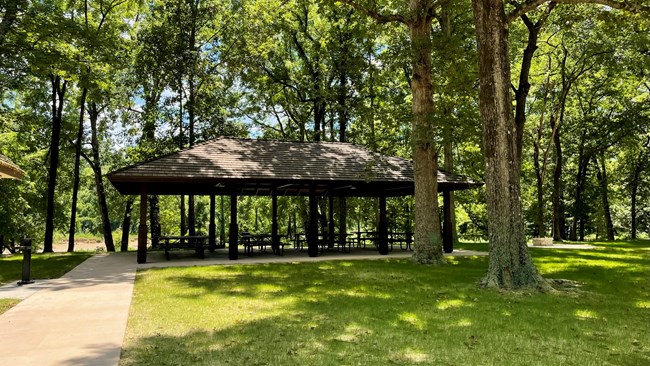 Big Spring Campground
has sites for tents as well as RVs. Some have electric hook-ups and some do not. There are no water or sewer hook-ups, but a dump station is located nearby. During the warmer months reservations are recommended for electric sites.
www.recreation.gov
or call 877-444-6777. Rangers present campfire programs on weekend evenings in the campground amphitheater during the summer. Various special events are held near the spring as well. Check out our
calendar
page for details on special events.
Picnic Areas
are located throughout the area, with tables and grills. There are two picnic shelters, Big Spring Shelter, located near the Spring and Peavine Shelter, located near the campground, that can be reserved.
www.recreation.gov
or call 877-444-6777.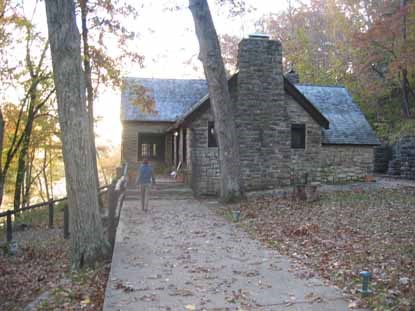 Big Spring Lodge
and nearby cabins are wonderful examples of Depression era architecture. Built by the
Civilian Conservation Corps
they are still solid and in use today. The Lodge and CCC Cabins are currently closed due to much needed renovations. For the
latest information
on the restoration of the Big Spring Lodge and Cabins.
Last updated: July 5, 2023