Alley Independence Day Celebration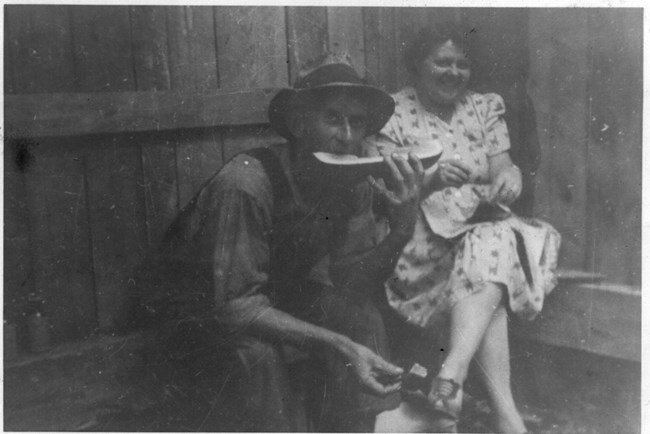 Alley was once a bustling Ozark hamlet where local residents would meet and conduct business at the mill, general store, or blacksmith shop. It was also a place to gather at special times for community picnics or holiday celebrations such as Independence Day. It was during these gatherings that traditional lifeways intermingled with modern technology and conveniences. Neighbors briefly put aside their labor and enjoyed visits and recreation with family and friends. Dances, contests, and music were enjoyed in a festive atmosphere that included circus animals, sideshows, and a steam merry-go-round. Concession stands sold rare treats like ice cream and cold soda.
The "Alley Independence Day Celebration" will be held on July 2, 2011, at Alley Spring. This event commemorates the traditional "picnic" celebrations held at Alley Spring across the turn of the twentieth century, when Alley was the social center for families in the surrounding area. Activities will include musical entertainment, old fashioned games and contests, and demonstrations of traditional Ozark skills.
For more information call 573-226-3945.
Last updated: April 10, 2015