Mammals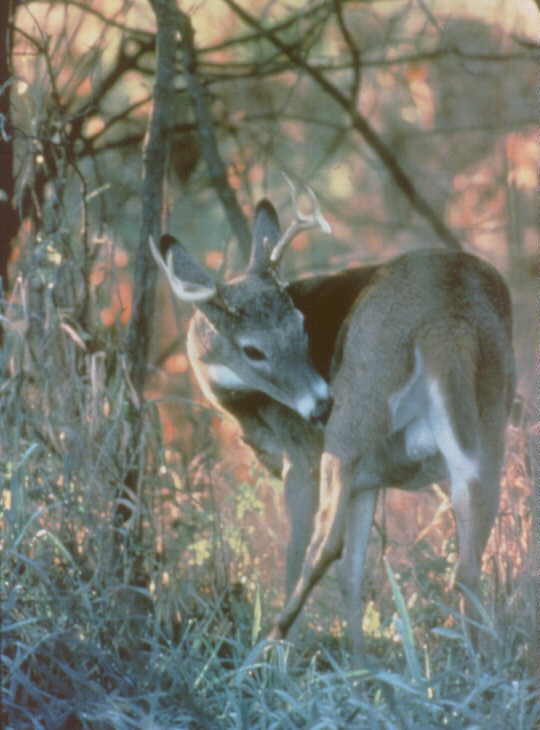 Fifty eight species of mammals call Ozark National Scenic Riverways home. They range in size from white tailed deer and black bear to shrews and moles. Deer are abundant and are the most popular game animal.
Bears are rare, but sightings increase each year. To date there have been no bear - human conflicts. There are consistent reports of mountain lions or cougars (locally called "panthers") in the area. The sightings are believed to be legitimate but it is not known if the animals are escaped pets or if they are a wild population, possibly spreading from Texas. Small mammals such as mice, chipmunks and squirrels play an important part in forest ecosystems. They speed decomposition, aerate the soil and provide food for larger predators such as bobcats, coyotes, and birds of prey.
Otters, mink, beaver and muskrat are all found in park waters. These furbearers may be trapped in season. Otters were re-introduced by the Missouri department of Conservation and are re-establishing themselves as aquatic predators.
The park's many caves provide hibernation places for many bat species. The park is considered to be one of the last centers of abundance for the endangered grey bat. Unlike most bats, the grey bat and the Indiana bat raise their young in caves during the summer. Bats across America are being threatened by a disease called White Nose Syndrome. To protect bats from disturbance during this perilous time, all caves in the park, except Round Spring and Devils Well, are closed.


Last updated: December 20, 2017