Self Guided Tour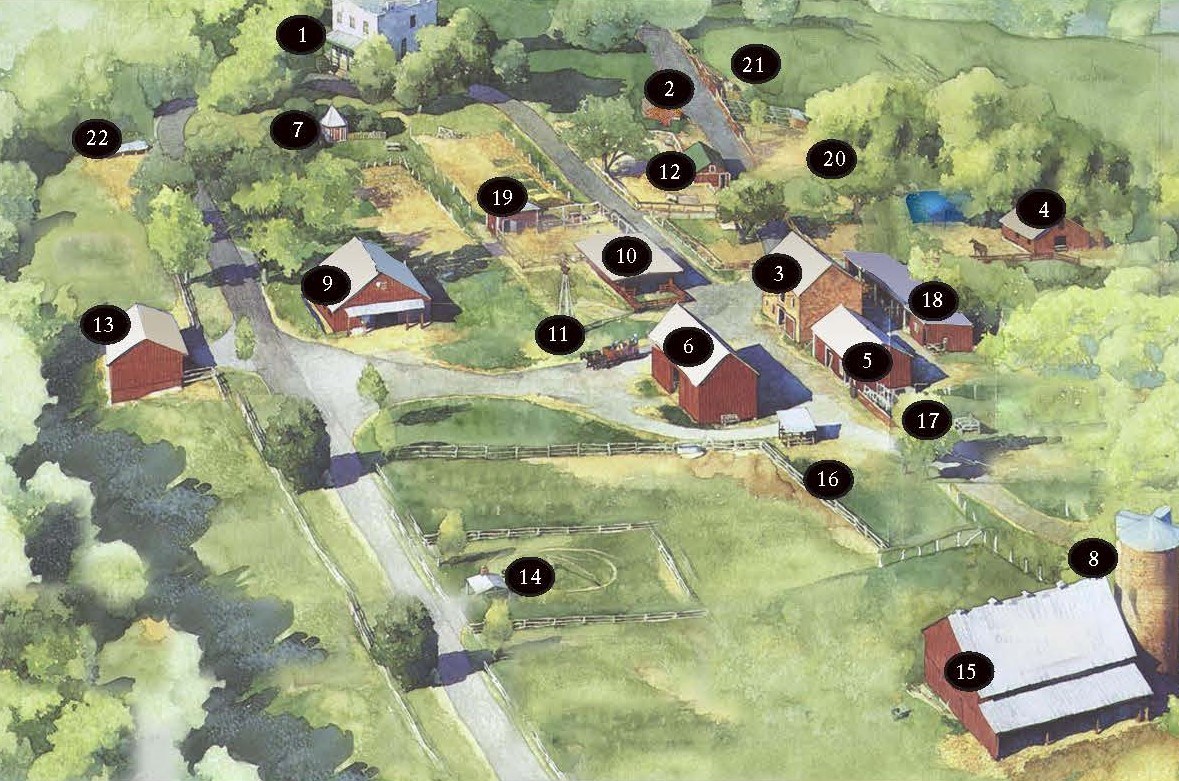 Take a walk, explore, and discover history through the ages at Oxon Hill Farm. While strolling the grounds of this national park site, you will get a chance to travel back in time over 200 years to discover for yourself how life on the farm has changed. Visit buildings, whether, refurbished or recent, that make up the cultural puzzle of those who have worked the land that we now know as Oxon Hill Farm.
Built from 1800-1830, brick structures were the prominent structures on the farm. Anchors of this self-contained community, the brick buildings were a sign of wealth to be handed down from generation to generation. The desire for stability, order, and permanence, as represented in these core buildings, helped drive the generation that wrote and ratified the Constitution.
Godding Croft was the name given to the property under the ownership by Saint Elizabeths Hospital. Saint Elizabeths Hospital was established as, and still is, the only national public health service hospital solely concerned with the recovery of the mentally ill. Patients living and working at Godding Croft grew food products for the main institution while receiving therapeutic treatment in an agricultural setting. Saint Elizabeths Hospital bought the
property in 1891 and owned it for seventy years.
In 1967, the property opened as a National Park Service site as part of Oxon Cove Park. Since then, new structures have been added, and preservation of the historic buildings has been onging. In 2003, the park was listed on the National Register of Historic Places.
Last updated: November 9, 2020