Oxon Hill Farm Fall Festival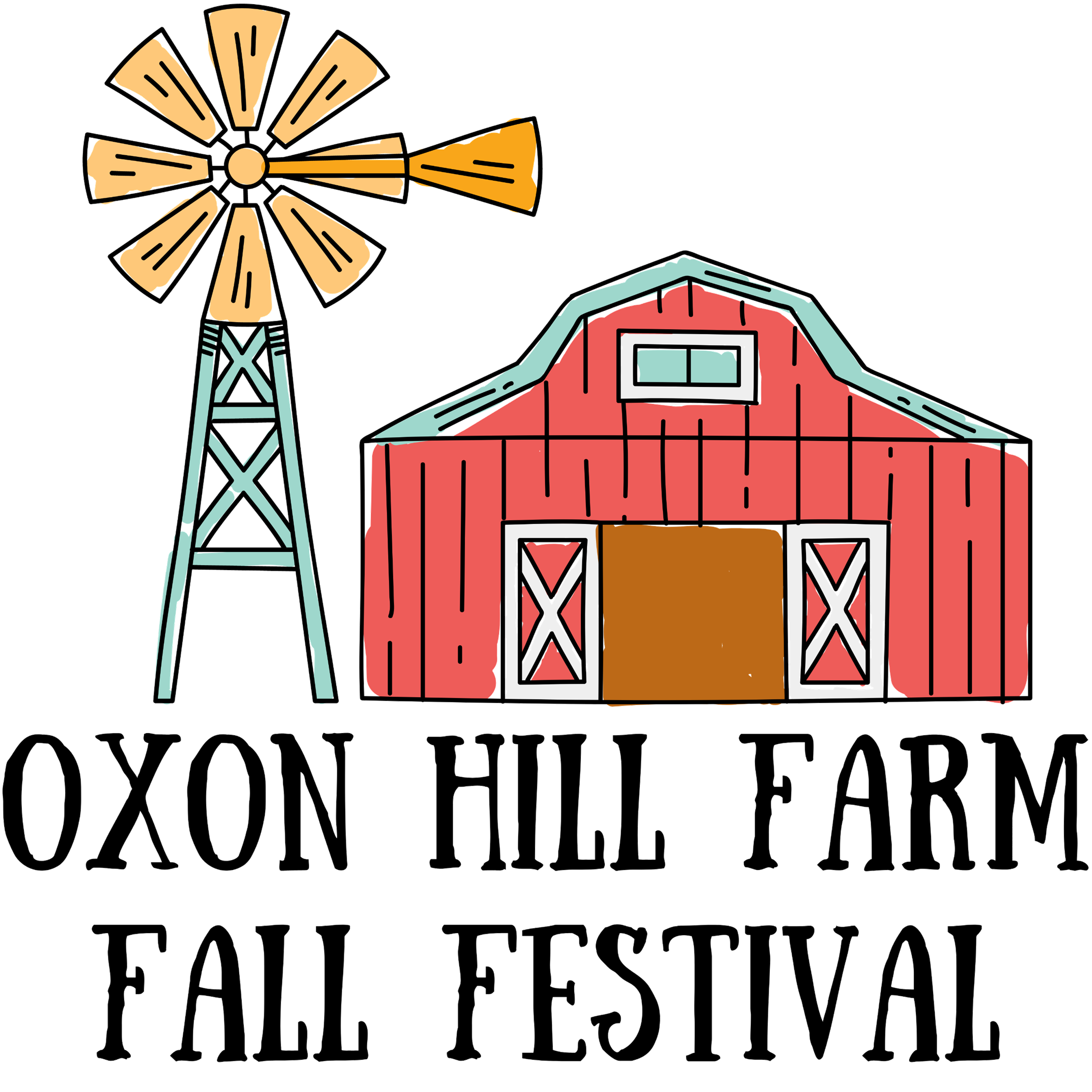 October 22nd, 2022
10:00 AM - 4:00 PM
Join us for a day of free fun for the whole family! Watch live performances, learn about American agriculture, and participate in hands-on activities and crafts. Enjoy the cool fall weather and the changing colors of the leaves.
For more information, call us at 301-839-1176.
This event is still evolving! Check this website for the most up-to-date details.
10:00-4:00 Community Showcase
Agriculture and environmental groups from the local area will be present to talk to visitors and provide hands-on activities for kids. This will include the Accokeek Foundation, the Alice Ferguson Foundation, Prince George's County 4-H club, the Oxon Hill Library, the Potomac Riverkeepers Network and the Blacksmiths Guild of the Potomac! Learn to make a corn husk doll, build a Park Ranger Scarecrow, or try your hand at one of our other Ranger-led activities.
10:30-11:30 Songs of Africa with Devonna Rowe
Watch and sing-along as Devonna Rowe takes you on a journey through music. Learn about the role of music and tradition in Africa and the importance of that culture to enslaved Africans and African Americans.
12:15-1:00 Ship's Company Chanteymen
Travel back in time to the 19th century as the Ship's Company Chanteymen share sea shanties from the War of 1812. Learn about naval culture and the impact of the war on the people who lived here at Oxon Hill Farm.
1:30-2:30 DC Lambda Squares
Rethink everything you know about square dancing with the DC Lambda Squares. This group brings old traditions into the 21st century. Watch as they show off their moves, then join in and learn some yourself!
3:00-4:00 Knuckle Dusters
End your farm day with a classic old-time bluegrass band, the Knuckle Dusters. This skilled band has performed all over the DC-Metro area including at the Smithsonian American Art Museum!
Free Community Shuttle
A free shuttle will be provided for the local community. Buses will pick up from Simon Elementary School and Forest Heights Elementary School starting at 9:40 AM. Buses will drop off at the Oxon Hill Park and Ride, Forest Heights Elementary, and Simon Elementary. The last bus will depart from Oxon Hill Farm at 4:10 PM. 
Simon Elementary School: 401 Mississippi Ave SE, Washington, DC 20032
Forest Heights Elementary School: 200 Talbert Dr, Forest Heights, MD 20745
Oxon Hill Park and Ride: 6710 Oxon Hill Rd #200, Oxon Hill, MD 20745 
Note: the shuttle will not pick up from Oxon Hill Park and Ride
Public Transportation
The following bus-lines will pick up and drop off at the Oxon Hill Park and Ride: 
WMATA
P18, D14, NH1, NH2
PG County
Route 35
Biking to Oxon Hill Farm
Bicycle racks are provided in the parking lot at Oxon Hill Farm. There is a Capital Bikeshare station at the Oxon Hill Park and Ride. Check out the Hiker-Biker trail within the park which connects to the Forest Heights, Southeast DC, and National Harbor neighborhoods. 
Parking is limited at Oxon Hill Farm. Please consider parking at the Oxon Hill Park and Ride and walking over. The walk is about half a mile. If the on-site lot is full when you arrive, you will be directed to the Park and Ride. 

Directions to Oxon Hill Park and Ride from Oxon Hill Farm 
Head southeast on Bald Eagle Road towards Oxon Hill Rd 

Turn right on Oxon Hill Rd 

Turn left on Monument Ave 

Turn left into parking lot 
Oxon Hill Park and Ride: 6710 Oxon Hill Rd #200, Oxon Hill, MD 20745
Last updated: October 15, 2022