Mount Welby Era Buildings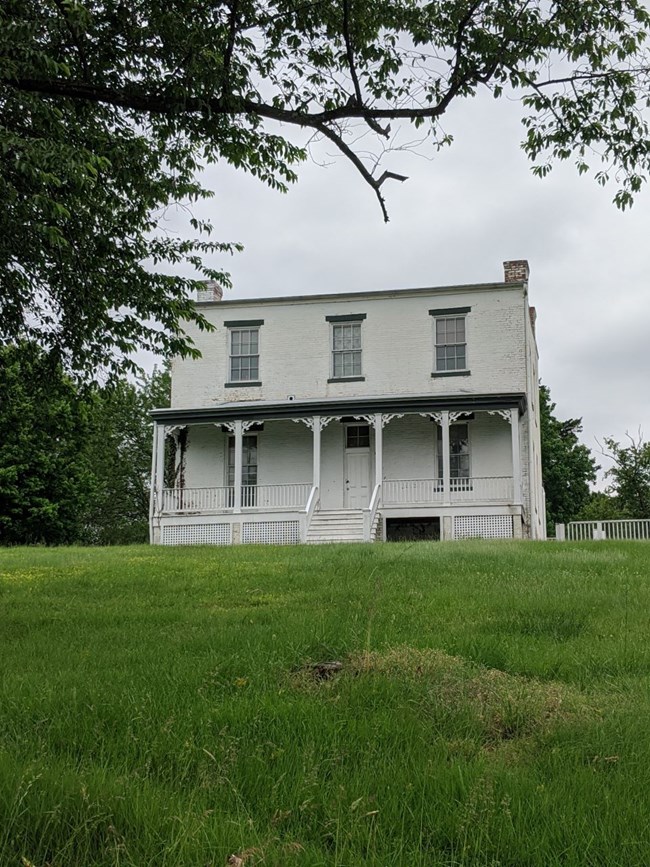 White Farm House (1805), the oldest structure in the park, was the Debutts family home and was known as Mount Welby. The family owned the property from 1805 until 1843. Over this period of time the residents of Mount Welby witnessed many events such as The Battle of Bladensburg, the buying and selling of people under the institution of slavery, and a plague that took the lives of several residents.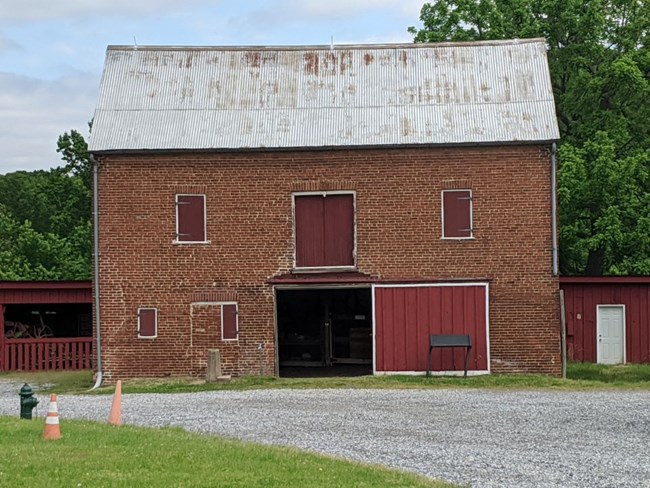 Brick Stable (1820) provides a focus for the farm's main outbuilding cluster. In 1832, the Debutts family owned one milk cow, one heifer, 4 yearling and, 2 mules. The stable was their shelter. Today the stable is used to shelter the draft horses when they are sick or during severe weather conditions.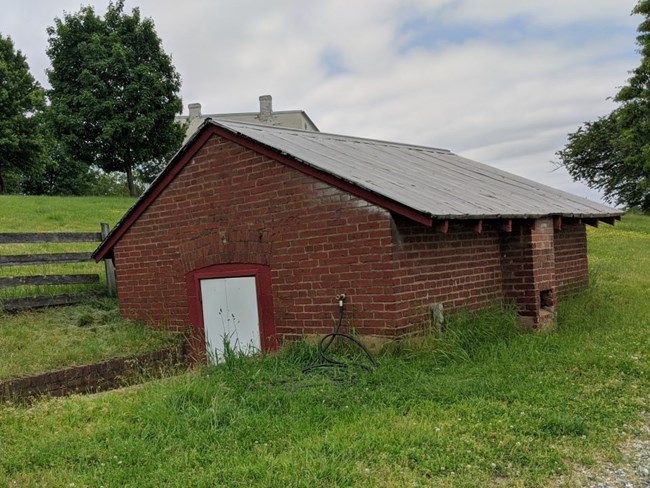 Root Cellar (1830) was built partially underground, to keep its contents cool. Before refrigeration, root cellars stored starchy vegetables that could last over the winter months without spoiling
Last updated: June 11, 2020