Mountain Lion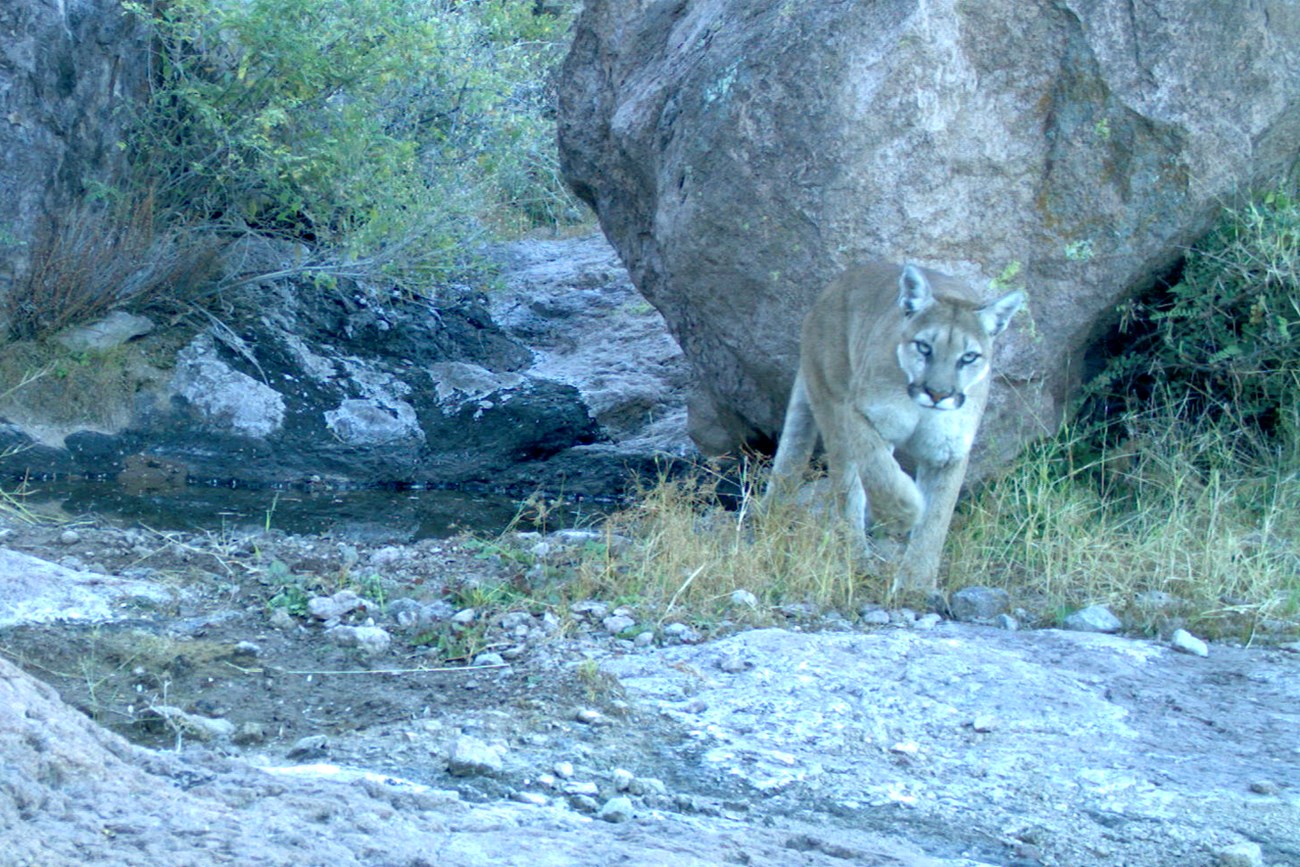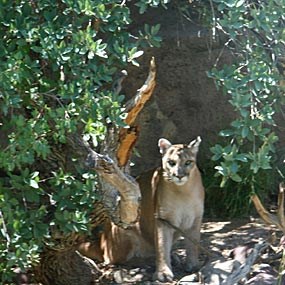 The Elusive American Lion
To many people, the words "mountain lion" whispered through the trees bring to mind thoughts of freedom, independence, and individuality. The mountain lion is all that and more. It goes by many names, including puma, cougar, and panther. The mountain lion has a huge American range, stretching from southern Canada to nearly the southern tip of South America and from coast to coast.
There are six subspecies of these huge cats in North America. Mountain lions are the ultimate in carnivorous animals, perfectly adapted to fit their place in the world. Their value is in the way they help to maintain biological diversity by preying on smaller animals such as deer and rabbits.
Mountain lions are reclusive and will try to avoid encounters with humans if possible. They are not often seen around Organ Pipe Cactus National Monument, but it is known that some live in the Ajo Mountains. It is a rare and special treat to see one of beautiful and elusive creatures in their natural habitat.
For more information on mountain lion safety, tips for living in mountain lion country, and even education lessons for classes, see the Arizona Game and Fish Department website.
More About Arizona Mountain Lions
Last updated: July 18, 2023