For Kids
Become a Junior Ranger
The Junior Ranger program at Organ Pipe Cactus National Monument allows school-aged children to make meaningful connections with the Sonoran Desert. This educational experience asks the children to engage their senses and critical thinking skills as they learn about this amazing place. Download a book here or pick one up at the Kris Eggle Visitor Center.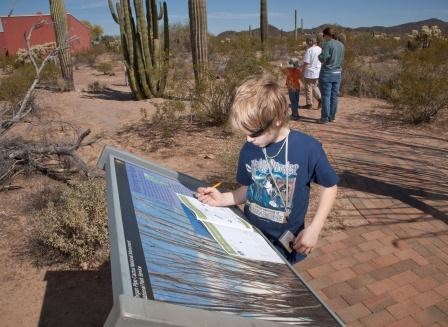 Just a Kid at Heart?
Organ Pipe Cactus offers a Desert Ranger program for the "not-so-junior" ranger because we encourage people of all ages to become engaged with the landscape. All that is required is a love of the Sonoran Desert and a willingness to give the time necessary to complete all of the activities. You can download the Desert Ranger Guide or pick one up from the Kris Eggle Visitor Center.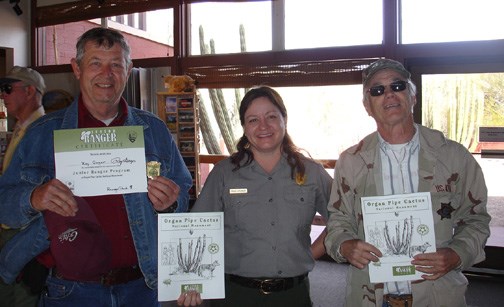 Web Rangers
The National Park Service has created a web based program to allow interested and motivated children to explore hundreds of National Park Sties through the United States from the comfort of their own home. Web Rangers connects children to places and ideas far near and far.
The National Park Service supports a variety of youth outreach and educational programs all across the nation. More>


Last updated: May 13, 2018