Project Outcomes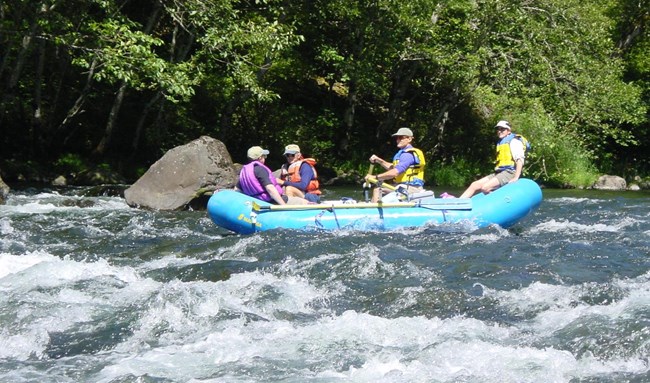 Since 2002, the National Park Service (NPS) has worked on Federal Energy Regulatory Commission (FERC) hydropower licensing proceedings to protect, improve and create access to outdoor recreation on over 1,900 river miles and over 1700 miles of trails, and contributed to the conservation of over 80,000 acres of parks and open space.

As a result of the FERC process, licenses support recreation and conservation improvements including, recreation facilities and access points, shoreline protection, flows for recreation, and interpretation and education materials.



Recreation:
Access facilities (e.g., boat ramps, portages, mobility impaired access, improved shoreline fishing access, trails, changing areas, sanitation improvements, parking)

Flows (e.g., whitewater releases, improved navigability, fishing flows, release schedules, reduced opportunity for conflicts between fishing and boating)

Funds (e.g., access fee agreements, recreation facility maintenance)
Education (e.g., recreational/historical brochures, interpretive displays)
Land Protection:
Donation of project lands and for conservation and public use

Acquisition of lands for conservation and public use

Protection of culturally significant sites including archaeological resources
Aquatic Habitat:
Increased minimum flows

Increased operational flexibility

Habitat restoration funds

Habitat improvements for fish, mussels, and other aquatic life
Remediation of erosion

Wetlands restoration

Reduced winter drawdown

Reduced spring impoundment fluctuation
Enhancement Funds:
Protection, mitigation, enhancement funding

Research and monitoring

Water quality education

Recreation facility maintenance
Settlement Enforceability:
Language to clarify alternative courses of action if FERC does not accept key provisions of Offers of Settlement or rejects agreement.
Learn more about NPS Hydropower Assistance projects through our Case Studies.
Last updated: August 20, 2020