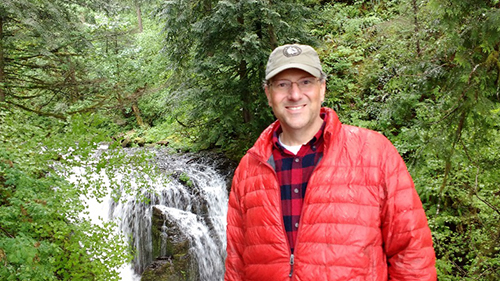 News Release Date: September 21, 2016

Contact: John Quinley, 907-644-3512
Mark Sturm, a career natural resource manager, will be the next superintendent at Katmai National Park and Preserve.
Since 2012, Sturm has been the biological resource program manager for the National Park Service's Intermountain Region, a position that includes oversight of a wide range of professional staff supporting natural resource work in more than 80 areas in the National Park System. His team's work has included high profile wildlife projects involving bears, wolves, bison, elk and bighorn sheep; fisheries work on the Colorado River, habitat restoration; and even consideration of the implications of climate change on NPS trust resources.
His prior work - from 2008-2012 - included oversight of resource management at Organ Pipe Cactus National Monument in Arizona, a park with complex border security, cultural and natural resource, visitation and facility issues.
"Mark's experience is an excellent match for the Katmai job," said NPS-Alaska Regional Director Bert Frost. "The park has significant cultural resources, major upcoming construction projects, and high public visibility through both on-the-ground visitation and the very popular on-line bear viewing cameras." Sturm, 49, will begin his position at the park's headquarters in King Salmon, Alaska, in November.
"I've wanted to work in the Alaska parks for a long time, and going to Katmai is something I am very excited about," Sturm said. "I'm looking forward to working with the staff at the park, as well as getting to know people in the communities around the park."
Sturm, a former Peace Corps volunteer in Uruguay, has also worked at Assateague Island National Seashore in Maryland, as a forestry consultant in upstate New York, and research assistant at Oregon State University and the Pacific States Marine Fisheries Commission in Oregon. He earned a Master of Science degree in wildlife biology and management from State University of New York, and Bachelor of Science degrees from Virginia Tech.
Katmai National Park and Preserve encompasses about 4 million acres in Southwest Alaska, and is best known for its large and numerous brown bear population, as well as the Valley of Ten Thousand Smokes, the ash-filled area formed by the 1912 eruption of Novarupta Volcano. The park was established in 1918, and was expanded by the 1980 Alaska Lands Act. The park sees more than 30,000 visitors per year.