News Release
Alaska National Parks celebrate Alaska Native Heritage Month in November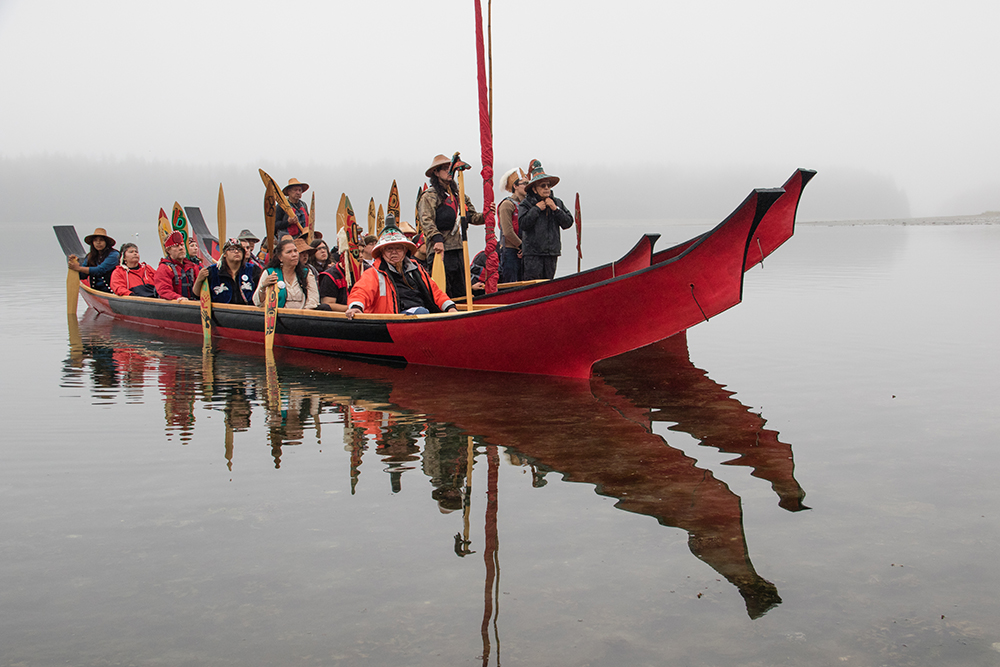 News Release Date: November 3, 2021
Anchorage, AK— Throughout the month of November, the National Park Service celebrates the rich traditions, languages, and contributions of Indigenous people during Native American Heritage Month. Please join us as we kick off the month by celebrating Alaska Native heritage and culture. Each day in November, Alaska's National Parks will share stories related to Alaska Native people who have lived with the land long before any national parks were established.  
Spanning the range of Alaska's environments from the temperate rainforests of Southeast to the tundra of the Interior, and from the coastal regions of Southcentral to the more remote regions of the Arctic and Aleutian Islands–Alaska Native people have distinct languages and traditions. Subsistence lifestyles and Native customs still thrive in many parks and communities. Traditional ecological knowledge and Native place names give us a deeper understanding of the science, history, and beauty of our national parks. Discover Alaska Native culture, past and present, in our posts this month. 
"It is my pleasure to share with you one of the highlights of this month's festivities, the Alaska Region's interactive Alaska Native Cultures map Alaska Native Cultures - Alaska (U.S. National Park Service)," said NPS Alaska Native Liaison Maija Lukin. "On the map you will see the indigenous language regions of Alaska represented along with our parks. Click on any park to learn more about the Indigenous cultures of the first people who stewarded these lands. Read their stories and witness their history as we celebrate Native American Heritage Month every day this month," Lukin said. 
"Alaska National Parks are proud to celebrate the traditions, languages, and stories of Native American, Alaska Native, Native Hawaiian, and Pacific Island communities and to help ensure that the rich histories and contributions of indigenous peoples continue to thrive with each passing generation," said Jeff Mow, Acting NPS Alaska Regional Director. 
Please look forward to social media posts from our Twitter, Instagram and Facebook pages as we celebrate Native American/Alaska Native Heritage Month. You can join the conversation and or share your stories with us on social media by using #NativeAmericanHeritageMonth and #Indigenous Heritage Month. 
Twitter, www.twitter.com/AlaskaNPS, Instagram, www.instagram.com/alaskanps/, and Facebook, https://www.facebook.com/AlaskaNPS 
Last updated: November 3, 2021