Contact Us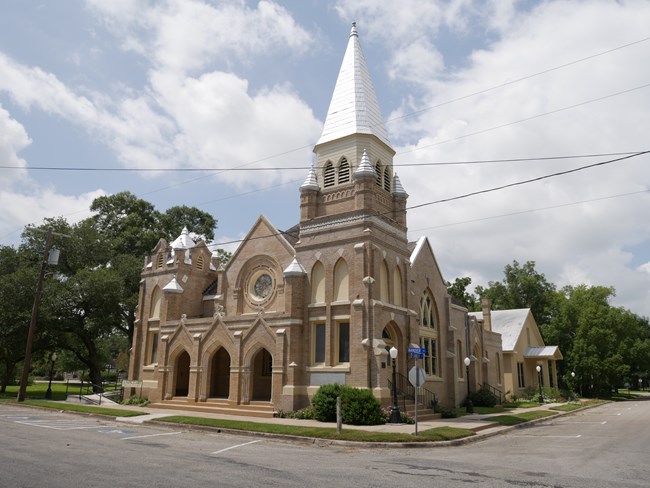 General Inquiries
Main phone: (202) 513-7270
Email: NPS_TPS@nps.gov
By mail:
All US Postal Service mail to Federal agencies in Washington, DC is irradiated, which can damage or destroy materials and can lead to a delay of several weeks in delivery. We recommend that you contact us via alternate carriers at:
Technical Preservation Services
National Park Service
1849 C Street, NW
Mail Stop 7243
Washington, DC 20240

Read the latest TPS news and check status of TPS operations

Suscribe to periodic news and updates from TPS

Looking for the status of a project? Check here first
Staff Directory
For general inquiries, please use the main phone number or email address above. The lead TPS reviewer for each state, the District of Columbia, Puerto Rico, and the US Virgin Islands is indicated below.
Brian Goeken, Chief
(202) 354-2033
Maine


Antonio Aguilar
(202) 354-2032
California, Michigan,
Puerto Rico, South Carolina

Renee Novak
(202) 354-2019
Florida, Virginia, Wyoming



Katherine Anderson
(202) 354-2051
Arizona


Jennifer Oeschger
(202) 354-2025
Indiana, South Dakota


Amanda Apple
(202) 354-2296
Kentucky, Rhode Island,
Washington


Jenny Parker
(202) 354-2041




Jennifer Bailey
(202) 354-2059
Idaho



Liz Petrella
(202) 354-2040
Maryland, Missouri, New Jersey,
North Dakota, Wisconsin

Jennifer Balson Alvarez
(202) 354-2055
Delaware, Tennessee



Quanisha Quick
(202) 354-1817
Admin Office



Karen Brandt
(202) 354-2046
Minnesota, New York



Tina Roach
(202) 354-2044
Massachusetts,
New Hampshire, Vermont

Anny Chau
(202) 254-2274
Admin Office



John Sandor
(202) 354-2030
Colorado, Georgia, Hawaii,
Oregon, Utah, West Virginia

Raluca Filimon
(202) 354-2053
Mississippi,
Montana, Ohio

Angela Shearer
(202) 354-2038
Iowa, Nebraska, Oklahoma


Melissa Hall
(202) 354-2048
Admin Office


Rebecca Shiffer
(202) 354-2029
Pennsylvania, US Virgin Islands


Jo Ellen Hensley
(202) 354-2258



David Trayte
(202) 354-2016
Illinois, Texas


Vincent Lake, Ph.D.
(202) 354-2026
Alabama, Connecticut


Elizabeth Tune
(202) 354-2061
Alaska, Arkansas, District of Columbia


Carol Lovan
(202) 354-2023
Admin Office


Amy Elizabeth Uebel
(202) 354-2028
New Mexico, North Carolina


Cristin Moody
(202) 354-2052
Kansas, Louisiana, Nevada


Lindsay Wilkins
(202) 354-2007
Admin Office

Last updated: August 11, 2023