News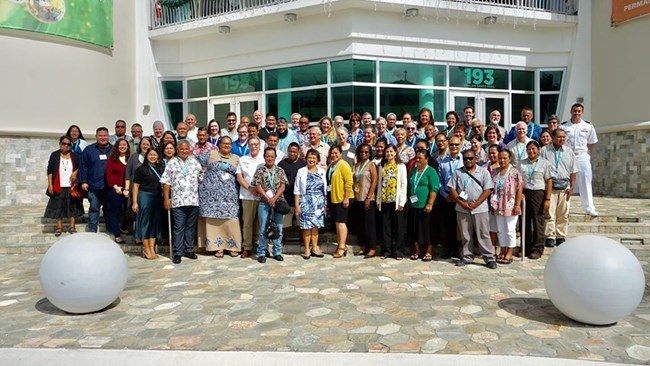 Insular Areas Explore World Heritage Opportunities and Participate in Historic Preservation Grants Training
In collaboration with the Office of Insular Affairs, the National Park Service, and the Guam Preservation Trust hosted a two-day
workshop on World Heritage sites and Historic Preservation Fund grant management
on Guam from December 3 to 6.
Important Information for Grant Applicants & Recipients
The General Services Administration issued a final notification in the
Federal Register
on July 10, 2019 announcing that, by December 2020, the unique identifier for grant applicants, grant recipients, and grant reporting will change. The current identifier is the Dun & Bradstreet Data Universal Numbering System® (DUNS) number. The replacement for DUNS® numbers will be called the Unique Entity Identifier (UEI), a twelve character alpha-numeric value.
Information regarding this transition is available from:
Hurricane Sandy Programmatic Agreement
Multi-State Section 106 Agreement Signed
The National Park Service and several states and tribes have signed a Programmatic Agreement for grants related to damage from Hurricane Sandy. More information on the details of this agreement and protocols for handling historic resources may be found under the
Documents for Comment and Review
section of this website. Comments about the text, scope, and substance of the Programmatic Agreeement should be submitted using the NPS
Planning, Environment, and Public Comment (PEPC) database
.
Cultural Resources News from Across NPS
Last updated: December 17, 2019