Public Outreach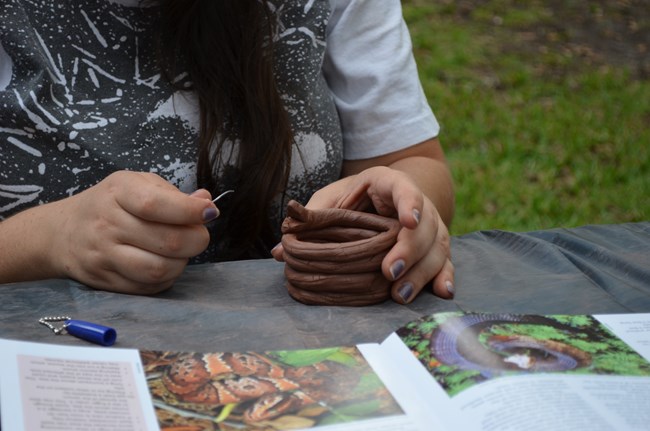 SEAC staff work with national park units of the Southeast Region, spanning from Louisiana to Kentucky to Florida, Puerto Rico, and the Virgin islands, to interpret the cultural resources of the National Parks themselves as components of our national heritage.

Collaborating with artists, writers, and educators, we work to ensure high quality cultural heritage interpretation programs and products, while similarly providing cultural heritage education and outreach guidance within the Southeast Region for the National Park Service (NPS), our partners, and the public.

Additionally, SEAC works closely with NPS staff including interpretive rangers, resource management teams, administrative offivers, maintanance workers, and law enforcement agencies to showcase the cultural heritage and archaeology in their park.

SEAC staff participate in numerous local and regional events throughout the year, ranging from school and summer camp visits, teaching the Boy Scout Archaeology Merit Badge at jamborees, and co-hosting or participating in large events and festivals such as:
International Archaeology Day
The St. Marks Stone Crab Festival
CoastFest in Brunswick, Georgia
The Wildlife and Heritage Festival
The Mag Lab Open House (held at the National High Magnetic Laboratory at Florida State University)
SEAC also participates in the National Park Service's Teacher-Ranger-Teacher program, where teachers come to the Center and work with our staff, developing school curricula that uses archeology to help teach core social sciences, history, math, and natural science concepts to students. Make sure to check out our Junior Archeologist Program!
Last updated: February 3, 2020