Geographic Information Systems (GIS)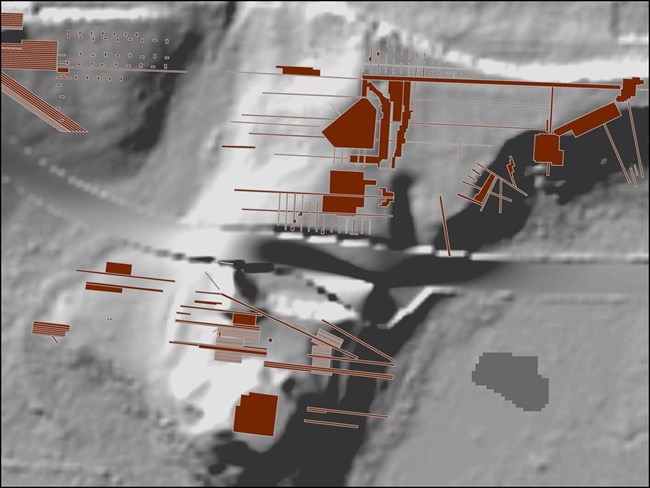 Where are the sites? Where did we already dig? Where is the next excavation? Location is critical for archeologists when it comes to basic site preservation. But it's the spatial relationships that are really exciting – distances between a site and food sources, patterns of artifacts within a site, a network of village sites in a valley.

SEAC's archeologists use global positioning system (GPS) technology to record locations and geospatial information system (GIS) software to explore relationships. Professional grade GPS technology uses satellites to pinpoint locations, even in remote areas of parks. The GPS data is converted for use with GIS software. With GIS software, a layer showing archeological sites can be overlaid on terrain or a vegetation layer, or both. The layers can be analyzed to create prediction models, to plan new surveys, and to make maps for reports.

By early 2018, the SEAC geodatabase contained more than 14,000 sites and subsites and over 1,500 archeological surveys in the Southeast Region parks. We share all of that information with qualified NPS staff in the parks through web maps.


Linked below are story map applications highlighting a variety of archeological sites and projects conducted by the staff of the Southeast Archeological Center in the National Parks of the Southeast. Topics include historic documents, old cemeteries, monuments, and the early days of park archeology!
Last updated: March 11, 2020