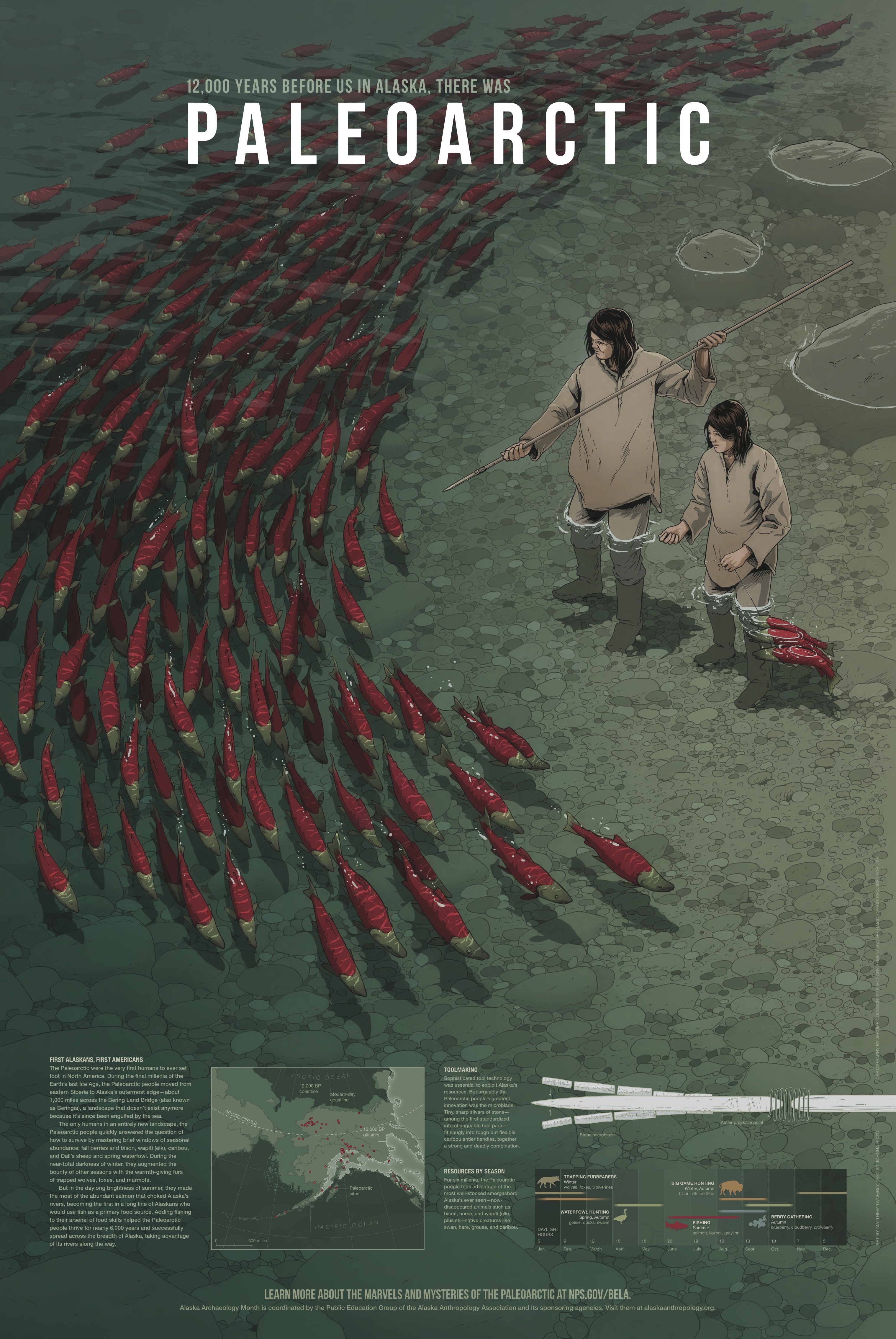 News Release Date: April 7, 2017

Contact: Jeff Rasic, 907-750-7356
April is Alaska Archaeology month and NPS plays a lead role in organizing events across the state with help from state, federal, tribal and academic partners. The goal is to promote appreciation of Alaska's deep history and rich cultural heritage, and preserve archaeological sites that represent these values.
A series of public events
—talks, exhibits, film screenings, even an atlatl throw—are scheduled around the state. Watch for one near you. 
A major part of the effort is the creation of a poster, which is distributed to a thousand schools, museums, tribal offices, educational and land management organizations across the state and beyond. This year's theme is the Paleoarctic tradition, a period dating to some 12,000 years ago, and known from archaeological sites in several NPS units in Alaska—including Bering Land Bridge National Preserve, Kobuk Valley National Park, Noatak National Preserve, Gates of the Arctic National Park & Preserve, Yukon-Charley Rivers National Preserve, Katmai National Park & Preserve, Lake Clark National Park & Preserve, and Denali National Park.
A salmon fishing scene is the centerpiece of the poster since the earliest roots of salmon as a part of Alaskan's culture and diet date to this time. This is the fourth poster in a series addressing different time periods in Alaskan prehistory (collect them all!). The previous three have all won national recognition from the Society for American Archaeology as the best archaeology month poster in the country.