What We Do
The Division of Fire and Aviation Management is made up of three operational branches—Aviation, Structural Fire, and Wildland Fire Management—and three support branches—Administration, Communication and Education, and Information Technology. The staff in all branches work with regions and parks, as well as interagency and interdisciplinary partners, to provide excellent customer service toward visitor and resource protection.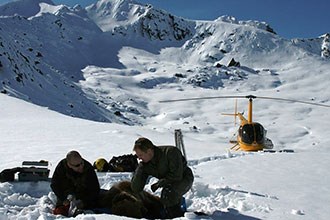 The National Park Service aviation program is unique, challenging, and one of the most complex aviation programs within the Department of the Interior. Aviation resources, such as contracted or government-owned airplanes and helicopters, provide land managers with specialized tools to accomplish management objectives efficiently, effectively, and safely when other means are unavailable. Learn more about the National Park Service Aviation Program.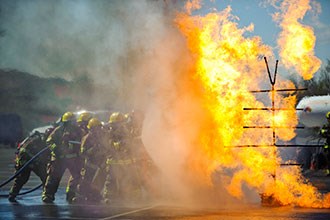 The National Park Service protects the resources entrusted to its management, including buildings and structures, irreplaceable cultural resources, valuable property, and infrastructure. Structural Fire works closely across disciplines in the national parks to provide leadership, guidance, and training toward the prevention of structural fires. Learn more about the National Park Service Structural Fire Program.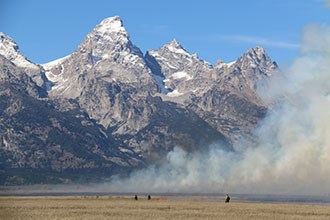 Wildland fire is a critical natural process in many of our national park landscapes and ecosystems. The National Park Service Wildland Fire Management Program is focused on the risks and benefits related to managing fire and using it as a tool in the national parks, as well as safety, science, and stewardship. Learn more about the National Park Service Wildland Fire Program.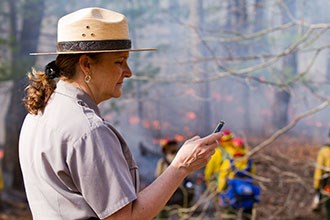 Support
To operate efficiently and effectively, the support branches provide the resources of administration, public outreach, and technology to the operational branches within the division.
Last updated: November 1, 2019