News Release
Sheila Williams Named as Administration Chief for NPS Fire & Aviation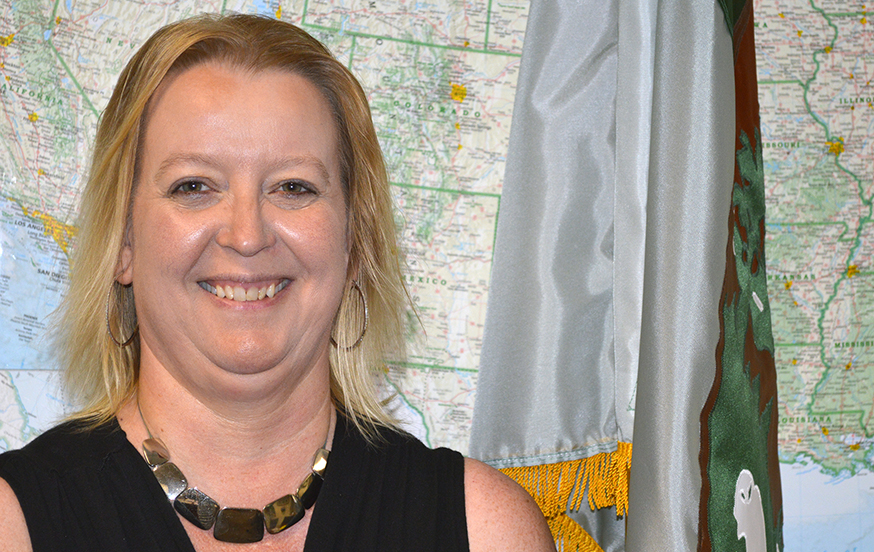 News Release Date: August 14, 2015

Contact: Tina Boehle, 208.387.5875
BOISE – Sheila Williams has been named as the Branch Chief for Administration for the National Park Service Division of Fire and Aviation (DFAM). As branch chief, she will advise DFAM employees on all areas of administration relating to their program; assist with program planning for budget and financial management; and provide oversight for all aspects of contracting and procurement to include property management. In addition, she will provide human resources management support to all branches within DFAM serving as liaison with the Human Resource Office at the National Interagency Fire Center. Sheila will begin her new position effective immediately.
"Sheila's strength is her broad skillset and extensive experience in the focus areas of administration. Her expertise will help DFAM continue to excel in accountability," stated Bill Kaage, Division Chief for Fire and Aviation Management.
Williams has been providing her expertise in many areas of administration for DFAM since February 2013. She began her career with the NPS in 1991 as an administrative clerk for Fire and Aviation, at the time, part of the Ranger Activities Division. Over the past twenty-five years she has also served NPS Fire and Aviation as an administrative assistant, project manager, and agreements specialist.
Sheila and her husband Mike, whom she met at NIFC, have three grown children who live in the local area; this past May, they welcomed their first grandchild to the family, Rowan. In their off time, Mike and Sheila enjoy camping, fishing, entertaining on their back patio and spending time with great friends.
"I have always been thankful to work for such a fantastic agency and that I have been given the opportunity to build my life around the NPS. I have worked with and for some of the greatest people you can meet and I look forward to continued opportunities to further the mission of the division as the Branch Chief for Administration."
Note: A larger version of the image is available at https://go.nps.gov/swilliams.
Last updated: December 1, 2015