Staff
The staff at the Western Archeological and Conservation Center (WACC) support National Park Service (NPS) Intermountain Region parks through professional conservation, curation, archival, and library management assistance.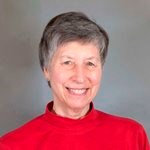 Tef Rodeffer
Museum Services Program Manager
As Program Manager, Tef c
oordinates the regional Museum and Library Services Program, which provides technical assistance to parks and partners in accountability, preservation, access, and management of museum, archival and library collections. She manages the WACC facility, where over 14.5 million objects and archives are curated for more than 70 parks.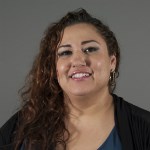 Amanda Smith
Budget Analyst
Amanda serves as the Budget Analyst for the WACC facility. She performs all budget administration functions in the formulation, execution, and review of the overall budget. Collateral duties include procurement, GPOExpress contact for local printing, managing the motor-pool program, assisting with property, internal controls, and serving as the Volunteers-in-Parks Coordinator.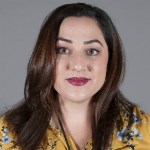 Administrative Support Assistant
Shelby is responsible for information management administrative support activities. Duties include routine functions and advisory service to the Western Archaeological Conservation Center staff on the following areas: budget, human resource management, acquisition and property management, travel, fleet operations and facilitating identity credential issuance and services.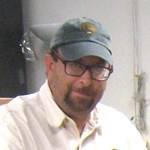 Khaleel Saba
Assistant Archivist
Khaleel is the Museum Services Program Assistant Archivist (Acting Archivist). He manages the archives and research requests at WACC. In addition he coordinates the work of archival cooperators at WACC who process and catalog archives on behalf of NPS units. Other duties include assisting park units by surveying and identifying permanent archives, developing funding statements, providing records management guidance, and training park staff on the best practices of archival management.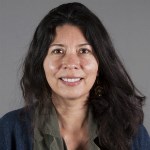 Rachael Campbell
Project Archivist
Rachael processes and catalogs archival collections for Intermountain Region (IMR) parks and conducts on-site surveys and assessments. It's been a privilege to learn about park resources and histories through the processing of collections and a highlight to have visited so many of the parks whose records I have worked.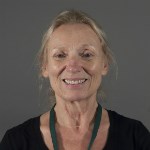 Karen Carver
Project Archivist
Karen is an archivist with the National Register of Historic Places Digitization Project. Prior to coming to WACC she spent three years processing NPS records at Glacier National Park. She loves working with records that document the history of the most fascinating places in the United States. Like many NPS employees, Karen is sure she has the best job in the world.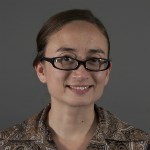 Veronica Furlong
Project Archivist
Veronica processes and catalogs archival collections and writes hierarchical finding aids for park units. She enjoys learning about many aspects of the parks –their administrative and local histories, remarkable cultural and natural resources, and unique landmarks and landscapes –through their documents, and making these records accessible to researchers.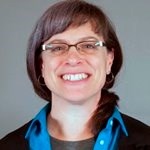 Dana Senge
Senior Objects Conservator
Dana guides museum staff on art and artifact conservation issues. She works with park staff both onsite and from the lab at WACC, on broad collection issues such as environmental or storage conditions and on individual conservation treatments.Currently many of her projects help parks prepare objects for new exhibits.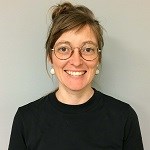 Betsy Burr
Objects Conservator
Betsy provides technical assistance on conservation issues to museum staff in the Intermountain Region. Her work includes surveying the condition of museum collections, advising on and implementing preventative conservation measures such as integrated pest management and environmental monitoring, and conducing conservation treatments both on-site and in the lab at WACC.

Brenda McLain
Curator
Brenda provides technical assistance to help parks manage their museum program, create baseline documentation, plan exhibits, and supports park tribal consultations on collections. She also manages the WACC objects repository and assists with regional and national museum program initiatives.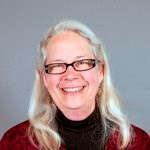 Kim Beckwith
Registrar
Kim provides physical and intellectual access to collections, manages park and center collection databases, and provides technical assistance regarding cataloging, storage, and registration to NPS staff and Cooperative Ecosystem Studies Units (CESU) partners.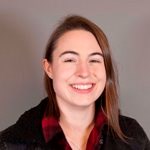 Lauren Butero
Museum Technician
Lauren assists with curation and prepares registration for artifacts and object collections that are cared for at WACC. She also supports parks that need assistance managing their collections.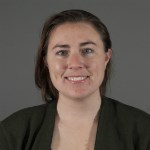 Lauren Compton
Museum Specialist
In addition to assisting with WACC's curation and registration work, Lauren is responsible for helping three park units in New Mexico and Arizona to manage their museum collections. She loves using her archeology and art history background to research and catalog the amazing artifacts that represent the cultures of the Southwest and the history of the National Park Service.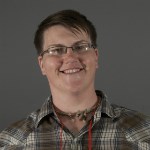 Paige Hoskins
Museum Specialist
Paige assists with curation and registration for objects stored at WACC and in managing the museum collections for four Arizona parks. Paige enjoys researching and solving mysteries to ensure the collection is accurate and useful.
Last updated: November 5, 2018