News Release
National Park Service Announces $61.3 Million in Historic Preservation Grants to States and Tribes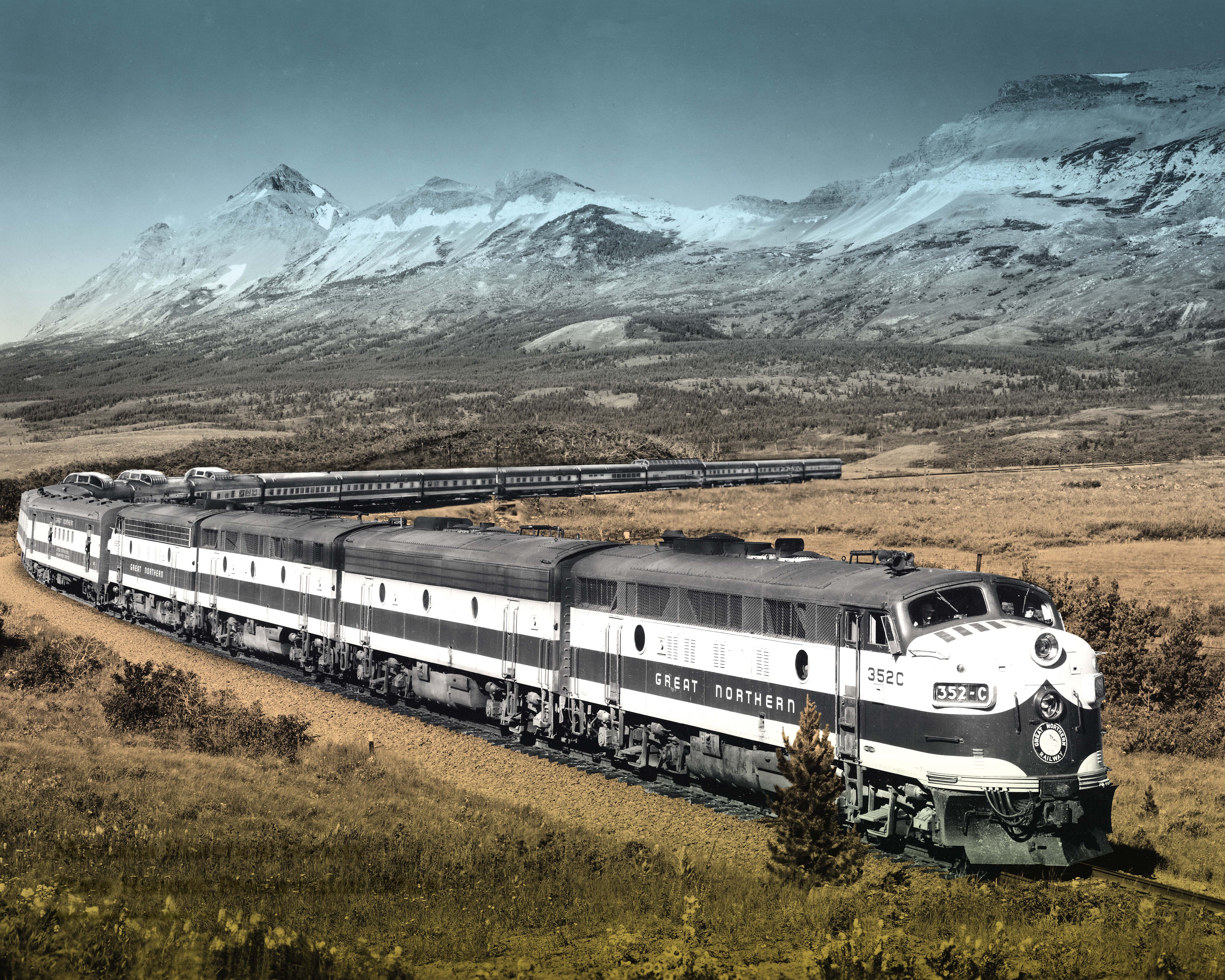 News Release Date: April 30, 2019

Contact: NewsMedia@nps.gov
Grants supported by the Historic Preservation Fund
WASHINGTON – The National Park Service (NPS) today announced the distribution of $49.6 million in historic preservation grants for U.S. states, territories, and partnering nations, and $11.7 million in historic preservation grants to 183 tribal historic preservation offices.

"The National Park Service is committed to telling a more complete and diverse story of America's history. Historic preservation grants like these, with the support of our state, tribal, and local partners, ensure the continuance of our nation's significant historic and cultural places by improving or conserving infrastructure or education programs and outreach," said National Park Service Deputy Director P. Daniel Smith.

Administered by the National Park Service, these funds are appropriated annually by Congress from the Historic Preservation Fund (HPF). Since its inception in 1977, the HPF has provided more than $1.9 billion in historic preservation grants to States, Tribes, local governments, and non-profit organizations. Authorized at $150 million per year, the Historic Preservation Fund is supported by Outer Continental Shelf oil lease revenues, not tax dollars, with intent to mitigate the loss of a non-renewable resource to benefit the preservation of other irreplaceable resources.
Preservation in Action
State and Local Preservation
The HPF grants fund preservation programs at state offices and ensure support of local preservation with a required 10% pass through to Certified Local Governments via competitive subgrants. Examples of the diversity of work accomplished with this annual funding include:
In Maryland, Anne Arundel County recently completed construction of a new boat access facility at the historic Fort Smallwood Park, using U.S. Fish and Wildlife Service funds. Section 106 consultation among these federal, state and local government partners enabled the County to complete stabilization, mothballing, and design for reuse of the Park's historic 1932-concession stand that had been vacant for years and badly damaged by Hurricane Isabel in 2003.

In Kentucky, the City of Horse Cave (a Certified Local Government since 2003) developed presentations for fourth graders about the community's history and how historic preservation helps to retain the town's identity. The education curriculum introduced students to the relationship between the natural and built environment, typical local architectural features, and balancing community needs with historic resources.

In December 2017, Tribal Historic Preservation Offices who work with the State Historic Preservation Office convened a summit at Graton Rancheria in Santa Rosa, California, to discuss responses to and recovery from disasters. Federal and state agencies were invited to make presentations and the summit ended with a session on registering properties for listing in the National Register as a means to identify them and make them potentially eligible for pre- and post-disaster federal funding.
Tribal Preservation
The HPF grants fund tribal preservation programs, assists Tribes in the preservation of their cultural heritage, and promotes the protection of historically significant sites. Examples of the diversity of work accomplished with this annual funding include:
The Wiyot Tribe worked with the California Highway Patrol provided outreach and education about Wiyot history and heritage in order to improve intercultural communication, sensitivity, and etiquette to officers.

Also in California, Elk Valley Rancheria organizes an Annual Cultural Day event attended by tribal members and their families. Demonstrations include basket weaving, sand bread preparation, and a traditional salmon bank. The THPO also assisted Redwood National Park in training seasonal employees by educating them about Tolowa culture.
For more information about the National Park Service historic preservation programs and grants, please visit nps.gov/stlpg/.
State and Local Preservation Grants
All funding to the States and the District of Columbia requires a 40% non-federal match, which leverages state, local and private dollars to do even more with the federal HPF investment.
| State Name | Total Award |
| --- | --- |
| Alabama | $871,269.00 |
| Alaska | $1,080,951.00 |
| American Samoa | $400,314.00 |
| Arizona | $909,307.00 |
| Arkansas | $794,742.00 |
| California | $1,612,067.00 |
| Colorado | $939,948.00 |
| Commonwealth of the Northern Mariana Islands | $416,394.00 |
| Connecticut | $774,517.00 |
| District of Columbia | $542,793.00 |
| Delaware | $545,991.00 |
| Federated States of Micronesia | $436,317.00 |
| Florida | $1,101,745.00 |
| Georgia | $969,164.00 |
| Guam | $414,509.00 |
| Hawaii | $597,515.00 |
| Idaho | $771,115.00 |
| Illinois | $1,225,500.00 |
| Indiana | $974,194.00 |
| Iowa | $898,118.00 |
| Kansas | $890,977.00 |
| Kentucky | $861,437.00 |
| Louisiana | $877,616.00 |
| Maine | $745,541.00 |
| Maryland | $843,459.00 |
| Massachusetts | $975,309.00 |
| Michigan | $1,191,857.00 |
| Minnesota | $1,002,622.00 |
| Mississippi | $784,171.00 |
| Missouri | $995,231.00 |
| Montana | $829,916.00 |
| Nebraska | $830,368.00 |
| Nevada | $786,511.00 |
| New Hampshire | $647,901.00 |
| New Jersey | $983,525.00 |
| New Mexico | $832,898.00 |
| New York | $1,465,097.00 |
| North Carolina | $985,158.00 |
| North Dakota | $714,735.00 |
| Ohio | $1,183,369.00 |
| Oklahoma | $879,495.00 |
| Oregon | $917,972.00 |
| Pennsylvania | $1,266,086.00 |
| Puerto Rico | $674,909.00 |
| Republic of the Marshall Islands | $252,866.00 |
| Republic of Palau | $252,866.00 |
| South Carolina | $802,310.00 |
| South Dakota | $740,663.00 |
| Tennessee | $901,206.00 |
| Texas | $1,436,207.00 |
| Utah | $815,762.00 |
| Vermont | $596,510.00 |
| Virgin Islands | $421,123.00 |
| Virginia | $951,187.00 |
| Washington | $981,811.00 |
| West Virginia | $742,836.00 |
| Wisconsin | $1,011,846.00 |
| Wyoming | $723,265.00 |
| Total | $49,675,000.00 |
Tribal Preservation Grants
| State Name | Tribe Name | Total Award |
| --- | --- | --- |
| Alabama | Poarch Band of Creek Indians | $54,962.00 |
| Alaska | Organized Village of Kake | $53,117.00 |
| Arizona | Colorado River Indian Tribes of the Colorado River Indian Reservation | $73,003.00 |
| Arizona | Gila River Indian Community | $74,499.00 |
| Arizona | Hualapai Tribe | $80,952.00 |
| Arizona | Navajo Nation | $111,790.00 |
| Arizona | San Carlos Apache Tribe | $85,954.00 |
| Arizona | Tohono O'odham Nation | $89,884.00 |
| Arizona | White Mountain Apache Tribe | $85,033.00 |
| California | Agua Caliente Band of Cahuilla Indians | $59,642.00 |
| California | Bear River Band of the Rohnerville Rancheria | $53,936.00 |
| California | Big Pine Paiute Tribe of Owens Valley | $55,139.00 |
| California | Big Valley Band of Pomo Indians of the Big Valley Rancheria | $55,362.00 |
| California | Bishop Paiute Tribe | $56,404.00 |
| California | Blue Lake Rancheria Tribe of Indians | $54,144.00 |
| California | Bridgeport Indian Colony | $54,109.00 |
| California | Buena Vista Rancheria Me Wuk Indians of California | $53,997.00 |
| California | Cahuilla Band of Indians | $62,308.00 |
| California | Cher-Ae Heights Indian Community of the Trinidad Rancheria | $54,135.00 |
| California | Dry Creek Rancheria Band of Pomo Indians | $54,064.00 |
| California | Elem Indian Colony | $53,798.00 |
| California | Elk Valley Rancheria | $55,500.00 |
| California | Enterprise Rancheria of Maidu Indians | $54,109.00 |
| California | Federated Indians of Graton Rancheria | $55,050.00 |
| California | Fort Independence Indian Community of Paiute Indians of the Fort Independence Indian Reservation | $55,869.00 |
| California | Hoopa Valley | $67,600.00 |
| California | Hopland Band of Pomo Indians | $57,635.00 |
| California | Karuk Tribe | $ 56,323.00 |
| California | Kashia Band of Pomo Indians of Stewarts Point Rancheria | $55,789.00 |
| California | Mechoopda Tribe of the Chico Rancheria | $56,042.00 |
| California | Middletown Rancheria of Pomo Indians | $54,335.00 |
| California | Morongo Band of Mission Indians | $63,992.00 |
| California | Pala Band of Mission Indians | $60,927.00 |
| California | Pechanga Band of Luiseno Mission Indians of the Pechanga Reservation | $57,325.00 |
| California | Picayune Rancheria of the Chukchansi Indians | $54,686.00 |
| California | Pinoleville Pomo Nation | $54,270.00 |
| California | Pit River Tribe | $61,464.00 |
| California | Rincon Band of Luisena Mission Indians | $59,059.00 |
| | Round Valley Indian Tribe | $64,324.00 |
| California | San Pasqual Band of Diegueno Mission Indians | $57,573.00 |
| California | Sherwood Valley Rancheria Band of Pomo Indians of California | $55,798.00 |
| California | Shingle Springs Band of Miwok Indians | $54,640.00 |
| California | Tolowa Dee-ni' Nation | $53,691.00 |
| California | Soboba Band of Luiseno Indians | $60,139.00 |
| California | Susanville Indian Rancheria | $56,710.00 |
| California | Timbisha Shoshone Tribe | $60,113.00 |
| California | Twenty-nine Palms Band of Mission Indians | $55,351.00 |
| California | United Auburn Indian Community of the Auburn Rancheria | $56,864.00 |
| California | Wilton Rancheria | $53,601.00 |
| California | Wiyot Tribe | $54,335.00 |
| California | Yocha Dehe Wintun Nation | $56,724.00 |
| California | Yurok Tribe | $65,810.00 |
| Colorado | Ute Mountain Ute | $77,688.00 |
| Connecticut | Mashantucket Western Pequot Tribe | $57,277.00 |
| Connecticut | Mohegan Tribe of Indians of Connecticut | $55,757.00 |
| Florida | Seminole Tribe of Florida | $67,535.00 |
| Idaho | Coeur d'Alene Tribe | $74,794.00 |
| Idaho | Nez Perce Tribe of Indians | $79,124.00 |
| Kansas | Iowa Tribe of Kansas and Nebraska | $61,136.00 |
| Louisiana | Chitimacha Tribe of Louisiana | $55,614.00 |
| Louisiana | Coushatta Tribe of Louisiana | $56,645.00 |
| Louisiana | Jena Band of Choctaw Indians | $53,957.00 |
| Louisiana | Tunica-Biloxi Indians of Louisiana | $56,175.00 |
| Maine | Aroostook Band of Micmacs | $56,783.00 |
| Maine | Passamaquoddy Tribe | $69,256.00 |
| Maine | Penobscot Nation | $67,064.00 |
| Massachusetts | Wampanoag Tribe of Gay Head (Aquinnah) | $55,500.00 |
| Michigan | Bay Mills Indian Community | $58,917.00 |
| Michigan | Keweenaw Bay Indian Community | $65,693.00 |
| Michigan | Lac Vieux Desert Band of Lake Superior Chippewa Indians | $55,210.00 |
| Michigan | Little Traverse Bay Bands of Odawa Indians | $56,776.00 |
| Michigan | Match-e-be-nash-she-wsh Babd of Pottawatomi Indians of Michigan | $55,956.00 |
| Michigan | Nottawaseppi Huron Band of the Potowatomi | $54,837.00 |
| Michigan | Pokagon Band of Potawatomi Indians | $58,449.00 |
| Michigan | Saginaw Chippewa | $69,481.00 |
| Minnesota | Bois Forte Band of Chippewa Indians | $69,099.00 |
| Minnesota | Fond du Lac Band of Lake Superior Chippewa | $68,084.00 |
| Minnesota | Grand Portage Band of Lake Superior Chippewa | $65,217.00 |
| Minnesota | Leech Lake Band of Chippewa Indians | $78,238.00 |
| Minnesota | Lower Sioux Indian Community | $57,374.00 |
| Minnesota | Mille Lacs Band of Ojibwe Indians | $68,249.00 |
| Minnesota | Prairie Island Indian Community in the State of Minnesota | $57,847.00 |
| Minnesota | Red Lake Band of Chippewa Indians | $79,430.00 |
| Minnesota | Upper Sioux Community | $57,109.00 |
| Minnesota | White Earth Band of Minnesota Chippewa | $79,706.00 |
| Montana | Blackfeet Nation | $84,305.00 |
| Montana | Chippewa Cree Tribe of the Rocky Boy's Reservation | $68,778.00 |
| Montana | Confederated Salish and Kootenai Tribes of the Flathead Indian Nation | $83,112.00 |
| Montana | Crow Tribe of Indians | $87,811.00 |
| Montana | Fort Belknap Indian Community | $78,005.00 |
| Montana | Fort Peck Assiniboine and Sioux Tribes | $87,020.00 |
| Montana | Northern Cheyenne Tribe | $75,623.00 |
| Nebraska | Omaha Tribe of Nebraska | $71,123.00 |
| Nebraska | Ponca Tribe of Nebraska | $54,635.00 |
| Nebraska | Santee Sioux Tribe | $68,685.00 |
| Nebraska | Winnebago Tribe of Nebraska | $68,519.00 |
| Nevada | Pyramid Lake Paiute Tribe | $75,927.00 |
| Nevada | Reno Sparks Indian Colony | $61,777.00 |
| Nevada | Washoe Tribe of Nevada and California | $59,004.00 |
| New Mexico | Jicarilla Apache Nation | $80,060.00 |
| New Mexico | Mescalero Apache Tribe | $75,766.00 |
| New Mexico | Pueblo of Acoma | $75,260.00 |
| New Mexico | Pueblo of Isleta | $73,301.00 |
| New Mexico | Pueblo of Jemez | $67,571.00 |
| New Mexico | Pueblo of Laguna | $76,284.00 |
| New Mexico | Pueblo of Pojoaque | $61,129.00 |
| New Mexico | Pueblo of San Felipe | $66,028.00 |
| New Mexico | Pueblo of San Ildefonso | $64,534.00 |
| New Mexico | Pueblo of Santa Ana | $66,858.00 |
| New Mexico | Pueblo of Santa Clara | $65,733.00 |
| New Mexico | Pueblo of Tesuque | $61,993.00 |
| New Mexico | Pueblo of Zia | $70,099.00 |
| New Mexico | Pueblo of Zuni | $75,800.00 |
| New York | Seneca Nation of Indians | $65,681.00 |
| New York | St. Regis Mohawk | $61,966.00 |
| North Carolina | Eastern Band of Cherokee Indians | $65,783.00 |
| North Dakota | Spirit Lake Tribe of Fort Totten | $72,196.00 |
| North Dakota | Standing Rock Sioux Tribe | $88,007.00 |
| North Dakota | Three Affiliated Tribes of the Fort Berthold Reservation (Mandan, Hidatsa, & Arikara Nation) | $81,094.00 |
| North Dakota | Turtle Mountain Band of Chippewa | $66,952.00 |
| Oklahoma | Absentee Shawnee Tribe | $56,048.00 |
| Oklahoma | Caddo Tribe of Oklahoma | $54,185.00 |
| Oklahoma | Cherokee Nation | $65,009.00 |
| Oklahoma | Cheyenne and Arapaho Tribes | $60,738.00 |
| Oklahoma | Choctaw Nation of Oklahoma | $61,866.00 |
| Oklahoma | Citizen Potawatomi | $56,689.00 |
| Oklahoma | Comanche Nation | $57,279.00 |
| Oklahoma | Eastern Shawnee of Oklahoma | $56,066.00 |
| Oklahoma | Miami Tribe of Oklahoma | $54,472.00 |
| Oklahoma | Muscogee (Creek) Nation | $59,865.00 |
| Oklahoma | Osage Nation | $56,273.00 |
| Oklahoma | Otoe-Missouria Tribe of Oklahoma | $58,266.00 |
| Oklahoma | Ottawa Tribe of Oklahoma | $54,656.00 |
| Oklahoma | Pawnee Nation of Oklahoma | $57,193.00 |
| Oklahoma | Ponca Tribe of Indians of Oklahoma | $57,646.00 |
| Oklahoma | Quapaw Tribe of Oklahoma | $56,915.00 |
| Oklahoma | Seneca Cayuga Tribe of Oklahoma | $57,038.00 |
| Oklahoma | Thlopthlocco Tribal Town | $57,844.00 |
| Oklahoma | Wichita and Affiliated Tribes | $58,087.00 |
| Oklahoma | Wyandotte Nation | $55,318.00 |
| Oregon | Burns Paiute Tribe | $56,575.00 |
| Oregon | Confederated Tribes of the Coos, Lower Umpqua, and Siuslaw Indians | $54,472.00 |
| Oregon | Confederated Tribes of the Grand Ronde Indian Community of Oregon | $60,843.00 |
| Oregon | Confederated Tribes of the Umatilla Indian Reservation | $72,277.00 |
| Oregon | Confederated Tribes of the Warm Springs Reservation in Oregon | $78,067.00 |
| Oregon | Coquille Indian Tribe | $59,723.00 |
| Oregon | Cow Creek Band of Umpqua Tribe of Indians | $58,779.00 |
| Rhode Island | Narragansett Indian Tribe | $57,561.00 |
| South Carolina | Catawba Indian Nation | $56,613.00 |
| South Dakota | Cheyenne River Sioux Tribe | $87,819.00 |
| South Dakota | Crow Creek Sioux Tribe | $73,203.00 |
| South Dakota | Flandreau Santee Sioux Tribe | $57,717.00 |
| South Dakota | Oglala Sioux Tribe | $86,724.00 |
| South Dakota | Rosebud Sioux Tribe of Indians | $80,348.00 |
| South Dakota | Sisseton-Wahpeton Oyate | $62,415.00 |
| South Dakota | Yankton Sioux Tribe | $65,778.00 |
| Washington | Confederated Tribes and Bands of the Yakama Nation | $83,568.00 |
| Washington | Confederated Tribes of the Chehalis Reservation | $59,137.00 |
| Washington | Confederated Tribes of the Colville Reservation | $83,603.00 |
| Washington | Jamestown S'Klallam Tribe | $55,562.00 |
| Washington | Lummi Nation | $62,604.00 |
| Washington | Makah Tribe | $63,442.00 |
| Washington | Nooksack Tribe | $55,169.00 |
| Washington | Port Gamble S'Klallam Tribe | $56,999.00 |
| Washington | Samish Indian Nation | $54,082.00 |
| Washington | Sauk-Suiattle Indian Tribe | $54,376.00 |
| Washington | Skokomish Indian Tribe | $59,197.00 |
| Washington | Spokane Tribe of Indians | $69,993.00 |
| Washington | Squaxin Island Tribe | $57,564.00 |
| Washington | Stillaguamish Tribe of Indians | $56,312.00 |
| Washington | Suquamish Tribe | $60,116.00 |
| Washington | Swinomish Indian Tribal Community | $60,794.00 |
| Wisconsin | Bad River Band of Lake Superior Chippewa Indians | $68,945.00 |
| Wisconsin | Forest County Potawatomi Community | $61,154.00 |
| Wisconsin | Ho-Chunk Nation | $57,790.00 |
| Wisconsin | Lac Courte Oreilles Band of Lake Superior Chippewa Indians of Wisconsin | $67,044.00 |
| Wisconsin | Lac du Flambeau Band of Lake Superior Chippewa Indians | $67,743.00 |
| Wisconsin | Menominee Indian Tribe of Wisconsin | $71,978.00 |
| Wisconsin | Oneida Nation of Wisconsin | $60,086.00 |
| Wisconsin | Red Cliff Band of Lake Superior Chippewa | $61,612.00 |
| Wisconsin | Stockbridge-Munsee Community | $62,001.00 |
| Wyoming | Northern Arapaho Tribe | $87,743.00 |
| Wyoming | Shoshone Tribe of the Wind River Reservation | $87,743.00 |
| Total | | $11,735,000.00 |
About the National Park Service. More than 20,000 National Park Service employees care for America's 419 national parks and work with communities across the nation to help preserve local history and create close-to-home recreational opportunities. Learn more at www.nps.gov, and on Facebook, Instagram, Twitter, and YouTube @nationalparkservice. #FindYourPark
Last updated: May 1, 2019