News Release
National Park Service Awards Historic Preservation Grants to American Indian Tribes, Alaskan Natives, and Native Hawaiian Organizations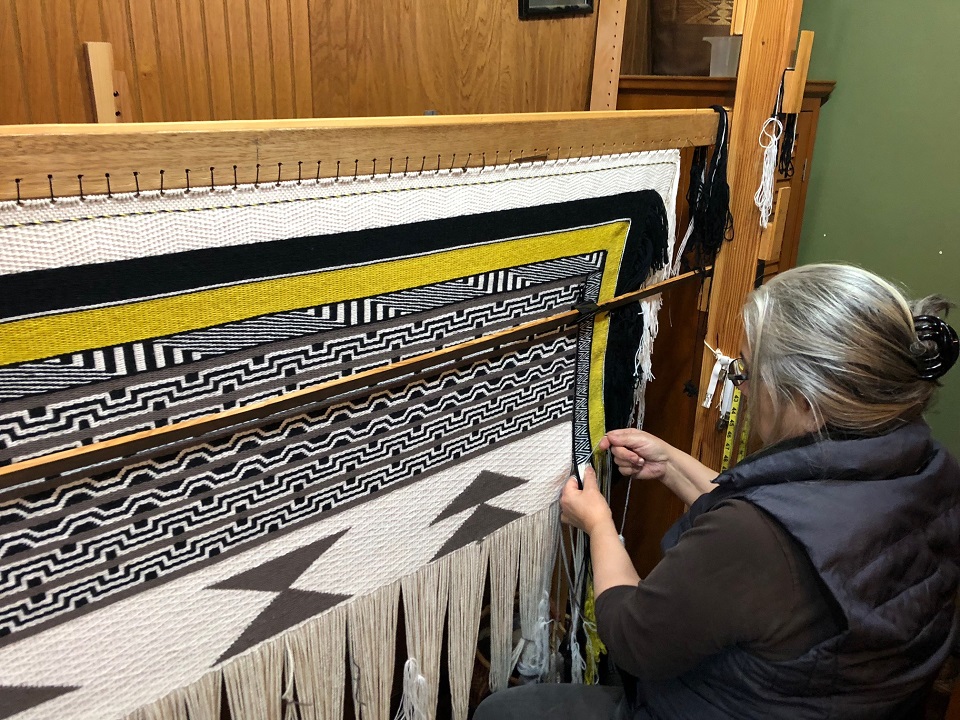 News Release Date: September 13, 2019

Contact: NewsMedia@nps.gov
WASHINGTON - The National Park Service today announced $524,000 in grants for 12 projects from across the country to support the protection of America's native cultures. 

Congress appropriates funding for the Tribal Heritage Grant Program through the Historic Preservation Fund (HPF). The HPF uses revenue from federal oil leases on the Outer Continental Shelf, providing assistance for a broad range of preservation projects without expending tax dollars. 

"Through these competitive grants," said National Park Service Deputy Director Dan Smith, "the National Park Service is able to work with America's native communities to preserve their cultural heritage and connect people with traditions of the past." 

From the preservation of a 16th century pueblo and petroglyphs on mesa cliffs in New Mexico, to creating video documentaries of traditional burial practices in Oklahoma, these projects are critical to preserving Tribal heritage for future generations. Other projects funded by these grants will locate and identify cultural resources, preserve historic properties listed in the National Register of Historic Places, support comprehensive preservation planning, preserve oral history and cultural traditions, provide training for building a historic preservation program, and support cultural and historic preservation interpretation and education. 

For more information about the grants and the Tribal Heritage Grant program, please visit http://go.nps.gov/tribalheritage . At least $500,000 in additional funding became available in the winter of 2020.
Projects receiving 2019 Tribal Heritage Grants:
 Tribe

Project

State

Amount

Poarch Band of Creek Indians

Trial Cemeteries Ground Penetrating Radar Project

AL

$14,500

Sealaska Corporation

Development of a Tlingit Clan Crest Registry

AK

$49,976

Pascua Yaqui Tribe of Arizona

Establishment of the Tribal Historic Preservation Office

AZ

$50,000

Cahuilla Band of Indians

Cahuilla Historical Teaching and Preservation Project

CA

$43,630

Federated Indians of Graton Rancheria

Tolay Park Cultural Education Project

CA

$49,436

San Pasqual Band of Mission Indians

Recording Oral History and Cultural Traditions to Document and Preserve Kumeyaay Relationships of Identity and Place

CA

$49,905

Tolowa Dee-ni' Nation

Howonquet Indian Cemetery – Oral History Project of Cultural Traditions & Protocols

CA

$34,349

Chippewa Cree Cultural Resource Preservation Department

Chippewa Cree Oral History & Documentation Cultural Traditions Grant

MT

$48,635

Pueblo of Isleta

Locating and Identifying Cultural Resources

NM

$48,300

Zuni Cultural Resource Enterprise

Zuni Historic Preservation Ordinance and Historic Preservation Plan

NM

$48,000

Delaware Tribe of Indians

Documenting and Teaching Cultural Traditions: Indexing and Cataloging Archival Materials

OK

$47,269

Nisqually Indian Tribe

Establishing a Nisqually Tribal Historic Register through the nomination of three significant places in the squali-absch homeland

WA

$40,000

 


TOTAL

 

 

 


$524,000
www.nps.gov 

About the National Park Service. More than 20,000 National Park Service employees care for America's 419 national parks and work with communities across the nation to help preserve local history and create close-to-home recreational opportunities. Visit us at www.nps.gov, on Facebook www.facebook.com/nationalparkservice, Twitter www.twitter.com/natlparkservice, and YouTube www.youtube.com/nationalparkservice.
Last updated: September 13, 2019