News Release
National Park Service Awards Historic Preservation Grants to American Indian Tribes, Alaskan Natives, and Native Hawaiian Organizations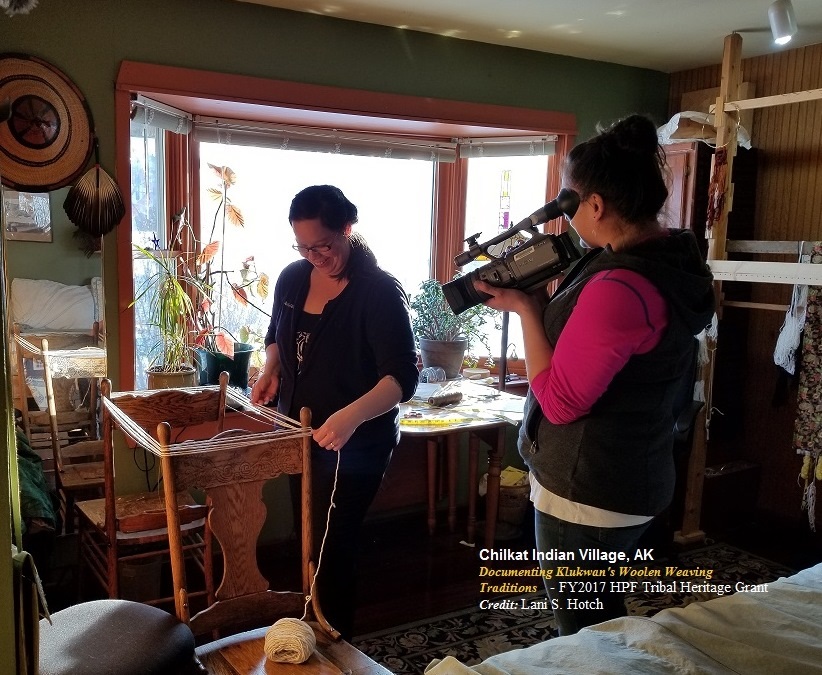 News Release Date: September 7, 2018

Contact: NewsMedia@nps.gov
WASHINGTON
- The National Park Service today announced $986,691 in

Tribal Heritage Grants

to support cultural and historic preservation projects that protect and promote the unique heritage and traditions of America's native cultures.
"The 23 projects funded by these grants will help American Indians, Alaskan Natives, and Native Hawaiians to ensure the survival of their cultural heritage, including traditional arts, skills, education, and ceremonies," said National Park Service Deputy Director P. Daniel Smith.
Projects funded by these grants will:
Locate and identify cultural resources

Preserve historic properties listed in the National Register of Historic Places

Support comprehensive preservation planning

Preserve oral history and cultural traditions

Provide training for building a historic preservation program

Support cultural and historic preservation interpretation and education
Congress appropriates funding for the Tribal Heritage Grant Program through the Historic Preservation Fund (HPF). The HPF uses revenue from federal oil leases on the Outer Continental Shelf to provide assistance for a broad range of preservation projects.
Examples of projects funded in 2018 include:
The Mescalero Apache Tribe (New Mexico) will use grant funds to conduct oral histories regarding the "Girls Ceremony", a traditional coming of age ceremony for young Apache girls. Funds will transcribe and record the related ceremonial songs, stories, and prayers in the required language of the Mescalero Apache.

The Seneca Nation (New York) plans to use funds to repair the Allegany Council House, which was recently nominated for inclusion in the National Register. The building's significance is related to two historical events in the Tribe's history - the right for Seneca Nation women to vote, and resistance to the development of the Kinzua Dam. The house will be used as an educational facility once repairs are completed.

The Knik Tribe (Alaska) will conduct an archaeological evaluation and survey of numerous Knikatnu settlement sites for National Register eligibility. The project will introduce archaeological investigation and field training to Native American youth.
Following is the full list of projects funded in 2018:
Grantee

Project

State

Amount

Leinsoi, Inc.

Leisnoi Lands Survey

Alaska

$43,075

 Knik Tribe

Phase II Evaluation of Cultural Sites on Knikatnu Inc. Parcels.

Alaska

$43,200

Native Village of Eyak

Traditional Boat Building Project

Alaska

$43,200

Hualapai Tribe

Historic Preservation and Education Through Story Maps

Arizona

$43,200

Bishop Paiute Tribe

Tribal Interpretation and Education of Land and Plant Resources Through Outreach and Exhibits at the Owens Valley Paiute-Shoshone Cultural Center

California

$43,200

Hula Preservation Society

I Ulu No Ka Lala I Ke Kumu (The Branches Grow Because of the Teacher/ Trunk/ Source)

Hawaii

$43,170

Sac and Fox Tribe of the




Mississippi in Iowa

Meskwaki Cattail/Bulrush Mat Making

Iowa

$43,200

Aroostook Band of




Micmacs

Preservation of Mi'kmaq Porcupine Quill Embroidery Skills

Maine

$42,880

Saginaw Chippewa Indian




Tribe of Michigan

Mount Pleasant Indian Industrial Boarding School Initiative

Michigan

$63,200

Grand Traverse Band of




Ottawa and Chippewa




Indians

Eyaawing Cultural Education Project

Michigan

$30,608

Pueblo of Acoma

Creating an Archaeological Survey Project for the Pueblo of Acoma

New




Mexico

$43,181

Mescalero Apache Tribe

The Mescalero Apache Tribe's Girls Ceremony

New




Mexico

$43,200

Pueblo of Pojoaque

Documenting the Past to Plan for the Future.

New




Mexico

$43,200

Washoe Tribe of Nevada




and California

Washoe Homelands Mapping Project

Nevada

$43,200

Seneca Nation of Indians

SNI THPO Council House Renovation

New York

$39,550

Saint Regis Mohawk Tribe

Akwesasne Stories Project

New York

$43,200

Ponca Tribe of Oklahoma

Ponca Hymnal Book & Recordings

Oklahoma

$43,200

The Chickasaw Nation

Preserving Sacred Stories of the Chickasaw People

Oklahoma

$33,065

United Keetoowah Band




of Cherokee Indians in




Oklahoma

Creating United Keetoowah Band Cultural Resource Database and Historical Mapping Preservation System

Oklahoma

$43,200

Delaware Tribe of Indians

Collaborative Archaeological Survey of Delaware Sacred Sites in Northeastern Oklahoma

Oklahoma

$43,200

Lummi Nation

Lummi Nation Tribal Heritage Sites Access/Protection Plans and Facilities

Washington

$43,200

Makah Indian Tribe

Makah Interpretive Guide Training

Washington

$43,162

Bad River Band of Lake




Superior Tribe of




Chippewa Indians

Bad River Cultural Site Preservation Project

Wisconsin

$43,200

TOTAL

 

 

$986,691
About the National Park Service. More than 20,000 National Park Service employees care for America's 417 national parks and work with communities across the nation to help preserve local history and create close-to-home recreational opportunities. Visit us at

www.nps.gov

, on Facebook

www.facebook.com/nationalparkservice

, Twitter

www.twitter.com/natlparkservice

, and YouTube

www.youtube.com/nationalparkservice

.
Last updated: September 7, 2018