News Release
National Park Service awards $1.9 million for the return of Native American remains and sacred objects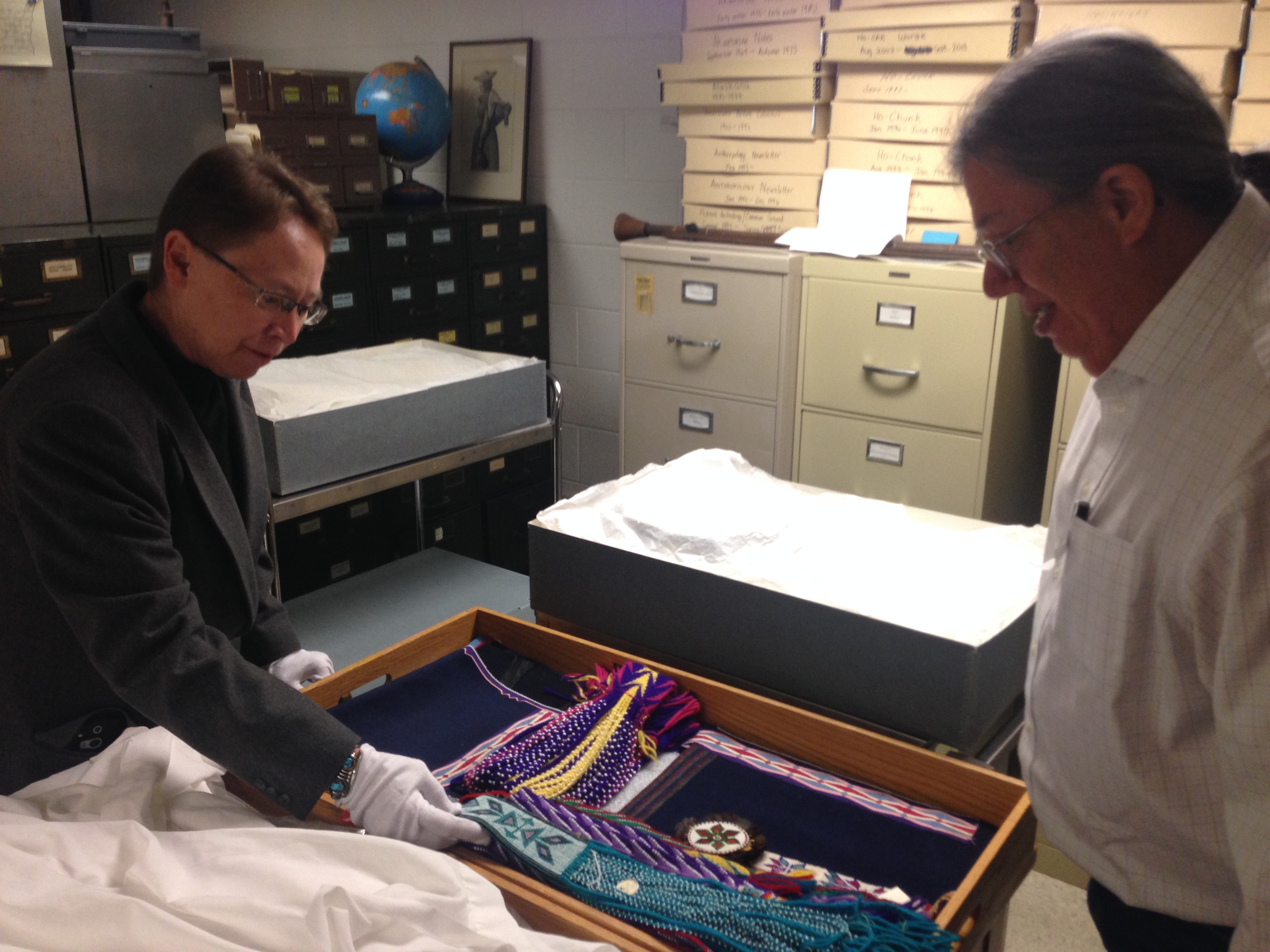 News Release Date: August 6, 2021

Contact: NewsMedia@nps.gov
WASHINGTON -- The National Park Service today announced $1.9 million in grants to nine Indian Tribes, one Native Hawaiian organization, and 22 museums to assist in the consultation, documentation and repatriation of ancestral remains and cultural items as part of the Native American Graves Protection and Repatriation Act (NAGPRA). 

"The Native American Graves Protection and Repatriation Act grants help ensure the longevity of Native American cultural heritage and the National Park Service is committed to supporting the critical work of Tribal consultations, documentation and repatriation," said NPS Deputy Director Shawn Benge.
Grants to Fund Repatriation
Eleven grants will fund the transportation and return of 11 cultural items, more than 4,000 funerary objects, and human remains comprising 82 ancestors.

One recipient, the Delaware Tribe of Indians of Bartlesville, OK, will repatriate the remains of individuals and burial objects removed from the Abbott Farm Historic District, a National Historic Landmark archaeological site in Mercer County, NJ. The Delaware Tribal Historic Preservation Officer will travel to the Robert S. Peabody Museum of Archaeology in Andover, MA to reunite the remains of 35 ancestors with over 600 funerary objects and prepare them for the journey to their final resting place. Additional representatives from the Delaware Tribe of Indians, Delaware Nation, Oklahoma, and Stockbridge Munsee Community, Wisconsin, will travel to Morrisville, PA to respectfully reinter the ancestors at a designated site on the banks of the Delaware River near the Abbot Farm site.
FY 2021 NAGPRA Repatriation Grant Recipients
Total funds $142,544.00
| State | Recipient | Funds Awarded |
| --- | --- | --- |
Download This Dataset
Grants to Fund Consultation and Documentation
Twenty-two consultation and documentation grants will fund museum and Tribal staff travel, consultation meetings and research, all in support of the repatriation process.

The University of Illinois Urbana-Champaign will conduct a collections review and host a consultation event to address NAGPRA-eligible cultural materials and ancestral remains recovered from Cahokia Mounds State Historic Site. Located near East St. Louis, Illinois, Cahokia Mounds is the largest pre-contact site in North America and is a designated National Historic Landmark, and UNESCO World Heritage Site. The consultation meeting will bring together representatives from Indian Tribes and other collecting institutions with an interest in or holdings from Cahokia, and will determine tribally driven strategies for cultural affiliation, curation, repatriation, and reburial under NAGPRA.
FY 2021 NAGPRA Consultation/Documentation Grant Recipients
Total funds $1,764,456.00
| State | Recipient | Funds Awarded |
| --- | --- | --- |
Download This Dataset
About NAGPRA. Enacted in 1990, NAGPRA requires museums and Federal agencies to inventory and identify Native American human remains and cultural items in their collections, and to consult with Indian tribes and Native Hawaiian organizations regarding repatriation. Section 10 of the Act authorizes the Secretary of the Interior to award grants to assist in implementing provisions of the Act. The National NAGPRA Program is administered by the National Park Service.

About the National Park Service. More than 20,000 National Park Service employees care for America's 423 national parks and work with communities across the nation to help preserve local history and create close-to-home recreational opportunities. Learn more at www.nps.gov, and on Facebook, Instagram, Twitter, and YouTube.
Last updated: August 9, 2021