News Release
National Park Service awards $9.7 million to preserve America's Historically Black Colleges and Universities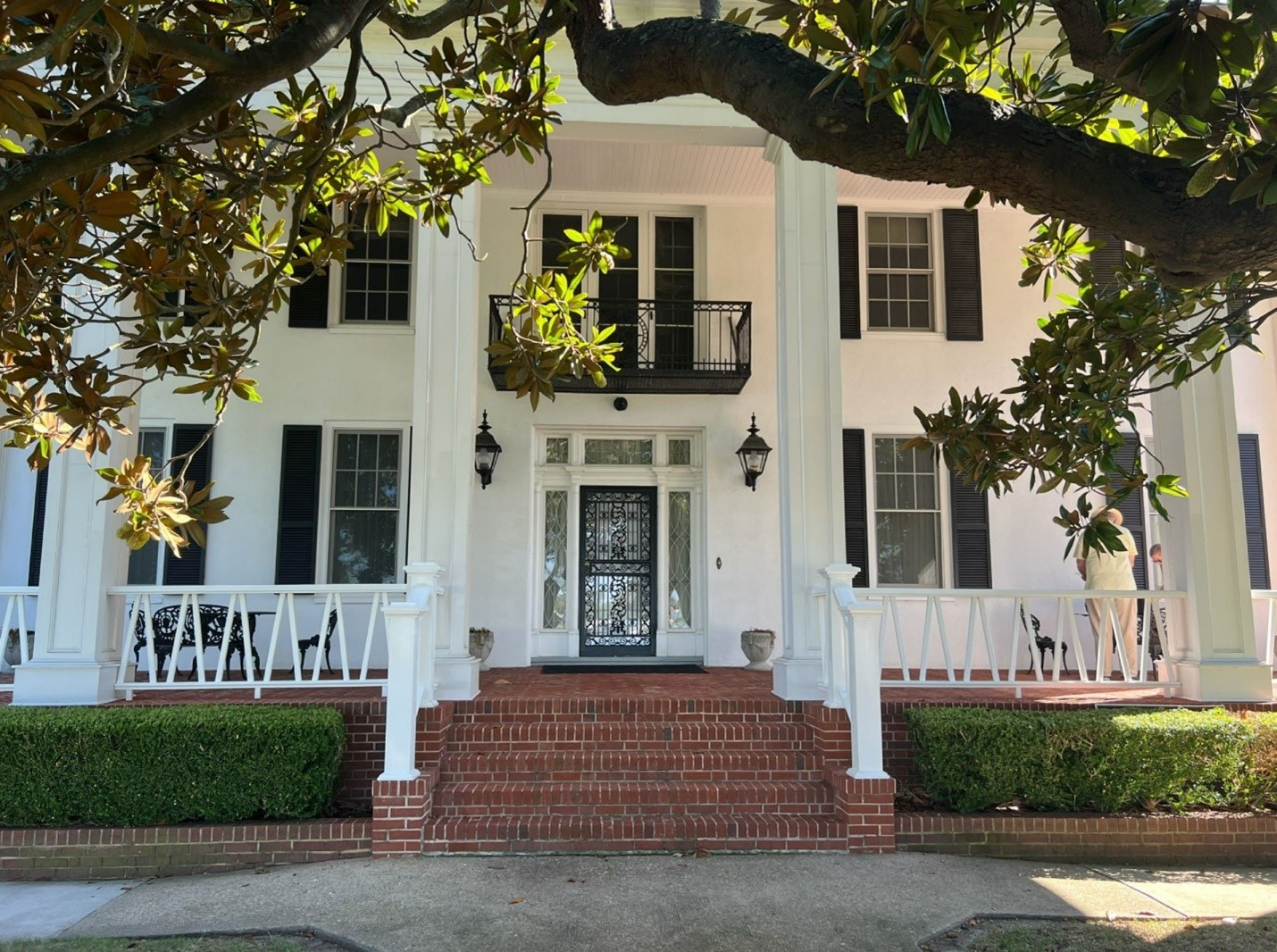 News Release Date: May 5, 2023

Contact: NewsMedia@nps.gov
WASHINGTON – The National Park Service (NPS) awarded $9.7 million to 14 projects in 10 states today as part of the Historic Preservation Fund's Historically Black Colleges and Universities grant program, which focuses on the repair of historic structures on the campuses of Historically Black Colleges and Universities (HBCUs). 
"These grants enable historic educational institutions to preserve the story of African American education and the campuses where new experiences and stories continue to evolve today," said NPS Director Chuck Sams. "Through the Historically Black Colleges and Universities grants program, the National Park Service supports our HBCUs in the preservation of their historic campus structures and history." 
This year's grants will support the preservation of sites like Hampton University's Mansion House and Selma University's Pollard Hall. 
Built in 1828, as the home for the 160-acre Little Scotland Plantation, the Mansion House pre-dates the founding of Hampton University by 40 years. During the Civil War, the Mansion House served as a hospital for nearby Camp Hamilton. Beginning in 1867, it served as the residence for teachers and General Armstrong, who founded Hampton University in 1868. In 1893, it became the home for Hampton University presidents. The building housed university presidents until August 2022 and is a contributing resource to the Hampton University National Historic Landmark District, which was listed in November of 1969. This grant project will address upgrades to the mechanical, electrical, and plumbing systems, repair deteriorated structural elements and repair and restore the outside of the building and deteriorated finishes. 

Built in 1916, Pollard Hall of Selma University, founded as the Alabama Baptist Normal and Theological School in 1878, served as an administrative center for visitors, a meeting place for major figures in Black education, such as Booker T. Washington, and a home for several university presidents. Pollard Hall is a contributing resource to the proposed Selma University Historic District. This grant project will help repair the roof, HVAC system, and electrical and plumbing systems and install an elevator. The grant recipient will also contribute $496,414 in matching funds. 
The full list of HBCU grant recipients is below.  
Awards 
Location 

Project 

Grantee 

Award 

Alabama, 
Selma 

Preservation of Pollard Hall 

Selma University 

$750,000 

Florida, 

Tallahassee 

Jackson Davis Hall Preservation Project 

Florida A&M University 

$746,558 

Georgia, 

Atlanta 

Rehabilitation of Fountain (Stone) Hall – The Hard Reset 

Morris Brown College 

$453,462 

Louisiana, 

New Orleans 

Rehabilitation of Howard House 

Dillard University 

$750,000 

Mississippi, 

Jackson 

Historic Mt. Olive Cemetery Phase II 

Jackson State University 

$500,000 

North Carolina, 

Elizabeth City 

Principal's House Rehabilitation – Northeastern North Carolina African American Research and Cultural Heritage Institute 

Elizabeth City State University 

$750,000 

North Carolina, 

Raleigh 

Masonic Temple Rehabilitation 

Saint Augustine's University 

$749,980 

Ohio, 

Wilberforce 

Rehabilitation of the Academic Complex at Wilberforce University 

Wilberforce University 

$750,000 

South Carolina, 

Columbia 

Morgan Hall Preservation Extension Project – Phase III 

Benedict College 

$750,000 

South Carolina, 

Columbia 

Rehabilitation of Antisdel Chapel 

Benedict College 

$750,000 

South Carolina, 

Columbia 

The Coppin Hall Preservation Project 

Allen University 

$750,000 

South Carolina, 

Orangeburg 

Wilkinson Hall Pathway to Full Rehabilitation – Phase IV 

South Carolina State University 

$750,000 

Texas, 

Marshall 

Wiley Pemberton Preservation Project 

Wiley College 

$500,000 

Virginia, 

Hampton 

Mansion House Preservation Project 

Hampton University 

$750,000 

Total 

 

 

$9,700,000 
 
Congress appropriated funding for the Historically Black Colleges and Universities Grant Program in FY2022 through the Historic Preservation Fund (HPF). The HPF uses revenue from federal oil and gas leases on the Outer Continental Shelf, assisting with a broad range of preservation projects, with the intent to mitigate the loss of nonrenewable resources and benefit the preservation of other irreplaceable resources without using tax dollars. 
Established in 1977 and authorized at $150 million per year through 2023, the HPF has provided more than $2 billion in historic preservation grants to states, Tribes, local governments, and nonprofit organizations. Administered by the NPS, Congress may appropriate HPF funds to support a variety of historic preservation projects to help preserve the nation's cultural resources. 
Please visit the NPS historic preservation programs and grants website for more information.  
About the National Park Service. More than 20,000 National Park Service employees care for America's 424 national parks and work with communities across the nation to help preserve local history and create close-to-home recreational opportunities. Learn more at www.nps.gov, and on Facebook, Instagram, Twitter, and YouTube.  
Last updated: May 5, 2023