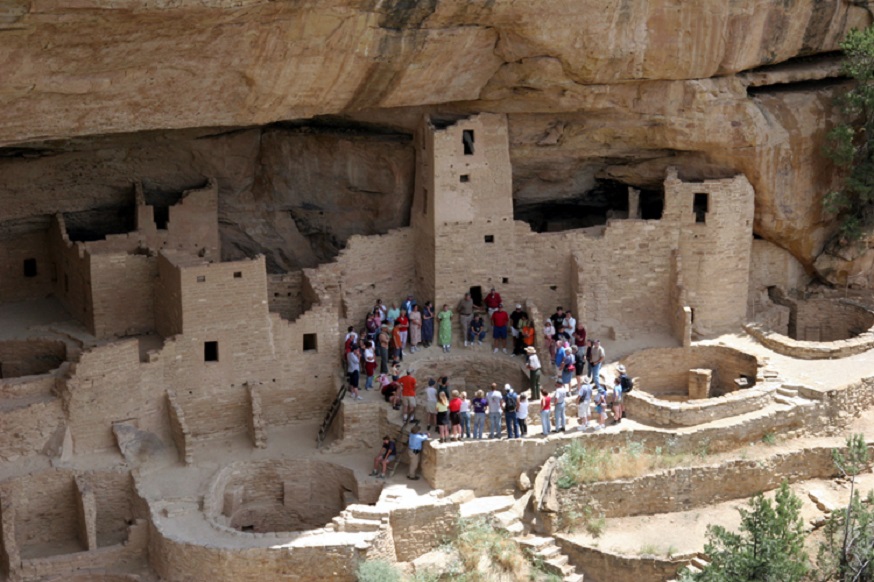 News Release Date: December 20, 2016

Contact: Jeffrey Olson, 202-208-6843
WASHINGTON – National Park Service Director Jonathan B. Jarvis this week updated resource stewardship  policy to address environmental and societal changes that are increasingly widespread, complex, accelerating, and uncertain.  
The internal guidance document for National Park Service (NPS) employees,
Director's Order #100
, draws from ideas presented in the 2012
Revisiting Leopold: Resource Stewardship in the National Parks
,
prepared by a distinguished team of independent scientists and scholars for the National Park System Advisory Board, and builds on a recently issued NPS
Policy Memorandum 16-01 – Resource Stewardship for the 21st Century – Interim Policy
.  
"Our overarching goal of resource stewardship is to manage the resources under our care in an environment that is undergoing continuous change that is not yet fully understood," Jarvis said. "With this guidance, NPS employees will be better able to protect the extraordinary resources of the National Park System, provide visitors with transformative experiences, and ensure parks are a core of a national conservation land- and seascape."  
Jarvis said NPS natural and cultural resource managers understand societal and ecological change. "Our Centennial
Find Your Park
Campaign strives to grow park visitation to more accurately reflect the diverse population of America today. Our staff and our visitors see ecological change in the parks every day – rapidly shrinking glaciers, plant communities in competition with non-native species, and wildlife contending with land use and habitat changes that challenge their traditional movement and migration pathways."  
While Director's Order #100 is internal guidance, park and resource management affects visitors, park partners, concession providers and other stakeholders. "That is why we asked for public comment as we drafted this policy," Jarvis said. "We heard from some recreationists and concession providers worried that this policy will restrict visitor enjoyment of parks and we heard from some environmentalists that it doesn't do enough to protect natural and cultural resources and the values for which these parks were created. I think this is the right policy to help us to meet our mission to protect and preserve parks while providing for their enjoyment today and for generations to come."  
Additional highlights of Director's Order #100:
Resource stewardship is a preeminent duty of the National Park Service and requires strategies to make decisions in the face of uncertainty. The application of what is described as the "precautionary principle" as well as adaptive management will enable thorough, deliberate, and transparent resource management decisions.
Resource stewardship in the 21st century requires holistic management to best utilize the bureau's staffing and funding. This requires a bureau-wide shift in thinking and action toward interdisciplinary collaboration, increased scientific literacy, training, and resource-sharing where beneficial.
Resource stewardship in the 21st century also means enhancing connectivity and resilience across landscapes and seascapes, and considering traditional ecological knowledge in decision making. Director's Order #100 lays out a framework for supporting NPS employees in their work with partners and communities to embrace this knowledge and benefit from its integration.
Read Director's Order #100
here
. The comprehensive information and operational details to assist employees in implementing Director's Order #100 will be developed by NPS subject matter experts in the months ahead.  
About the National Park Service. More than 20,000 National Park Service employees care for America's 413 national parks and work with communities across the nation to help preserve local history and create close-to-home recreational opportunities. Visit us at
www.nps.gov
, on Facebook
www.facebook.com/nationalparkservice
, Twitter
www.twitter.com/natlparkservice
, and YouTube
www.youtube.com/nationalparkservice
.