News Release
National Park Service Extends Public Comment Period for Proposed Peak-Season Entrance Fees at 17 Parks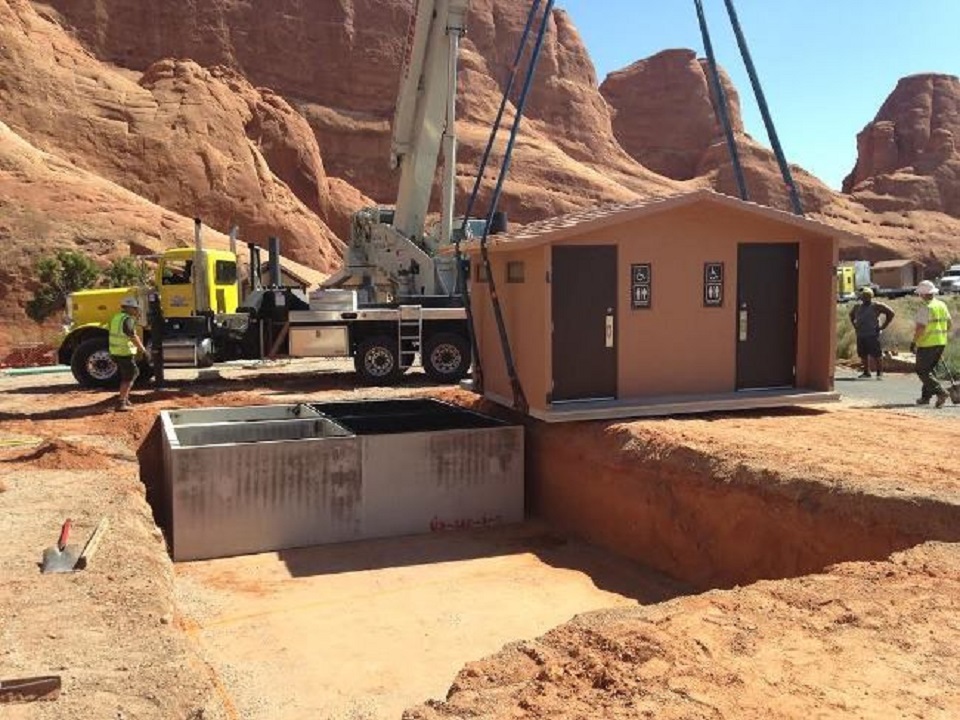 News Release Date: November 21, 2017

Contact: NPS Office of Communications
WASHINGTON - The National Park Service has extended the public comment periods for proposed peak-season entrance fees at 17 national parks and revised fees for road-based commercial tours and will accept comments until December 22, 2017. If implemented, the increased fees would generate needed revenue for improvements to the aging infrastructure of national parks.

The deadlines, originally scheduled for November 23, have been extended to accommodate interest in this issue from members of Congress and the public. Already, more than 65,000 comments have been received on the proposals.

Under the proposal, peak-season entrance fees would be established at 17 highly visited national parks. The peak season for each park would include its busiest contiguous five-month period of visitation. The peak season entrance fee for a seven-day pass to each park would be $70 per private, non-commercial vehicle, $50 per motorcycle, and $30 per person on bike or foot. A park-specific annual pass for any of the 17 parks would be available for $75.  

The cost of the annual America the Beautiful- The National Parks and Federal Recreational Lands Pass, which provides entrance to all federal lands, including all national parks for a one-year period, would remain $80. Entrance fees are not charged to visitors under 16 years of age or holders of Senior, Military, Access, Volunteer, or Every Kid in a Park (EKIP) passes. The majority of national parks will remain free to enter; only 118 of 417 parks have an entrance fee.  

The proposed new fee structure would be implemented at Arches, Bryce Canyon, Canyonlands, Denali, Glacier, Grand Canyon, Grand Teton, Olympic, Sequoia & Kings Canyon, Yellowstone, Yosemite, and Zion National Parks with peak season starting on May 1, 2018; in Acadia, Mount Rainier, Rocky Mountain, and Shenandoah National Parks with peak season starting on June 1, 2018; and in Joshua Tree National Park as soon as practicable in 2018.

Fees have long been an important source of revenue used to improve the visitor experience and recreation opportunities in national parks and on other federal lands. Estimates suggest that the peak season price structure could increase national park revenue by $70 million per year. The funds would be used to improve roads, bridges, campgrounds, waterlines, bathrooms, and other amenities which enhance the visitor experience. Under the Federal Lands Recreation Enhancement Act, 80% of entrance fees remain in the park where they are collected. The other 20% of the revenue is distributed to other national parks.

Access to the vast majority of National Park Service sites remains free; only 118 of 417 National Park Service units charge an entrance fee.

The public can comment period on the peak-season entrance fee proposal until December 22, 2017, on the NPS Planning, Environment and Public Comment (PEPC) website https://parkplanning.nps.gov/proposedpeakseasonfeerates.  Written comments can be sent to 1849 C Street, NW, Mail Stop: 2346 Washington, DC 20240.

The public comment period for proposed entry and permit fee adjustments for commercial tour operators has also been extended until December 22. The proposal would increase entry fees for commercial operators and standardize commercial use authorization (CUA) requirements for road-based commercial tours, including application and management fees. All CUA fees stay within the collecting park and would fund rehabilitation projects for buildings, facilities, parking lots, roads, and wayside exhibits that would enhance the visitor experience. The fees will also cover the administrative costs of receiving, reviewing, and processing CUA applications and required reports.

The proposal also includes a peak-season commercial entry fee structure for the 17 national parks referenced above. All proposed fee adjustments for commercial operators would go into effect following an implementation window.

Information and a forum for public comments regarding commercial permit requirements and fees is available until December 22, 2017 on the NPS Planning, Environment and Public Comment (PEPC) website at http://parkplanning.nps.gov/commercialtourrequirements.  Written comments can be sent to National Park Service, Recreation Fee Program, 1849 C Street, NW, Mail Stop: 2346 Washington, DC 20240.

 
About the National Park Service. More than 20,000 National Park Service employees care for America's 417 national parks and work with communities across the nation to help preserve local history and create close-to-home recreational opportunities. Visit us at www.nps.gov, on Facebook www.facebook.com/nationalparkservice, Twitter www.twitter.com/natlparkservice, and YouTube www.youtube.com/nationalparkservice.
Last updated: November 21, 2017