News Release
Dr. Sara Newman new National Park Service Science Integrity Officer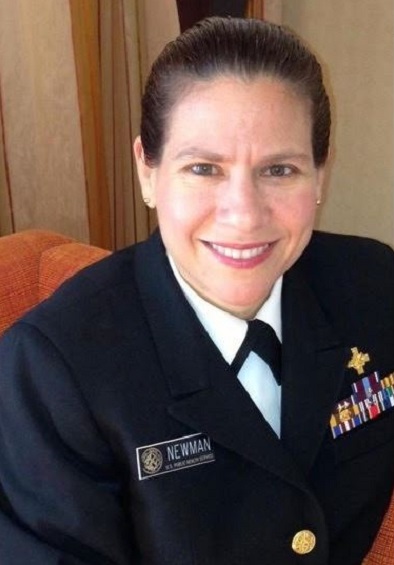 News Release Date: October 12, 2016

Contact: Jeffrey Olson, 202-208-6843
WASHINGTON – National Park Service (NPS) Director Jonathan B. Jarvis has appointed U.S. Public Health Service Capt. (Dr.) Sara Newman as the bureau's science integrity officer. The science integrity officer position is an addition to her duties as director of the NPS Office of Public Health.
"Scientific and scholarly integrity are essential qualities of NPS science and decision making," Jarvis said. "We are fortunate to have Dr. Newman serve in this critical role to help promote and ensure scientific and scholarly integrity within the NPS and its cooperators."
Newman is one of 50 U.S. Public Health Service officers assigned to the NPS.Her health service duties include providing advice to senior leadership to protect, promote and advance public health in our parks as well as initiating and overseeing policy, programs and research on food safety, drinking water safety, waste water and communicable diseases, infectious disease surveillance, outbreak response, and health promotion.
"As a public health professional dedicated to ensuring the integrity of the scientific work we do, I feel honored and humbled to take on this critical role," Newman said.
The duties of the science integrity officer include serving as an ombudsman for both employees and the public on issues of scientific integrity, handling all allegations assigned to the NPS by the Department of the Interior (DOI) according to NPS and DOI policy and procedures, representing the NPS on DOI committees and working groups related to science integrity, and maintaining confidential records and correspondence related to these duties.
Newman replaces Dr. Gary Machlis who served as the NPS' first science integrity officer when the position was created in March 2011. Machlis remains as Science Advisor to Director Jarvis and will assist Newman for several months as she takes on the science integrity officer duties.
Newman received her doctorate in public health from the Uniformed Services University of the Health Science with focus in epidemiology and behavioral sciences.She earned her Master in City Planning from the Massachusetts Institute of Technology.
Newman has served as principal investigator conducting both original laboratory and human research on infectious diseases. She has also overseen and directed numerous research projects as a commissioned corps officer with the Department of Health and Human Services, the Division of Immigration Health Services, and the Bureau of Prisons. Newman has overseen injury prevention research and public health projects during her nearly 10 years with the National Park Service. She lives in Arlington with her husband, David, three children, and their dog, Jethro.
About the National Park Service. More than 20,000 National Park Service employees care for the 413 parks in the National Park System and work with communities across the nation to help preserve local history and create close-to-home recreational opportunities. Visit us at www.nps.gov, on Facebook www.facebook.com/nationalparkservice, Twitter www.twitter.com/natlparkservice, and YouTube www.youtube.com/nationalparkservice.
Last updated: October 12, 2016