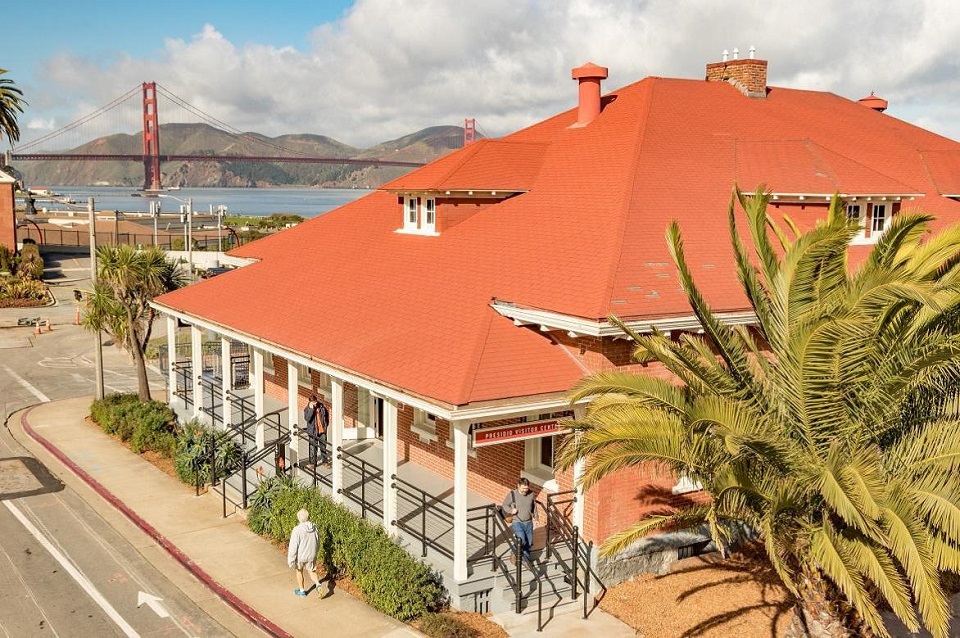 News Release Date: October 5, 2017

Contact: Kathy Kupper, 202-208-6843
WASHINGTON – The recipients of the 2017 National Park Service Director's
Partnership Awards
are being recognized for providing fantastic opportunities for people to connect with amazing places and stories. Through the power of these partnerships, visitors can hike to the top of a volcano, explore new visitor centers and exhibits, conduct vital species inventories, fuel their interest in the auto industry, and take part in summer camps and other special programs.
"Each year, these awards celebrate great partnerships and great accomplishments," said Acting Director Michael T. Reynolds. "This year's recipients demonstrate the breadth and depth of what can be achieved through partnerships with the National Park Service. They exemplify the important work partners carry out every day in national parks and communities across the country."
National Park Service partners engage in a wide variety of complex, multi-year projects that align with and include local, state and national organizations, agencies, schools, universities, museums, and corporations, among others. Their accomplishments, which reflect years of planning, work, communication, and collaboration, deepen our experiences and bring home the meaning and importance of our nation's special places, people, and stories.
Public-private partnerships on public lands play a crucial part in the Administration's infrastructure agenda.
The Department of the Interior is dedicated to expanding and replicating successful public private partnerships in National Parks to update and build more campgrounds, provide transportation within parks, rebuild trails, and improve things like bathrooms, picnic areas, and other facilities, thereby addressing the deferred maintenance issue.
Following are the 2017 National Park Service Director's Partnership Award Recipients:
For more than thirty years, the Lassen Park Foundation has enhanced the visitor experience and promoted the stewardship of Lassen Volcanic National Park through funding and leadership support of major visitor service initiatives, research and trail rehabilitation projects, and education and youth engagement opportunities.

Golden Gate National Parks Conservancy 

Golden Gate National Recreation Area

Presidio Trust

From 2012 to 2017, Golden Gate National Recreation Area, Golden Gate National Parks Conservancy, and the Presidio Trust worked together to design, build, and open the William Penn Mott Jr. Presidio Visitor Center. The partners collaborated and capitalized on each other's expertise to navigate through a tenant exchange process, rehabilitate a historic building for adapted reuse, and manage the design and construction process.

 

As a result, the visitor center has state of the art, multi-language, interactive exhibits. Visitors are welcomed by employees representing each partner and are presented with a seamless introduction to their unique but overlapping missions and work.

E.L. Williamson, Pam King and Jerrie Blakely, Springfield and Central Illinois African American History Museum

Justin Blandford, Springfield State Historic Sites

Laura Gundrum, Lincoln Home National Historic Site

Michaeleen McDonald, Lincoln Monument Association and the Oak Ridge Cemetery Foundation

Pam VanAlstine, Edwards Place at the Springfield Art Association

Sue Massie, Elijah Iles House: Museum of Springfield History

Terry Jones, New Salem State Historic Site

Award recipients brought the personal stories, achievements, and legacy of leaders to life through the Explore Your Story, History through Arts and Crafts summer program.

 

Through joint programs that included living history, re-enactments, arts and crafts, and storytelling, 30 local area day-camp participants learned about the life and legacy of Abraham Lincoln and Harriet Tubman.

 

The youth also shared their personal stories and learned about the history and significance of national, state and local historic sites located in their communities.

 

Byron Bell, President of the Board of Trustees of Saint-Gaudens Memorial

As President of the Board of Trustees of Saint-Gaudens Memorial for 22 years, Byron Bell's achievements have had far reaching impact on Saint-Gaudens National Historic Site.

 

Through the years, he has directed and implemented the donation of the Blow-Me-Down Farm to the National Park Service to expand interpretive and visitor opportunities.

 

Through Bell's leadership, the Memorial provided funding and programmatic support to carry out a variety of annual programs which celebrate the life and legacy of Augustus Saint-Gaudens and art in general. Additionally, Mr. Bell has expanded and enhanced community liaisons and partnerships. Specifically, he collaborated with the park and the National Gallery of Art to preserve and showcase major works of art, including the original plaster sculpture of Saint-Gaudens.

MotorCities National Heritage Area

Detroit Metro Convention and Visitors Bureau

Tourism Windsor Essex Pelee Island

The award recipients collaborated with other partners to develop and market the "Find Your Road Trip, Find Yourself" guide and MotorCities Passport Stamp program. The guide introduces travelers to six national parks and 30 other sites that shaped the history of the automobile industry.

 

More than 40,000 copies of the guide have been distributed, reaching national and international audiences.

 

National Geographic Society

Gary Knell, President and CEO of the National Geographic Society

For ten years, the National Geographic Society and Gary Knell, President and CEO of the National Geographic Society, partnered with the National Park Service to engage citizens and communities in two-day BioBlitz species inventories.

 

 In 2016, this effort culminated during the National Park Service Centennial Year when the National Geographic Society provided funding, planning, and logistical support to coordinate a two day BioBlitz festival on the National Mall and at more than other 100 national parks across the country.

 

 Throughout the ten year period, more than 52,000 participants identified 22,316 species and contributed to the understanding and protection of our nation's biodiversity.