News Release
Looters Steal Civil War History at Petersburg National Battlefield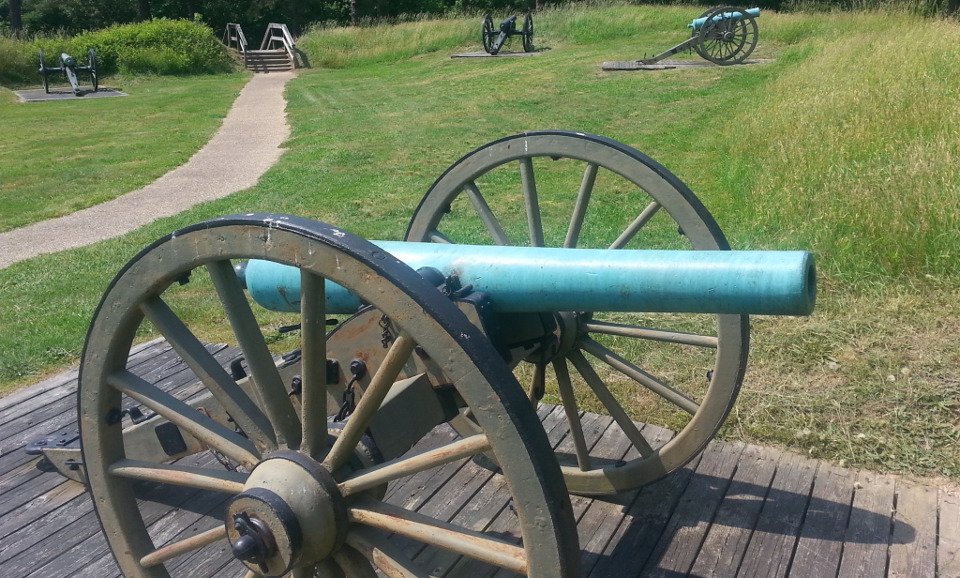 News Release Date: May 27, 2016

Contact: Chris Bryce, 804-732-6092 ext. 201
Contact: Jeffrey Olson, 202-208-6843
Petersburg, Virginia - While Americans this weekend honor citizens who gave their lives in defense of home and country, the National Park Service is investigating looting that took place at a Civil War battlefield earlier in the week. The initial assessment at Petersburg National Battlefield identified a large number of excavations in the park. Thieves were likely looking for relics on a field where more than 1,000 Union and Confederate soldiers died fighting during the Siege of Petersburg.
"This is an affront to the memory of people who fought and died on this field and it is destruction and theft of history from the American people," said Petersburg National Battlefield Superintendent Lewis Rogers. "This kind of aberrant behavior is always disgusting but it is particularly egregious as Memorial Day weekend arrives, a time when we honor the memories of our friends and family."
The affected area of the battlefield is an active crime scene, Rogers said. The remainder of the 2,700-acre park is open to visitors. Park staff discovered the excavated pits earlier in the week.
"Archeological resources are a window to our nation's history," Rogers said. "Historians are still writing history based on the archeological clues left by those who have preceded us. Removing these artifacts erase any chance for us to learn from our nation's greatest tragedy."
Since the park is nestled in an urban setting, Rogers said, "Someone may have seen something we need to know. The public can help by calling in any tips or other information. The toll-free number is 888-653-0009 and callers can leave a message."
The looting at Petersburg National Battlefield is a federal crime covered by the Archeological Resources Protection Act of 1979. Violators, upon conviction, can be fined up to $20,000.00 or imprisoned for two years, or both.
Unfortunate facts about looting and theft of cultural resources:
Unlike natural resources, cultural resources are non-renewable

Despite land managers' best efforts, looting goes on every year

The cumulative effects of looting, year after year, are disastrous to the historical record

Only about 14% of looting cases are solved

About 95% of cases that are solved end in misdemeanor convictions
Petersburg, Virginia, became the setting for the longest siege in American history when General Ulysses S. Grant failed to capture Richmond in the spring of 1864. Grant settled in to subdue the Confederacy by surrounding Petersburg and cutting off General Robert E. Lee's supply lines into Petersburg and Richmond. On April 2, 1865, nine-and-one-half months after the siege began, Lee evacuated Petersburg.
About the National Park Service. More than 20,000 National Park Service employees care for the 411 parks in the National Park System and work with communities across the nation to help preserve local history and create close-to-home recreational opportunities. Visit us at www.nps.gov, on Facebook, Twitter, and YouTube.
Last updated: May 27, 2016