News Release
President's proposed $2.7 Billion Budget for NPS includes legislation to address $11.6 Billion in deferred maintenance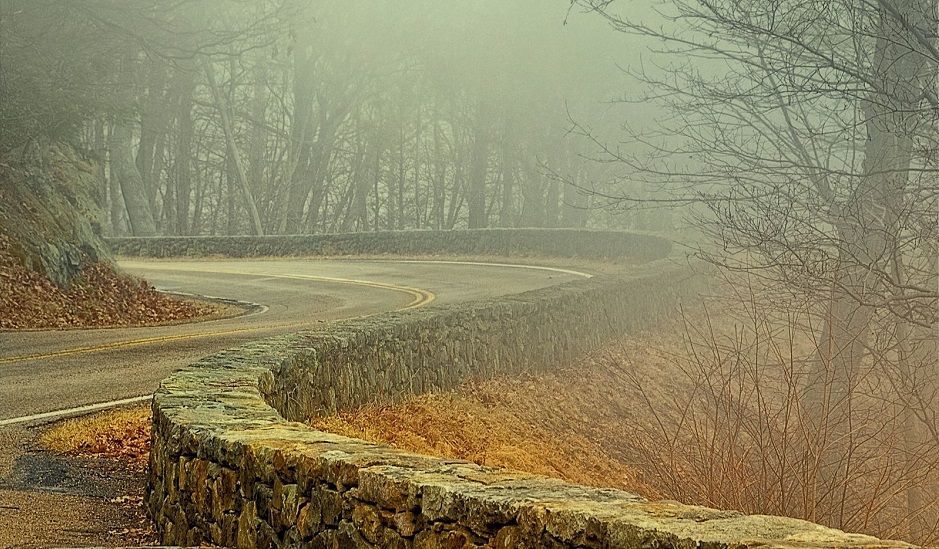 News Release Date: February 12, 2018

Contact: NPS Office of Communications
Budget prioritizes improvements to critical park infrastructure while saving tax dollars
WASHINGTON – President Donald J. Trump has proposed a $2.7 billion budget for the National Park Service (NPS) in Fiscal Year (FY) 2019, which includes legislation to establish a Public Lands Infrastructure Fund that would help address the $11.6 billion maintenance backlog in the National Park System. The fund would take new revenue from federal energy leasing and development and provide up to $18 billion to help pay for repairs and improvements in national parks, national wildlife refuges and Bureau of Indian Education funded schools.
"President Trump is absolutely right to call for a robust infrastructure plan that rebuilds our national parks, refuges, and Indian schools, and I look forward to helping him deliver on that historic mission," said U.S. Secretary of the Interior Ryan Zinke. "Our Parks and Refuges are being loved to death, but the real heart break is the condition of the schools in Indian Country. We can and must do better for these young scholars. This is not a republican or democrat issue, this is an American issue, and the President and I are ready to work with absolutely anyone in Congress who is willing to get the work done."
"This budget reflects President Trump's call for a robust infrastructure plan that rebuilds our national parks and public lands to ensure they may be enjoyed by future generations of Americans," said National Park Service Deputy Director Dan Smith. "Focusing on addressing the maintenance backlog now is critical to our core mission of preserving our parks and the world-class experience our visitors expect. The infrastructure proposals included in this budget offer innovative solutions to restoring our parks while fulfilling our duty to curb spending and in some cases make tough but necessary decisions to save tax dollars on other programs."
Infrastructure
– The National Park Service estimates that in FY 2017 there was more than $11.6 billion in backlogged maintenance and repair needs for the more than 5,500 miles of paved roads, 17,000 miles of trails and 24,000 buildings that service national park visitors. In 2017 330 million people visited the 417 NPS sites across the country. The NPS retired over $650 million in maintenance and repair work in FY 2017, but aging facilities, increased visitation, and resource constraints have kept the maintenance backlog between $11 billion and $12 billion since 2010.
In addition to the proposed Public Lands Infrastructure Fund proposal, the President's budget provides $241 million to fund construction projects, equipment replacement, project planning and management, and special projects. This includes $157 million for specific line-item construction projects like reconstructing an unsafe cave trail at Mammoth Cave National Park in Kentucky and replacing the roof of the Eielson Visitor Center at Denali National Park and Preserve in Alaska. 
The budget provides $99 million for repair and rehabilitation projects to address the deferred maintenance backlog as well as $113 million for cyclical maintenance projects to ensure maintenance is done in a timely manner and does not become "deferred" in the first place.
These discretionary fund sources are critical to help address the deferred maintenance backlog in the National Park System.  Additionally, the recreation fee program allows the NPS to collect recreation fees at selected parks to improve visitor services and enhance the visitor experience. In 2017, NPS leveraged $107 million in recreation fees to address priority maintenance projects to improve the visitor experience. The budget includes a legislative proposal to permanently authorize the recreation fee program.
Park Operations –
The FY 2019 NPS budget requests $2.4 billion for park operations, which includes $900,000 for NPS's role in the Department of the Interior's reorganization to common regional boundaries to improve service and efficiency.
State Assistance –
The budget proposes a continued shift from discretionary funding to mandatory funding from oil and gas leases for state conservation grants. These grants provide funding to states to acquire open spaces and natural areas for outdoor recreation and access purposes, and develop outdoor recreation facilities. Permanent funding for these grants in 2019 is estimated to be $89 million.
NPS's FY 2019 Budget Justification is available
here
, and additional details on the President's FY 2019 Budget proposal are available on the
Department of the Interior's website
.
Last updated: February 12, 2018