News Release
Trump Administration Announces $12.8 Million in Save America's Treasures Grants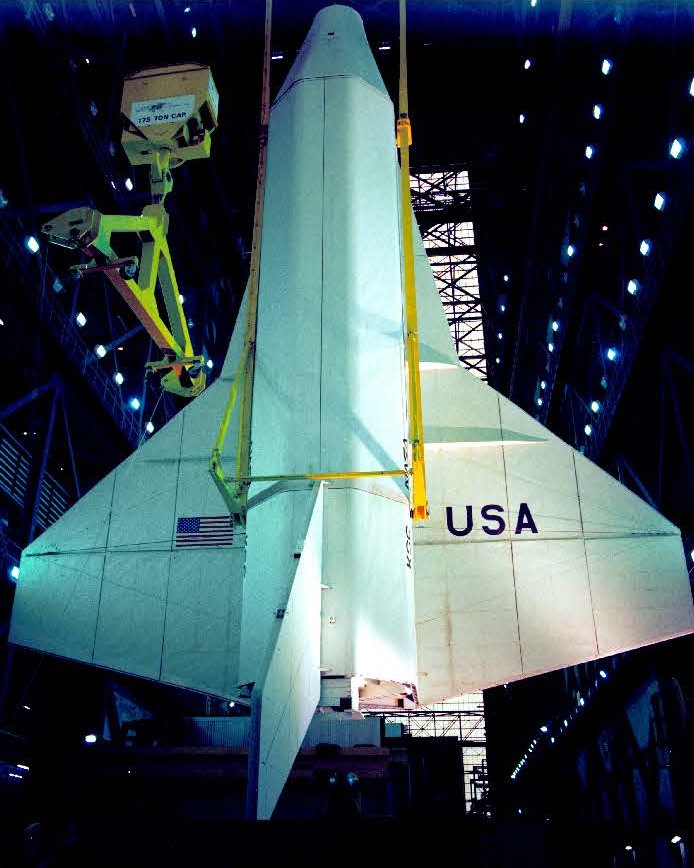 News Release Date: August 20, 2020

Contact: NewsMedia@nps.gov
WASHINGTON –
The Trump Administration announced today $12,800,000 in Save America's Treasures grants to fund 42 preservation and conservation projects in 26 states. The National Park Service (NPS), in partnership with the Institute of Museum and Library Services (IMLS), the National Endowment for the Arts (NEA), and the National Endowment for the Humanities (NEH), awards these matching grants to support the preservation of nationally significant historic properties and collections.
In 2019, Congress appropriated funding for Save America's Treasures from the Historic Preservation Fund which uses revenue from federal oil leases to provide a broad range of preservation assistance without expending tax dollars. The program requires applicants to leverage project funds from other sources to match the grant money dollar for dollar. This award of $12.8 million will leverage more than $25.9 million in private and public investment.
"From conserving the papers and artifacts of William "Count" Basie to stabilizing a sandstone cliff dwelling of the Ancestral Puebloan culture, these grants enable educational institutions, museums, tribes, and local governments to preserve significant historic properties and collections for ongoing purposes of inspiration and education,"
said Margaret Everson, Counselor to the Secretary, exercising the delegated authority of the NPS Director.
The Federal Save America's Treasures program was established in 1998, and is carried out in partnership with IMLS, NEA, and NEH. From 1999 to 2018, the program provided $323 million to more than 1,200 projects to preserve and conserve nationally significant collections, artifacts, structures and sites. Requiring a dollar-for-dollar private match, the grants leveraged more than $479 million in private investment and supported more than 16,000 local jobs.
For a list of all previously funded Save America's Treasures projects, please view The Impact of the Save America's Treasures Grant Program Map at
https://www.nps.gov/orgs/1623/hpf-in-action.htm
For more information about the grants and the Save America's Treasures Program, please visit
https://www.nps.gov/preservation-grants/sat/index.html
.
Save America's Treasures Awards:
State/City

Project

Grantee

Award Amount

Alabama




Huntsville

Conservation and Restoration of Space Shuttle Pathfinder Orbiter Simulator

Alabama Space Science Exhibit Commission

$500,000

California




Riverside

Rehabilitation of Harada House National Historic Landmark

City of Riverside

$500,000

Colorado




Towaoc

Casa Colorado Site Stabilization and Repair

Ute Mountain Ute Tribe

$125,000

Connecticut




Mystic

Preserving and Accessing Mystic Seaport Museum Curatorial Files

Mystic Seaport Museum, Inc.

$102,000

District of Columbia




Washington

Union Station East Hall Scagliola Finish Restoration

Union Station Redevelopment Corporation

$342,500

District of Columbia




Washington

Preservation of the Wurts Brothers Photography Collection

National Building Museum

$121,182

Florida




Lakeland

Restoration of Polk Science Building Planetarium

Florida Southern College

$250,000

Florida




Miami

Preservation of Historic Superintendent's House at Vizcaya

Vizcaya Museum and Gardens Trust, Inc.

$500,000

Illinois




Champaign

Preserving the Gwendolyn Brooks Papers

The Board of Trustees of the University of Illinois

$115,237

Indiana




West Lafayette

Preservation of Samara, the John E. and Catherine E. Christian House

Historic Landmarks Foundation of Indiana

$500,000

Indiana




Columbus

Repair and Restoration of the First Christian Church Tower

Southern Indiana Housing and Community Development Corp

$500,000

Indiana




Indianapolis

Planning for Sustainable Collections Improvements

The Children's Museum of Indianapolis

$124,642

Kentucky


Lexington

Building Improvements to the William S. Webb Museum of Anthropology Collections Center

University of Kentucky Research Foundation

$445,327

Louisiana




New Orleans

Preservation of the McDonogh 19 Elementary School Cafeteria

Leona Tate Foundation for Change, Inc.

$500,000

Maine




New Castle

Frances Perkins Homestead Preservation Project

Frances Perkins Center

$500,000

Maryland




St. Mary's City

Conserving High Priority Artifacts at Historic St. Mary's City

State of Maryland, dba Historic St. Mary's City Commission

$121,520

Maryland




Baltimore

Conservation of the Maryland Historical Society Daguerreotype Collection

Maryland Historical Society

$120,875

Massachusetts




Boston

Hamilton House Preservation and Resiliency Project

Society for the Preservation of New England Antiquities

$165,000

Missouri




Excelsior Springs

Preservation of the Historic Hall of Waters

City of Excelsior Springs

$500,000

Nevada




Ely

Repair of Nevada Northern Railway Locomotive #40

Nevada Northern Railway Foundation, Inc.

$487,160

New Jersey




Princeton

Preservation of Morven Historic Home

Historic Morven, Inc.

$210,000

New Jersey


Newark

Conserving the Count Basie Papers and Artifacts

Rutgers, the State University of New Jersey-Newark

$443,500

New Mexico




Santa Fe

Preservation of Los Luceros Historic Site

Museum of New Mexico Foundation

$451,252

New York




New York

Preserving the Fashion Institute of Technology Records from the Garment District

Fashion Institute of Technology

$83,137

New York




Oswego

John F. Nash Tugboat (LT-5) Preservation Project

H. Lee White Maritime Museum at Oswego

$365,593

New York


Syracuse

Gustav Stickley House Restoration

Greater Syracuse Land Bank

$500,000

New York




New York

Edward Blank YIVO Vilna Online Collections

YIVO Institute for Jewish Research

$119,433

New York




Long Island City

Conservation and Digitization of Henry Darger Collection Materials

American Folk Art Museum

$156,700

New York




Manlius

Canal Society of New York State Collections Inventory and Rehousing

Canal Society of New York State

$171,000

Ohio




Richfield 

US Navy Submarine USS Cod (SS 224) Restoration

Cleveland Coordinating Committee for Cod, Inc.

$395,050

Ohio




Cincinnati

Taft Museum of Art Rehabilitation

Taft Museum of Art

$500,000

Pennsylvania




Philadelphia

Stabilization Cellblocks 13 and 14 of Eastern State Penitentiary

Eastern State Penitentiary Historic Site, Inc.

$498,717

Pennsylvania




Johnstown

Johnstown Incline Restoration Project

Cambria County Transit Authority

$500,000

Pennsylvania




Philadelphia

Exterior Preservation of Wyck House

Wyck Association

$209,202

Pennsylvania




Philadelphia

Manuscripts of the Muslim World at the Free Library of Philadelphia

Free Library of Philadelphia Foundation

$100,000

Pennsylvania




Pittsburgh

Wilkinsburg Borough's WPA Mural and Grand Army of the Republic Textiles

Center for Civic Arts

$25,000

Texas




San Antonio

Army Medical Department Museum Public Access and Modernization

Army Medical Department Museum Foundation, Inc.

$480,000

Utah




Logan

Saving the Keller Collection at the Utah State University Museum of Anthropology

Utah State University

$74,464

Vermont




St. Johnsbury

Preservation of the Fairbanks Museum & Planetarium

Fairbanks Museum & Planetarium

$458,400

Virginia




Hampton

Conservation of the Samuel Chapman Armstrong Letter Books

Hampton University

$249,898

Washington




Gig Harbor

Conserving the 1925 fishing vessel Shenandoah

Gig Harbor Peninsula Historical Society

$130,453

Wyoming




Cheyenne

Vore Buffalo Jump Collection Conservation and Digitization

Wyoming Department of State Parks and Cultural Resources

$157,758

Total Awards

 

 

$12,800,000
www.nps.gov
About the National Park Service. More than 20,000 National Park Service employees care for America's 419 national parks and work with communities across the nation to help preserve local history and create close-to-home recreational opportunities. Learn more at
www.nps.gov
, and on
Facebook
,
Instagram
,
Twitter
, and
YouTube
.