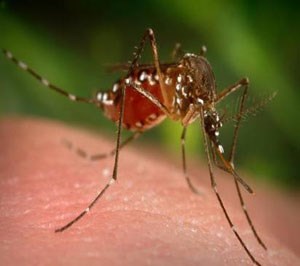 West Nile virus (WNV) is a mosquito-borne disease that was introduced to the Western Hemisphere in 1999. Birds are the natural host for the virus, but humans and other animals can be infected also. Death from WNV in birds occurs most frequently in members of the crow family (corvids). In mammals, humans and horses are the species most commonly diagnosed with the disease. A vaccine against WNV is currently available for horses. Since the first cases were diagnosed in New York City, the disease has spread throughout the continental United States.
To learn more about West Nile virus,
click here to download the PDF fact sheet
.