Rabies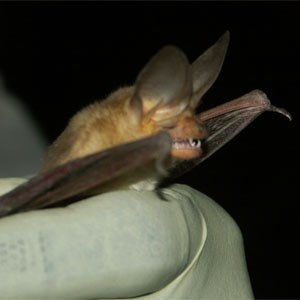 Rabies is a fatal neurologic disease of warm-blooded animals, including humans. Multiple variants of rabies virus have been identified in the United States, including raccoon, red fox, gray fox, skunk, coyote, and several bat variants. Although variants are usually associated with a specific reservoir species, they infect other species as well. Bat variants of rabies are found in most areas of the United States and are responsible for the majority of human deaths from rabies.
However, human deaths from rabies in the United States are rare due to educational programs and availability of post-exposure prophylaxis treatment. Oral rabies vaccination is available for some species of terrestrial rabies vectors, but not for bats. Oral rabies vaccination is being used to manage rabies in raccoons in the eastern United States and in fox and coyote in Texas.

Follow these tips to avoid exposure to rabies:
Watch wildlife from a safe distance.
Tell a park ranger if you see an animal acting strangely and avoid contact with sick or dead animals.
Keep pets leashed or well supervised to reduce risks of contact with wildlife and keep vaccinations up-to-date.
Tell children about how to safely enjoy wildlife - they're most at risk!
Learn more about living with bats and the 4 C's of rabies prevention
Last updated: September 16, 2019