Humes Ranch Loop Trail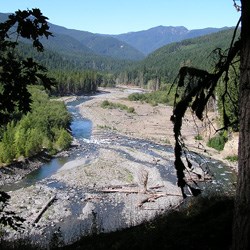 Description
Trail Conditions
Camping
Special Concerns
Safety
Wilderness Trip Planner Map








Notices:
The Elwha River and its tributaries are closed to fishing.

Always check road conditions before your hike.

The Whiskey Bend may be closed

in winter or because of road damage.
Bears, cougars, and other wildlife frequent the Elwha. Practice proper food storage techniques.
Wilderness camping permits are required for overnight hikes. Permits can be obtained at the Wilderness Information Center (WIC) in Port Angeles.
Description
Ecosystem type: Lowland forest, lowland river valley
Trail tread types: Well-maintained
General elevation trend: Moderate
River crossings: None
Unique features: Historic homesteads and meadows; opportunities to view deer, elk and bear
Level of difficulty: Moderate
Distance: 2.5 miles to Humes Ranch
Elevation change: 102 feet elevation gain to Humes Ranch. 450 feet elevation gain on the way back. High point 1300 feet.
Best Season: All year
Camping
Permits/Reservations: Obtain permits at the WIC in Port Angeles. Reservations are not available. Permits are not limited.
Food Storage Method: Community bear wires are available near the large meadow below the Humes Cabin.
Campsites: Humes Ranch, Krause Bottom
Toilet Facilities: None. Bury human waste 6-8" deep at least 200 feet from campsites and water sources. Pack out toilet paper.
Water Source: Elwha River and various side streams. Always boil, filter, or chemically treat your drinking water to prevent getting Giardia.
Stock: Camp only in established sites. See Stock Use.
Special Concerns
Leave No Trace: Leave No Trace of your stay to protect vegetation and prevent further camping regulations. Camp in established sites only. Please camp lightly to protect vegetation.
Campfires: Use preexisting fire rings and dead and down wood only.
Respect Wildlife: To protect bears and other wildlife, all food, garbage, and scented items must be secured from all wildlife 24 hours a day.
Safety
Bears are common in this area during the spring and summer months. Keep a clean camp and always secure food.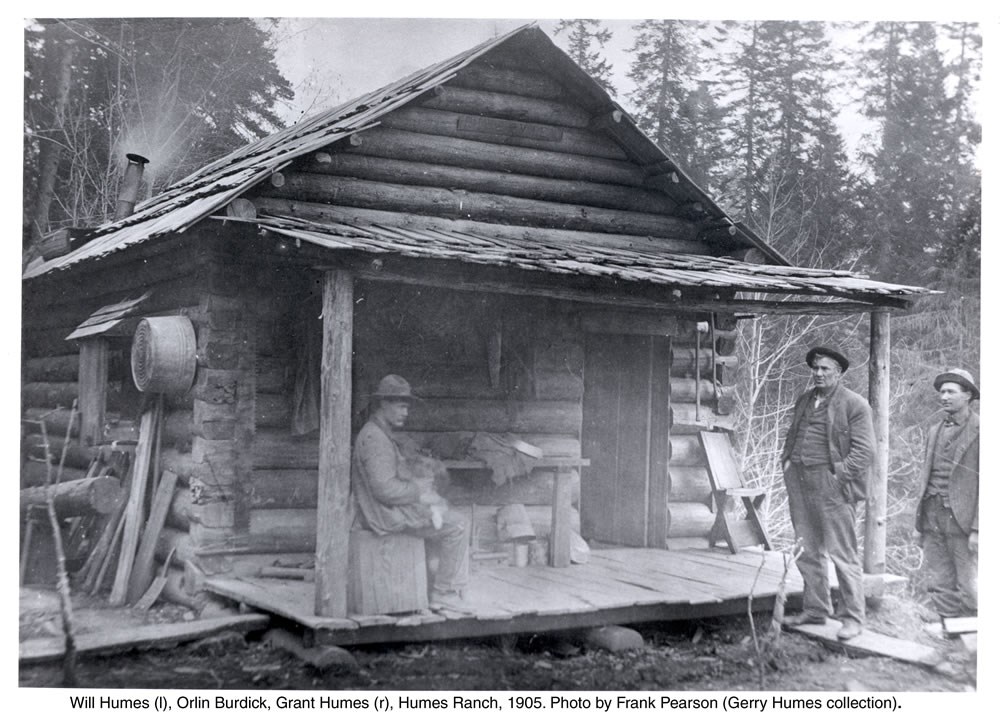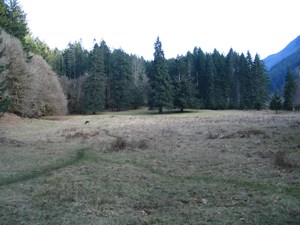 Last updated: June 7, 2019