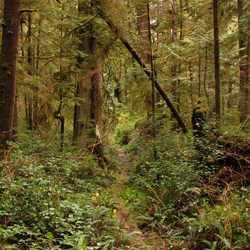 Description
Trail Conditions
Camping
Special Concerns
Safety
Map
Notices:
This trail is not maintained. The old boardwalks can be hazardous and slippery.
Trail cannot be accessed from the Ericson's Bay Camp. It can only be accessed by boat from the east side of Ericson's Bay.
Obtain your Wilderness Camping Permit at the Wilderness Information Center (WIC) in Port Angeles, year-round.