Science & Research

Olympic National Park employs a talented team of scientists that lead various research projects. Spanning from the re-introduction of native species to investigating the effects of climate change, the data collected from these projects supports park management and academia. Explore the current research occurring in Olympic below: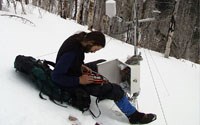 Glaciers and Climate Change
Scientists continually monitor the condition of Olympic's glaciers for climate change research. Learn how these glaciers have changed over time and what these changes tell scientists about the climate.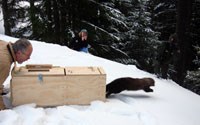 Fisher Re-introduction
Extirpated from the peninsula during the era of the fur trade, fishers were re-introduced in Olympic National Park in 2008. Follow the updates and explore the research collected on this ongoing project.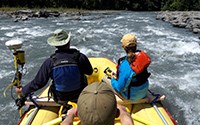 Elwha River Restoration
The Elwha River Restoration project provides a rare opportunity for scientists to learn what happens when a dam is removed and salmon return to a wild, protected river. Among the researchers are fish and marine biologists, botanists, entomologists, geologists, ornithologists, and students.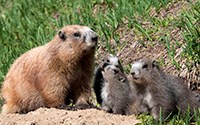 Marmot Monitoring
This citizen science project employs teams of volunteers to monitor the Olympic Marmot population within the park. The information gathered is used to monitor trends in the declining marmot population and help protect this unique endemic species.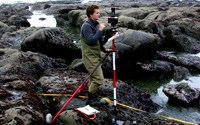 Reseach Learning Center
A member of the North Coast and Cascades Research Learning Center, Olympic supports efforts to combine scientific research with education outreach. Learn more about Research Learning Center projects by visiting their website.
Last updated: February 8, 2023