Visitors Advised to Keep Their Distance – Mountain Goats are Dangerous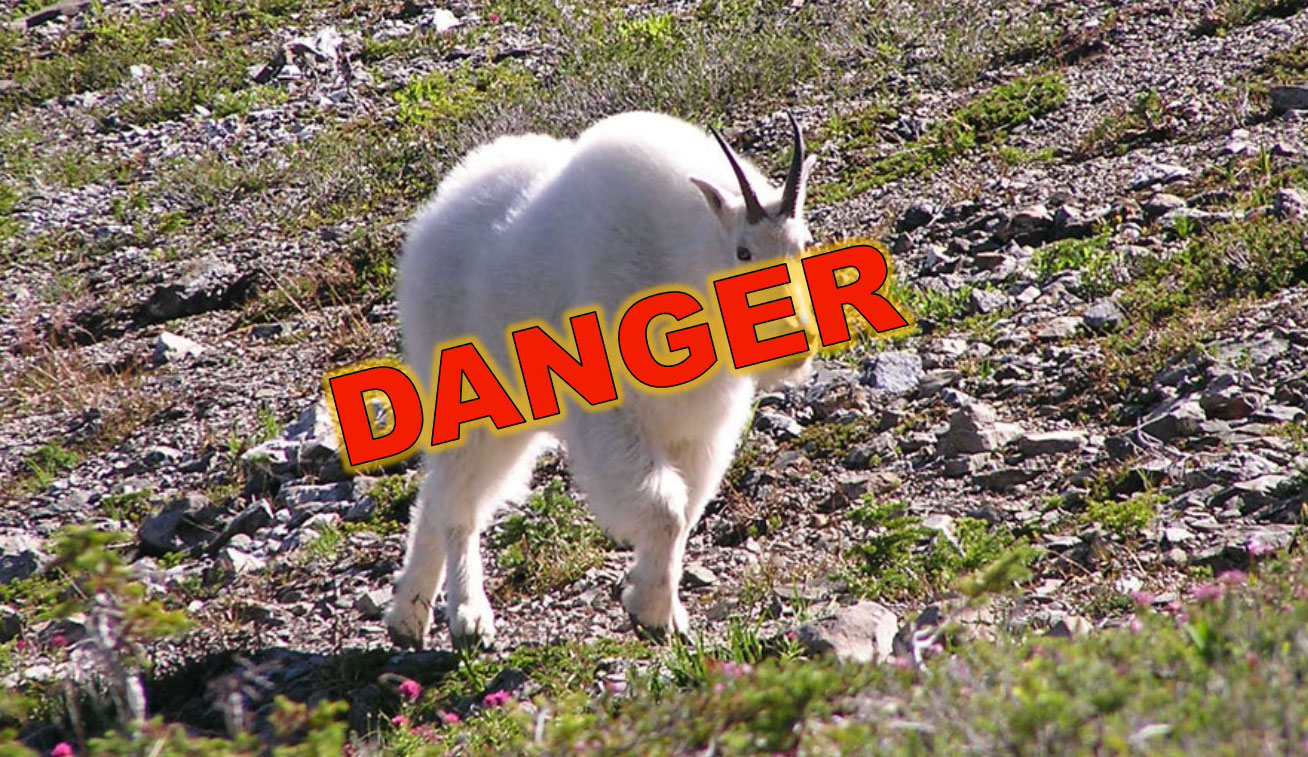 News Release Date:
July 8, 2016
Contact: Barb Maynes, 360-565-3005
Olympic National Park visitors are reminded to stay at least 50 yards away from mountain goats and other park wildlife at all times.
"Mountain goats are wild animals and capable of causing serious injury or even death,"said Olympic National Park Superintendent Sarah Creachbaum. "People should always maintain a distance of at least 50 yards from any park wildlife."
Mountain goats are unpredictable. Visitors should stay at least 50 yards away, and keep a close eye on children to insure that they also maintain a safe distance. With their sharp horns and powerful bodies, mountain goats can inflict significant and lethal injuries. In 2010, a mountain goat fatally gored a visitor who washiking in the Hurricane Ridge area of Olympic National Park.
The most recent mountain goat census was conducted in summer 2011 and showed that the population had increased by approximately 5% per year since 2004. With increasing numbers of goats in the park, there is increased likelihood that visitors will see or encounter goats. Another census is planned for later this month and will provide a current estimate of mountain goat numbers in the park.
Park regulations state that all visitors must maintain a distance of at least 50 yards, or half the length of a football field, between themselves and any park wildlife. If any animal approaches closer than 50 yards, visitors should move away to maintain the minimum distance. 
The National Park Service is preparing an environmental impact statement (EIS) for managing the park's population of non-native mountain goats. More information about this planning process is available at https://parkplanning.nps.gov/olymgoat
Additional information about wildlife safety and a video about hiking with mountain goats is available on the Olympic National Park website at https://www.nps.gov/olym/planyourvisit/wildlife-safety.htm.
Last updated: July 8, 2016