Aerial search locates missing dock, washed ashore in Olympic National Park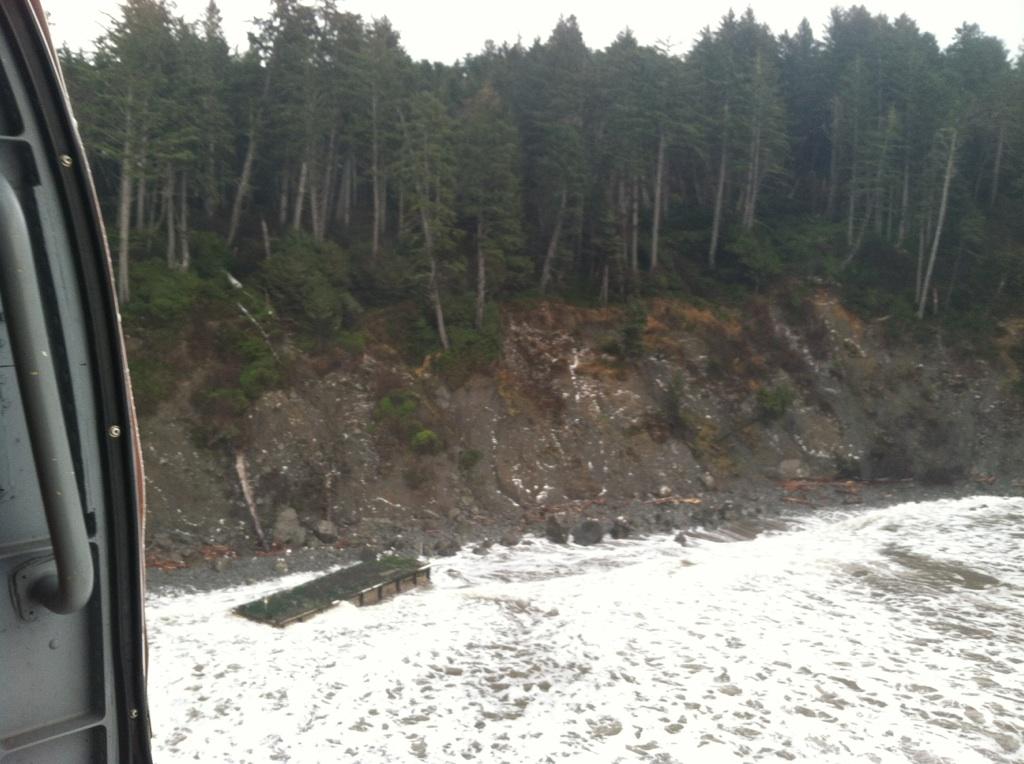 News Release Date:
December 18, 2012
Contact: Barb Maynes, Olympic National Park, 360-565-3005
Contact: Rianey McKenna, Olympic National Park, 360-565-2985
FORKS, Wash. - An extensive helicopter search by the U.S. Coast Guard paid off Tuesday when a crew located a large ocean-drifting dock washed ashore in an extremely rugged and remote section of coast in the Olympic National Park.  
It was found between LaPush and the mouth of the Hoh River. 
Federal and state and tribal agencies are mounting a coordinated mission to reach the site on the ground, to evaluate the massive dock for any potential invasive aquatic species that may have "hitchhiked" while it was drifting in the ocean, to evaluate the dock's origins, and to develop a response. 
It has not been confirmed whether the dock is a piece of debris from the devastating March 2011 tsunami in Japan.             
The Coast Guard mounted a series of flights to locate the dock after it was spotted adrift in the ocean last Friday by fishermen aboard Fishing Vessel Lady Nancy.  The National Oceanic and Atmospheric Administration worked to determine the dock's trajectory based on the reported location at the time of the sighting. 
Gov. Chris Gregoire said, "I want to thank the Coast Guard and our federal partners for making it a priority to find the dock and for stepping up to task quickly. They were out in challenging conditions looking for a needle in a haystack, and they found it. I also commend our state marine debris response group and our tribal and local partners for working in concert to respond as we deal with these unprecedented situations." 
Federal and state agencies are concerned about the safety of people encountering a large, heavy floatable object in the ocean surf.             
Pending further information about the precise location and the risks associated with the dock, the National Park Service has closed the wilderness beach between Hoh Head and Toleak Point to all public entry.
Olympic National Park protects over 70 miles of wild Pacific coast. Much of this coastline, including the dock's location, was designated by Congress as Wilderness in 1988.
Marine debris is an ongoing problem with everyday impacts, especially around the Pacific, and natural disasters can make the problem worse. Anyone sighting other significant debris that may be from the tsunami is asked to report it to e-mail us.
As of December 13, NOAA has received approximately 1,432 official debris reports, of which 17 have been confirmed as definite tsunami debris. For the latest information on tsunami debris please visit http://marinedebris.noaa.gov/tsunamidebris and http://marinedebris.wa.gov. 
Last updated: February 28, 2015