Flood Damage Repair on Mora Road to Begin May 17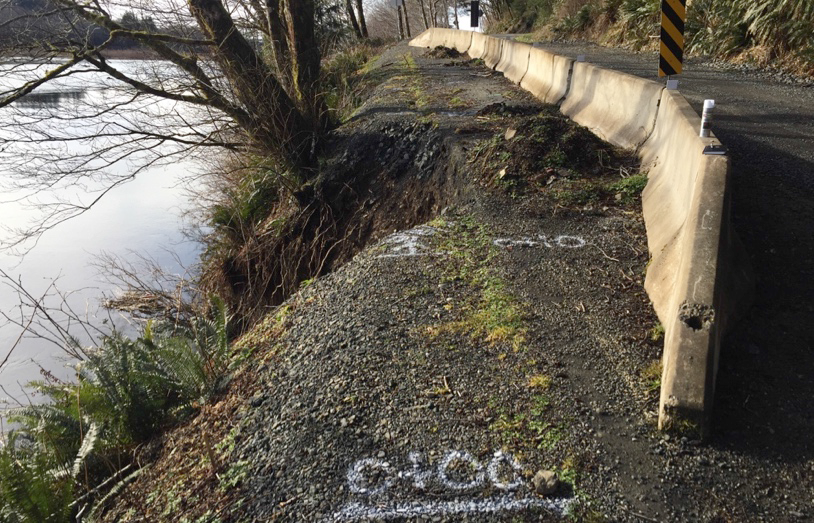 News Release Date:
May 15, 2017
Contact: Penny Wagner, 360-565-3005
Flood damage repair work on Mora Road will begin this Wednesday and last for up to six weeks. This project will restore the flood-damaged road to two lanes and address additional slope instabilities. Due to the nature of the road repair there will be no access to Rialto Beach until the completion of the road work with the exception of Memorial Day weekend. This includes backcountry trips through the North Coast Wilderness beginning and ending at Rialto Beach.  
Rialto Beach will be accessible to visitors and hikers over Memorial Day weekend starting Friday, May 26, at 5pm through Monday, May 29, at 5pm. The Mora Campground will remain open throughout the project.  
Access is restricted to the work site for visitor and worker safety. Heavy equipment will be positioned on the roadway to drill soil nails into the road bank and a boom will extend out over the side to complete the work. The soil nails and facing reinforcement will extend approximately 8 to 10 feet down the existing bank from the road shoulder.  The soil nails will be embedded up to 20 feet horizontally into the bank. The reinforcement system also includes high-strength galvanized mesh and structural shotcrete (concrete sprayed at high velocity using a hose).   
In addition to the necessary work to reinforce the road and repair the pavement and current slope failures, this project will also proactively stabilize adjacent sections along the river side of the Mora Road which are currently showing signs of instability. This preemptive work will help protect against future issues. Overall, this project is crucial for continued long-term access to Rialto Beach.  
Mora Road was reduced to one lane after winter storm flooding in 2015-2016 caused a major wash-out. The road slumped and continued monitoring of the pavement cracks indicates ongoing downward movement of the road sub grade. Geotechnical engineers determined the road could not support vehicle loads safely. Further erosion has led to increased undermining of the road bed.   
For current road and travel information, visitors should consult the park website at
www.nps.gov/olym
or call the recorded Road and Weather Hotline at 360-565-3131. For questions about backcountry permits contact the Wilderness Information Center in Port Angeles at 360-565-3100.    
About the National Park Service. More than 20,000 National Park Service employees care for America's 417 national parks and work with communities across the nation to help preserve local history and create close-to-home recreational opportunities. Learn more at
www.nps.gov
.
Last updated: May 15, 2017