Elwha Dam Closed to Public Access Effective July 5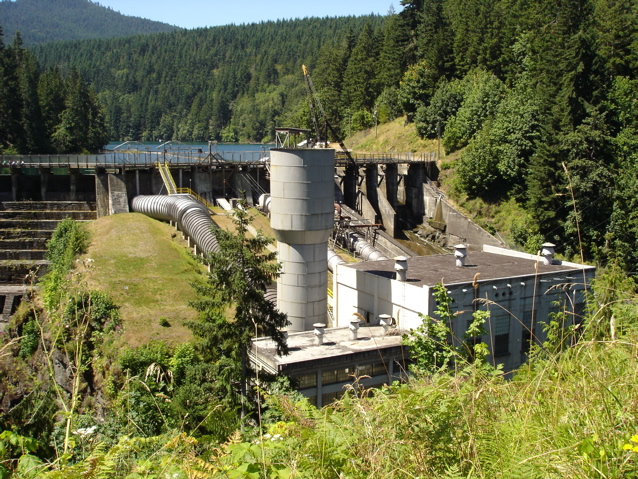 News Release Date:
July 1, 2011
Contact: Dave Reynolds, 360-457-0715

Lower Dam Road, which leads from U.S. Highway 112 to the Elwha Dam, will close to all public access on July 5.
Barnard Construction, Inc., the contractor for the $26.9 million removal of Elwha and Glines Canyon Dams, will install a gate just south of Elwha RV Park. This closure will last for the duration of dam removal, expected to take three years.
The closure is necessary to ensure public safety while the contractor takes over the site and begins preparing the site. Over the coming weeks, Barnard employees will begin minor road upgrades, removing approved trees and widening the road.
Additional work taking place this summer includes testing and removal of hazardous materials from the Elwha powerplant, including asbestos and lead-based paint. Major demolition work at the dam will begin in mid-September, with the majority of Barnard employees and equipment mobilizing in late August.
Barnard was the contractor for recently-completed road repairs at Fisherman's Corner, along Olympic Hot Springs Road approximately one mile south of the park boundary. Those repairs included erosion control and replacing asphalt along a 2000-foot section of road. Work was subcontracted to Bruch and Bruch, Inc. and Lakeside Industries, both of Port Angeles, Wash. and performed as a modification to the dam removal contract.
Elwha Valley Access
Following a four-week closure, the Elwha Valley of Olympic National Park, including the Elwha and Altair campgrounds, reopened to public access June 29. The Elwha campground is open year-round. Altair will remain open through September 6, its normal operating season.
On August 1, Olympic Hot Springs Road will be gated and closed at a point just beyond Altair campground for the duration of dam removal.
Final designs for repairs to the Whiskey Bend Road are still being developed. These repairs will correct extensive damage caused by heavy rains last December. In addition to slide damage, an assessment by road engineers revealed large voids under the road, seriously compromising road safety and stability. The 4.5-mile Whiskey Bend Road remains open at this time to pedestrians, bicyclists and stock users, who should be use extra caution when crossing the damaged areas.
Olympic National Park is pursuing ways to enable members of the public to view dam removal and restoration as they happen, including construction of an overlook trail off of Lower Dam Road and placement of webcams at each dam site.
High-Elevation Park Roads
Olympic National Park road crews continue clearing snowdrifts that have delayed the opening of some of the park's high-elevation roads. Obstruction Point Road, which was scheduled to open July 1, is blanketed by snow up to six feet high. After the plows reach the area commonly known as Waterhole (Milepost 3.2), the road crew will finish grading and that section of road could be reopened within one week.
Deer Park Road is also still under snow, with drifts several feet high at the top. Weather permitting, the road's normal operating season runs May 26 – October 2. After the road crews reach the Waterhole area of Obstruction Point Road, their focus will shift to Deer Park Road. Park officials estimate that Deer Park Road may reopen by the end of July.
Road Construction
A 35-day road construction project is planned for Graves Creek Road this summer to repair damage caused by erosion along a 210-foot embankment adjacent to the Graves Creek trailhead and campground. Timing for this roadwork has yet to be finalized, and will be announced as soon as details become available.
Preliminary road repairs on Sol Duc Road will begin July 18. No closures are necessary for this project, but visitors should expect one-lane traffic and minor delays starting August 8 as contractors repair slide damage.
Last updated: February 28, 2015