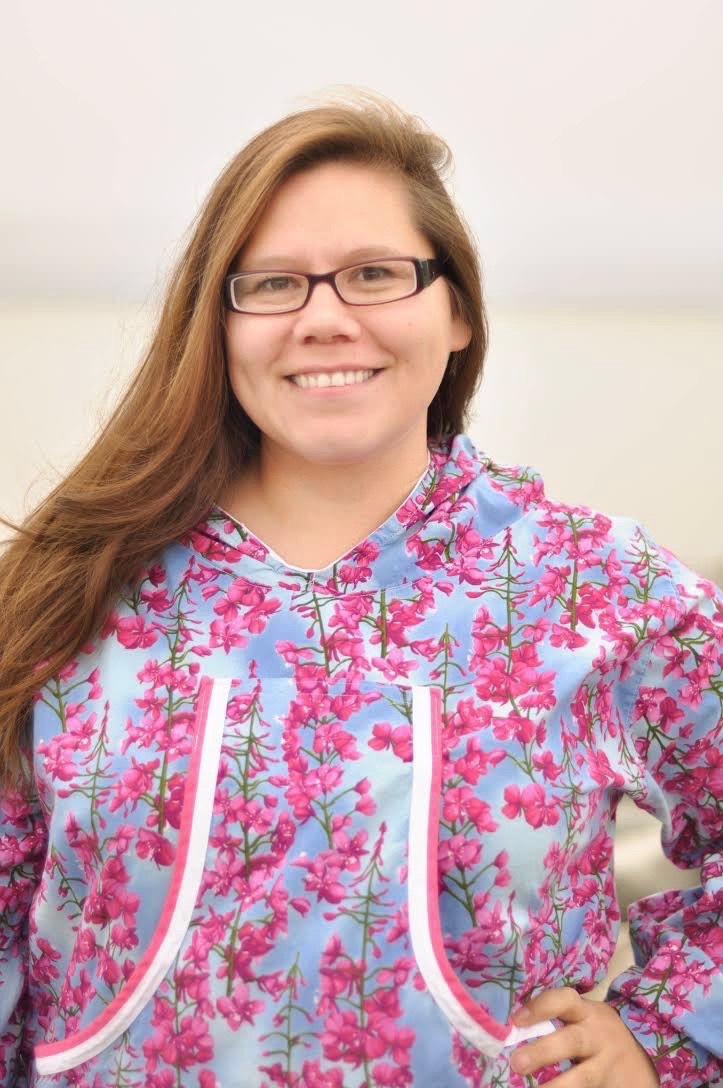 News Release Date:
September 14, 2016
Contact: John Quinley
Maija Katak Lukin, Maniilaq Association Tribal Environmental Manager, and former Mayor of the City of Kotzebue, has been selected as the new superintendent for the Western Arctic Parklands.
She will oversee operations in Noatak National Preserve, Kobuk Valley National Park and Cape Krusenstern National Monument. Ms. Lukin is half-Finnish and half-Inupiat Eskimo and grew up at the family's Sisualik fish camp on the shores of Cape Krusenstern where her parents and grandparents lived a traditional lifestyle. 
In her current role, Ms. Lukin is responsible for developing environmental protection plans for 12 tribes and managing Environmental Protection Agency grants related to contaminated sites, solid waste reduction, landfill operations, climate change and other environmental concerns. She has developed and enhanced partnerships among tribes, the State Tribal Response Program, state and national environmental groups, local, borough and Federal governments on the conservation and protection of regional lands of varying ownership and designation –homelands to the region's indigenous peoples. She oversees 17 environmental coordinators and assistants in nine villages. 
As the Kotzebue mayor, she led a community of 3,200 residents in one of the most challenging environments in America and was the first Alaska Native woman to so serve Kotzebue. While mayor, the City successfully implemented a Parks and Recreation Department, opened a 3,200 square foot youth center and successfully competed for over $35 million to support deep water port studies in anticipation of warming arctic conditions, additional development and to drastically lower the cost of living via shipping of critically needed materials for the entire region. 
Most recently, Lukin hosted President Obama, the Secretary of the Interior, Alaska's Congressional delegation, the Governor and other leaders to showcase climate change impacts on western Arctic communities. She frequently is called upon to speak about Arctic changes and the impacts on area residents. She also presented at the international Conference of Parties –21 in Paris, as part of the Tale of Three Cities: Cities on the Front Lines of Climate Change. 
"Ms. Lukin's local knowledge, life-long connection to Cape Krusenstsern and subsistence and her strong management experiences in the arctic positions her for the challenges that face the parks," said NPS-Alaska Regional Director Bert Frost. "She is a thoughtful, accomplished leader and manager. Ms. Lukin provides a uniquely qualified mix of strong, ethical and credible arctic leadership, while bringing important additional life skills and experiences to the National Park Service to assist in community relationship building, subsistence management and preparing for changes in the arctic climate." 
She and her husband live in Kotzebue, and have four children. They still spend the weekends at the family fish camp in Cape Krusenstern. She will begin her assignment in Kotzebue in late October.