Artist-in-Residence Program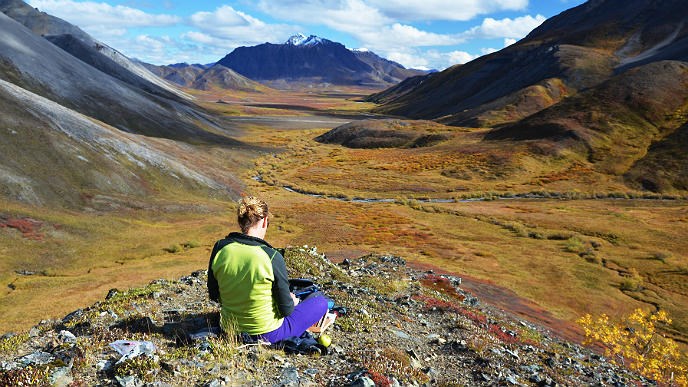 Do you love art? Are you passionate about helping preserve and share the beauty of your public lands? If so, you could be the next artist-in-residence at Noatak National Preserve.
The Artist-in-Residence program is a unique opportunity for artists to experience the splendor and wilderness of our national parks, and then share that experience with the public. The program gives artists of all sorts the opportunity to travel in the park and create artwork inspired by the beauty and natural wonder surrounding them.
At Noatak National Preserve, participants accompany a park ranger or scientist on a short (usually a week long) trip into the field. Noatak is truly wilderness, and we require applicants have some backcountry experience. Participants normally sleep in tents, cook on a camp stove and make due with no bathroom facilities, although it might be possible to stay at the ranger stations.
Participants are responsible for their round trip travel to Kotzebue, Alaska and their personal art supplies. Once in Kotzebue, the National Park Service will provide housing before the trip and all backcountry travel expenses.
Trips are normally during the summer or early fall.
Giving Back
Part of the mission of the Artist-in-Residence program is to help share the beauty and wonder of our national parks with the public. As a result, each artist-in-residence is asked to donate a piece of original artwork that is representative of their experience in the park within a year of their stay. The art will be displayed in the Northwest Arctic Heritage Center in Kotzebue, Alaska.
We are also dedicated to promoting pride and interest in the national parks within our community. As such, we ask that each artist host a community presentation about their experience. It can be a talk about their experience or a workshop sharing their skills.
Last updated: October 20, 2015