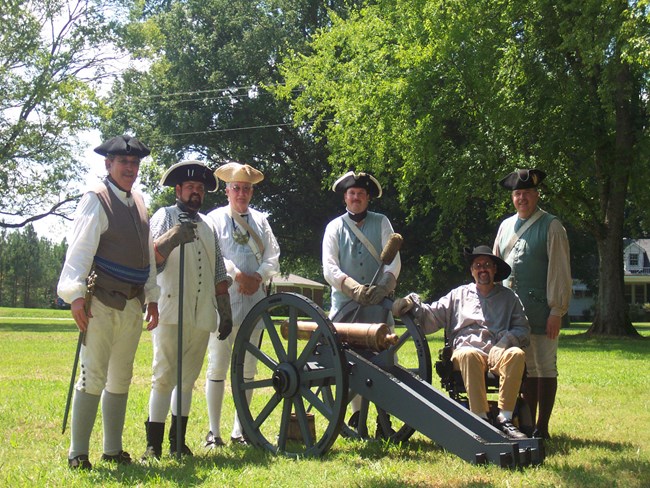 Saturday, May 16, June 20, July 18,
August 15, 2009

10 am to 2pm
Living History reenactors display Colonial and Revolutionary War skills around the Park's Historic Cabin. Special talks, tours, and children's activities might also be available that day. Check in the Park's VisitorCenter for details.
Each Living History Saturday is unique so be sure to check in the Visitor Center for a schedule of events.
As always our Jr Ranger program is available for kids in the Park's Visitor Center.