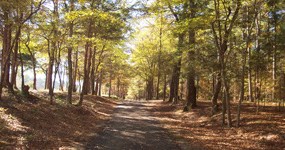 Date: April 28, 2006
Ninety Six NHS was used as a backdrop for the filming of South Carolina's Wildlife Magazine on SC PBS in April.
The show featured the park's little known natural resources & pointed out to viewers that there is more to the park than just the Historic battlefields. Visitors can walk & hike miles of nature trails and enjoy wildlife viewing throughout the park.
The excellent program aired in April on SC PBS throughout the state.