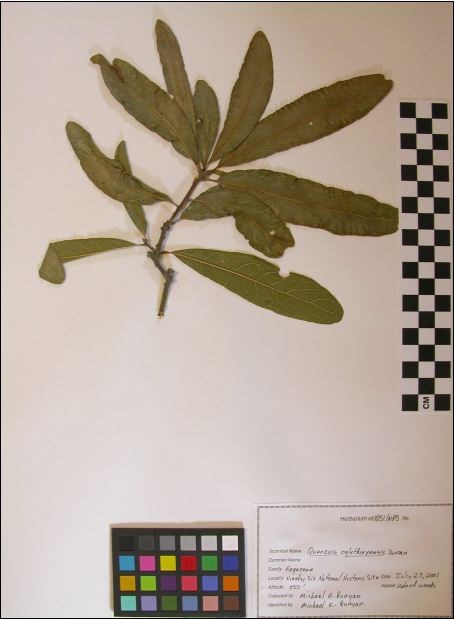 The field work conducted from 2001-2003 by NatureServe added over 30 species to a list of 302 species already present within the current boundary of Ninety Six National Historic Site. Excluding varieties, subspecies, and unidentifiable collections, researchers past and present have confirmed over 360 species within the park.
We now count 366 documented species, varieties, or subspecies of vascular plants in the park (363 species). It is estimated that between 86% and 100% of the vascular flora of the park is now documented.















Some species of note (because of their relative scarcity on the landscape) include:
Oglethorpe oak
(Quercus oglethorpensis)
American columbo
(Frasera caroliniensis)
Eastern narrowleaf sedge
(Carex amphibola)
Slender looseflower sedge
(Carex gracilescens)
Sweetflag
(Acorus Calamus)
Virginia snakeroot
(Aristolochia serpentaria)
Squarestem spikerush
(Eleocharis quadrangulata)
Bearded skeletongrass
(Gymnopogon ambiguus)
Canadian licoriceroot
(Ligusticum canadense)
Oglethorpe oak, Eastern narrowleaf sedge, and Slender looseflower sedge are considered South Carolina state "of concern" species.